iPhone 7 AnTuTu Benchmark Score Reveals Stunning Power of A10 Chipset
Apple iPhone 7 has appeared on AnTuTu benchmark, posting a score that could be classified as a stunner to say the least. One major feature of the iPhone 7, launched last week in the US, is the new A10 Fusion chip, that the device alongside the dual-camera packing iPhone 7 Plus feature.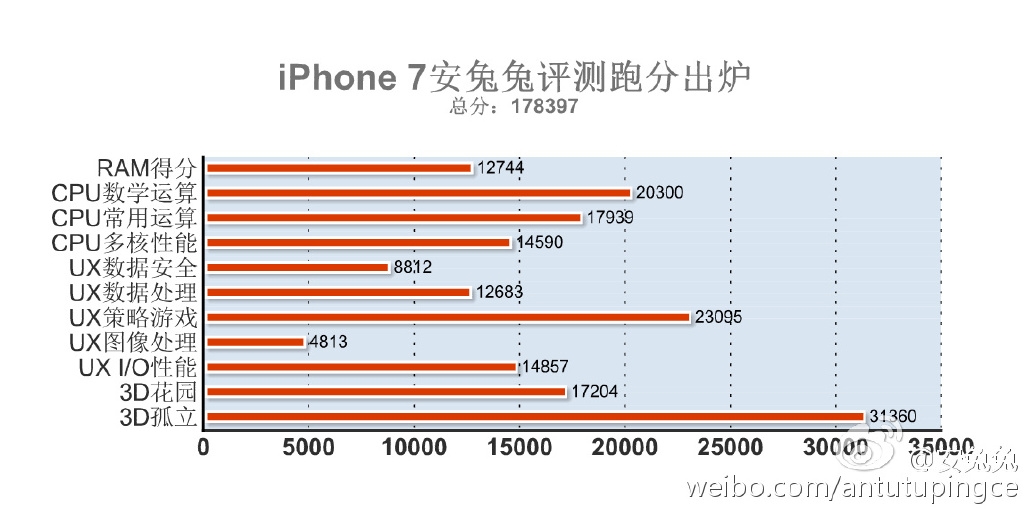 The iPhone 7 scored a total of 178397 points on AnTuTu benchmark, to dwarf the AnTuTu scores of previous Apple chips. The closest to the iPhone 7 score is that of the iPad Pro which scored 177266 points when it hit AnTuTu back then.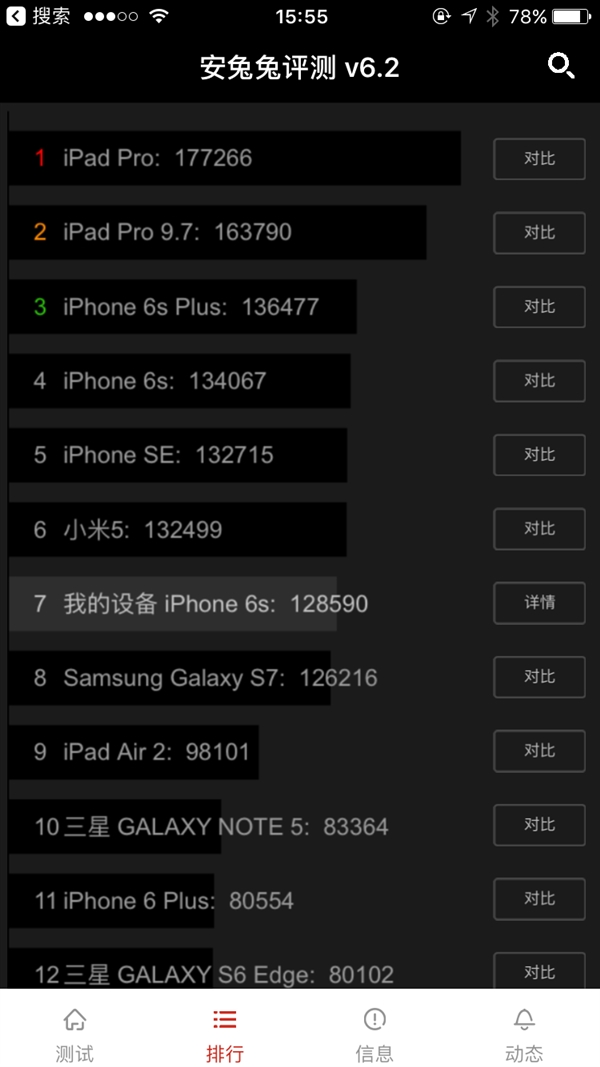 On the sub-score, the single-core performance and GPU performance reveals the outstanding performance of the new A10 chip. The quad-core A10 Fusion chip on the new Apple flagship comes along with 3.3 billion transistors and there is no need telling why the new chip in the block is said to be 40% faster than the previous A9 chips.
Read More: iPhone 8 Details Leaked: There Might Be No iPhone 7s
This AnTuTu posting at least gives Apple fans something to cheer about, after the barrage of criticism the new iPhone 7 and 7 Plus have faced in these early days for lacking tangible innovations, big enough to justify their sky-high price tags. No other chip from rival chip makers have come close, not even the flagship SD 821. Perhaps the Snapdragon 830 chip expected next year could rival the Apple A10 but for now, it is in a class of its own.