More on The Under-glass Fingerprint Scanner of Xiaomi Mi 5s
by Habeeb Onawole Sep 14, 2016 1:20 am3
When the news for a particular phone starts coming in frequently, we usually hope the launch isn't too far off. Earlier today, we reported that the Xiaomi Mi 5s which is the upgraded version of the original Mi 5 will feature an ultrasonic fingerprint scanner inserted beneath the front glass.
Some of us might be wondering how that will work, so we've gotten an image that explains it better.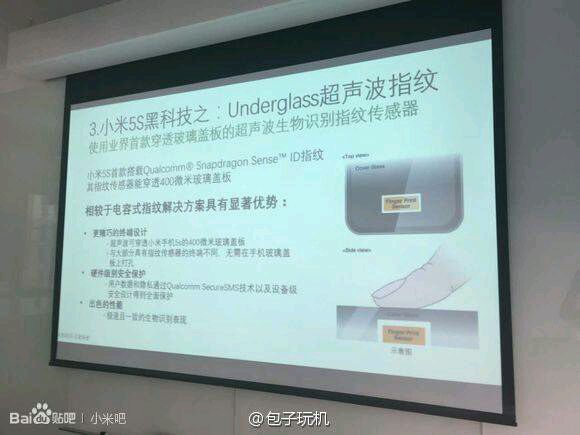 As you can see, there's no physical button up front, just place your already registered fingerprint scanner and your phone unlocks. Very discreet, right?
RELATED: LG Introduces Embedded Fingerprint Sensor
Like we already mentioned in previous articles, the ultrasonic fingerprint scanner also works with wet fingers and works with materials other than glass. So expect other manufacturers to use the same technology for phones made from aluminium or plastic. And while the technology in use is made by Qualcomm, other companies will surely design their own ultrasonic fingerprint scanners, so this won't be limited to phones with Qualcomm processors.
Will this herald the death of the home button? If that happens, there's a chance phones in the near future won't even possess any physical buttons.