LeEco Mocks Apple's New Phones in Poster
by Habeeb Onawole Sep 14, 2016 2:38 am6
LeEco has a conference scheduled for September 21, which is exactly a week from now. The event will hold in Beijing and will see the company launch their new flagship device, the LeEco Pro 3.
In the spirit of the launch, a new poster for the event has been released on weibo, and apart from reminding us of the date, LeEco has gone further by dissing Apple's recently launched iPhone 7 and iPhone 7 Plus.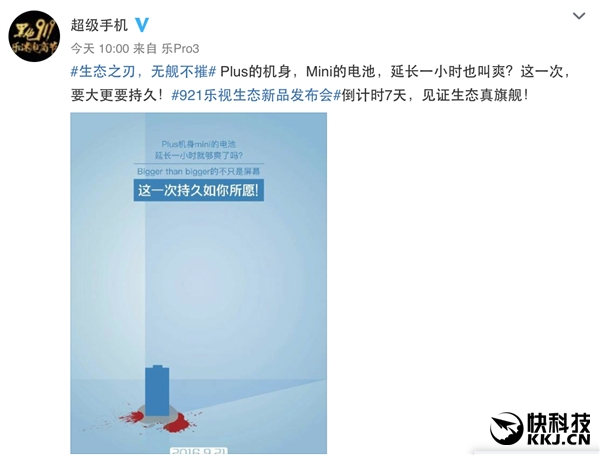 The poster mocks Apple's statement that says the iPhone 7 Plus offers an extra hour of battery life over previous models. There is also an image of a battery squashing an apple with blood splattered around on the poster.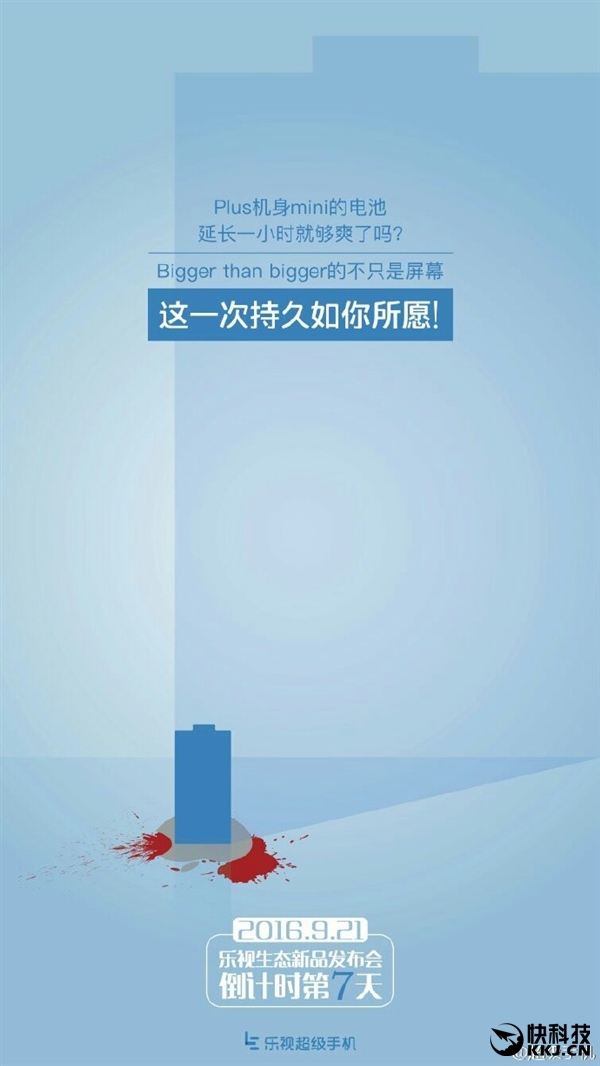 Part of the highlights of the upcoming phone is the new battery and in a leak from yesterday, we know there will be two versions of the Le Pro 3. One will have a battery capacity of 4070 mAh, and a higher-end version will have a larger 5000 mAh battery. If we compare these two battery sizes to that of the iPhone 7 (1960 mAh)  and the iPhone 7 Plus (2900 mAh), LeEco sure has the bragging rights.
READ MORE: Meizu Pro 7 May Likely Be Called Pro 6S and Feature Exynos 8890 Processor
The Le Pro 3 will launch with Qualcomm's Snapdragon 821 processor and will have two versions: a base model with 6GB of RAM and 64GB of ROM, and a high-end version that will be the first phone to launch with 8GB of RAM and 256GB of built-in storage.