Lei Jun confirms a New Xiaomi PowerBank coming, Offers two-way Fast charge
Xiaomi had last week sent out a press invite of an event holding on September 21. The poster contained a teaser of what should be a power bank to be released on the said date even thought it wasn't explicitly stated on the press invite. Now it has been confirmed by no less a person than Lei Jun, Xiaomi's CEO that a new power bank is in the works and this he did via a Weibo post. The CEO hinted about the release of a Xiaomi Mobile power 2 soon and even shared a photo of what the expected power bank looks like.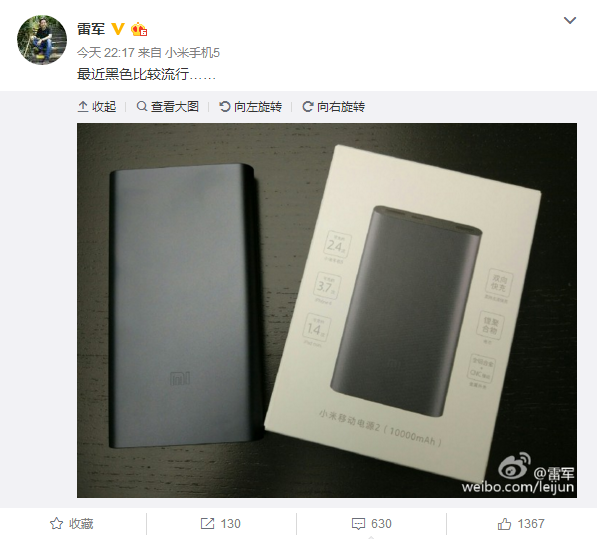 One product from Xiaomi which has acquired worldwide admiration, even from those who don't like Xiaomi smartphones, is the Xiaomi powerbank. In just around two years of its first release, the Xiaomi powerbank have gone on to rake in over 20 million units in sales. Presently, Xiaomi has different power banks with capacities ranging from 5000mAh, 10,000mAh to 20,000mAh.
Read More: Teaser Hints at New Mi Powerbank with Type-C port Launching on Sept 21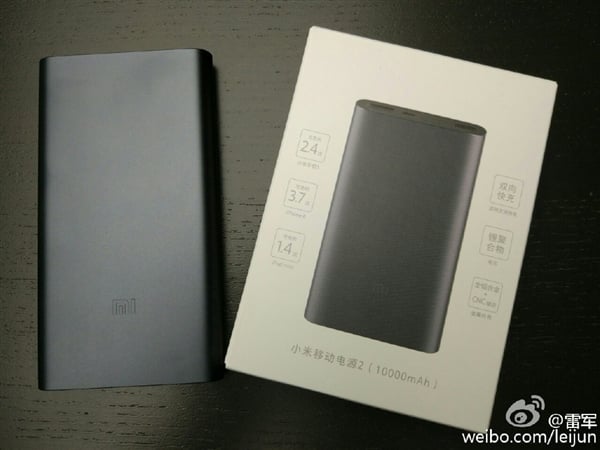 The picture shared by Lei Jun only reveals a 10000mAh power bank and that's nothing higher in capacity from what we have seen from his company in the past. However, this one is billed to provide a lot more features than its predecessors. There is a USB Type-C interface and a USB charging output interface and this comes with support for two-way fast charging and perhaps more. We'll have to wait till September 21 when it would be officially unveiled to know the other features on offer and if its going be so much more for less, talking about the price. The 10000mAh Mi Powerbank Pro with quite similar features, released earlier on, started at just 149 Yuan which comes to around $22-$23.