Teaser Hints at New Mi Powerbank with Type-C port Launching on Sept 21
Xiaomi has disclosed via the Mi community's official Weibo page, that a new device would be released from its stable on September 21 which is just a week away. Although no other detail was revealed in the post, the teased photo announcing the date contained certain clues which give us an idea of what we should be expecting.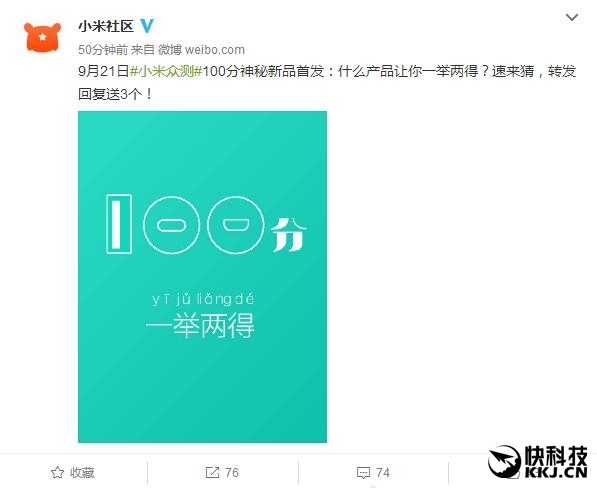 The number 100 is shown to be written on the teased and at the same time, the three digits which make up 100 are designed to look like different types of connectivity ports that would be on the USB. One of the ports resembles the USB Type-C interface which is an indication the Powerbank will likely feature a USB Type-C port. In addition, there is the drawing of the USB 2.0 port as well as another that looks like that of a typical charging port or data port.
Related: Xiaomi unveils the 10000mAh Mi Powerbank Pro With USB Type-C Port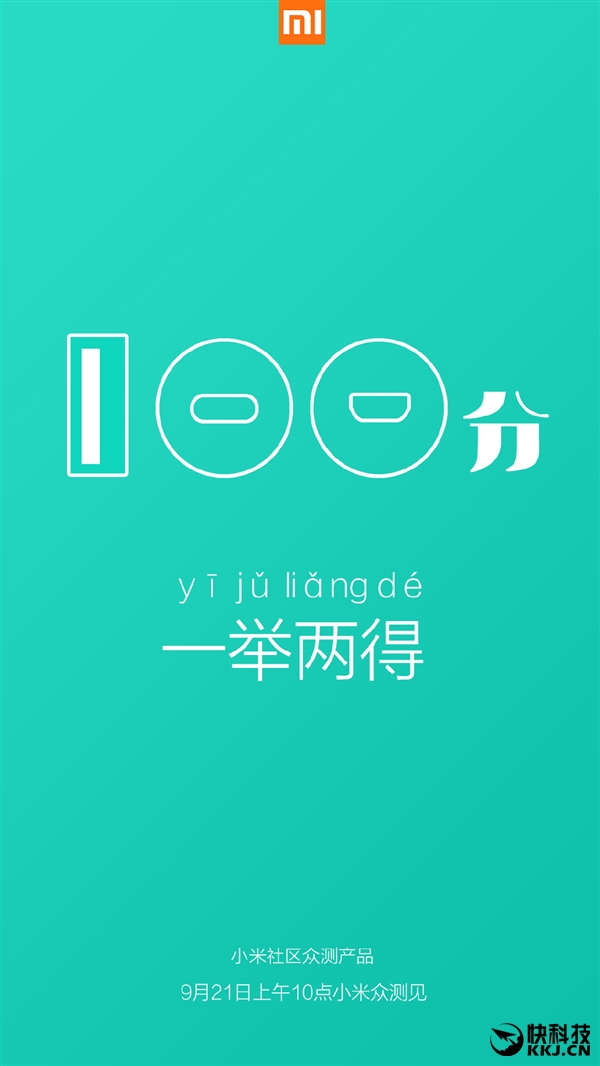 Basically, the expected device would likely come with a line-up that includes the three ports, meaning it might be able to charge more than one device at the same time. this would require a large battery capacity, and the largest of Xiaomi's Mi Powerbank boasts of a 20,000mAh battery capacity. It is possible that the expected power pack would get a notch in its battery capacity.