Qualcomm unveils Clear Sight Dual Camera technology similar to Huawei P9's
The use of dual cameras in smartphones is not new, many brands including Huawei, Xiaomi, LG and of late Apple as well as others have adopted the technology but yet the trend seems to be growing large by the day. Qualcomm has unveiled it latest dual camera system which they called Clear Sight. The dual camera technology was developed mainly to promote the upgraded photo quality photo on offer, working with its own set of systems. The Clear Sight technology is touted to simulate human vision, thus giving users amazing picture quality.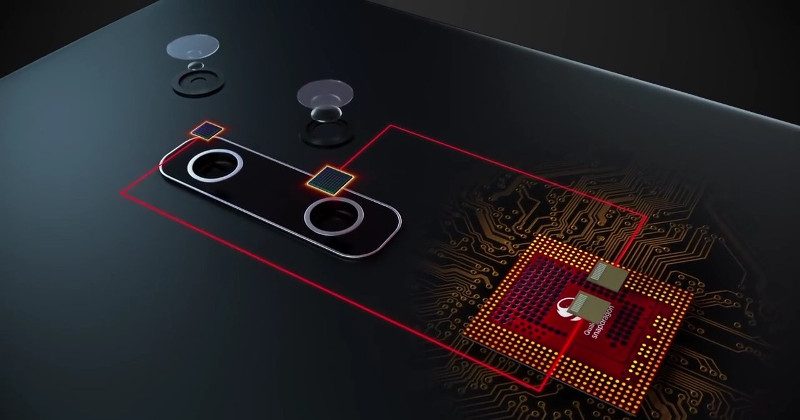 The Qualcomm Clear Sight dual cameras are similar in dynamics to Huawei P9's Leica dual cameras in the kind of sensors they use. The both use one camera sensor, while the other is a black and white sensor as well as packing powerful optimization software. The dual camera lenses can thus simultaneously capture two different images and stitch them in real time. The advantage of this process is that the black and white filters behind the lens can accommodate more light, resulting in sharper picture output, with reduced image noise and increase focusing speed. Images captured with this system produces a special bokeh effect where the background images are blurred, with the main target clearly captured.
This technology is different from that Apple infused into the iPhone 7 Plus, in that the dual cameras on the 7 Plus cannot work at the same time because one of the lenses is to produce wide angle view of up to 140 degrees, and the second lens is to zoom in.
Related: Huawei P9 Launch Invitations Reveal Dual Cameras With Breakthrough Technology
The Clear Sight dual camera system can work well powered by Qualcomm's Snapdragon 820 and 821 processors. Before now, we had gotten wind of an impending flagship phone launch by Xiaomi, equipped with Snapdragon 821 processor, and  dual cameras. It is possible that the expected Xiaomi phone may adopt this technology or something similar.