Google May Finally Include A Reboot/Restart Button on The Pixel Phones
by Habeeb Onawole Sep 21, 2016 4:19 am1
I can't remember the first time I saw a reboot button on an android phone, but I know it's more than 3 years already. While manufacturers have been offering it for years, Google has never put it on the official builds of Android. I have used a couple of nexus devices and the only way to restart the device without shutting down first is by holding down the power button for a while (10 seconds or so) and it restarts.
It seems Google has finally listened to users and will include a restart button on the new pixel phones.  According to a picture  provided by a tipster, the new Pixel phones running Android 7.1 will present you with the restart option when you push the power button. The picture has been confirmed to be real but there's a possibility that it might not make it to the final builds as the version that has the feature is a pre-release software for developers and testers.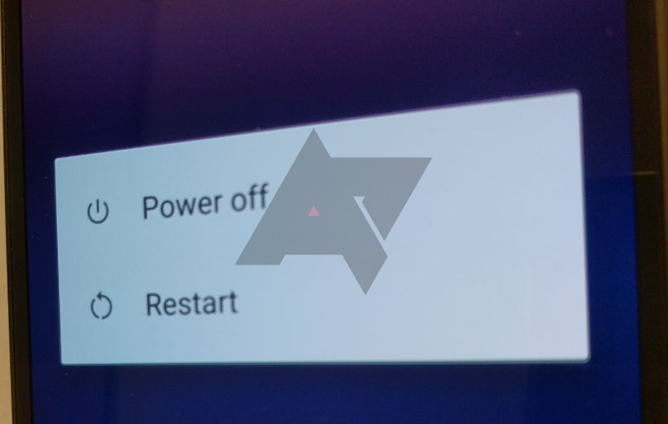 This is not an unusual act for Google, they are known for removing certain features from final builds of android. Remember freeform split screen multi-tasking available on developer previews of Android N? It didn't make it to the final Nougat build.
READ MORE: 24K Gold-Plated and Diamond Encrusted iPhone 7  & 7 Plus Now Available
But this is a simple addition that we expect Google to have implemented a looooooong time ago, so removing it from the final build will just be very unfair.
Source: Androidpolice.com