Xiaomi's Latest Crowdfunding product is a Multifunction Pillow!
Xiaomi's crowdfunding platform has got a new product and it may surprise you to know it is a multifunction pillow. The poster teasing the product launch was quite confusing like the functions of the product but it has dropped to clear any confusion. Tagged 8H Multifunction Pillow U1, the product carries a fairly modest price of 79 Yuan ($12).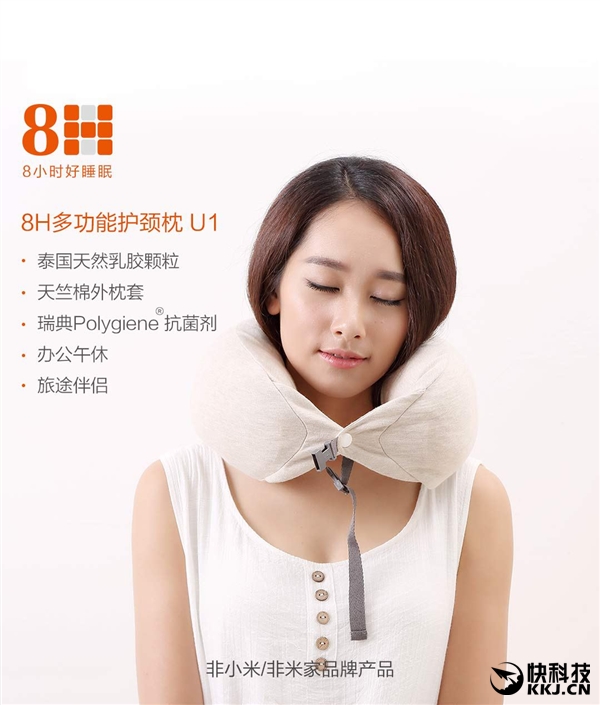 I know you are itching to get the functions of this one and perhaps get on to other thing. Well, the 8H Multifunction Pillow U1 is suitable for use during office lunch break, as a travel companion, and also suitable for the home and a variety of leisure time.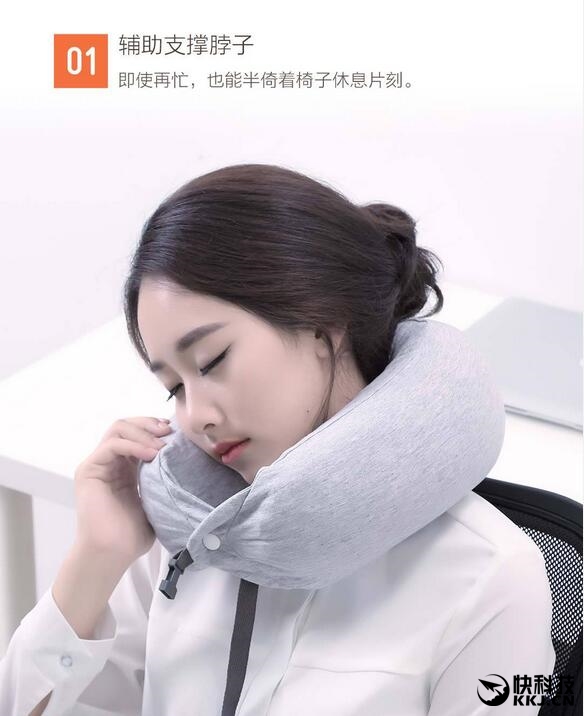 The pillow isn't anything like the regular pillow in design but comes at just 64cm and a diameter of 16.5cm, just enough for it to go round the neck. The 8H Multifunction pillow contains latex particles fillings inside which are soft, highly elastic, breathable, comfortable, and depending on the usage scenarios, the latex particles can assume the shape of the neck, hands, waist, leg and anywhere it is placed, to provide a comfortable support.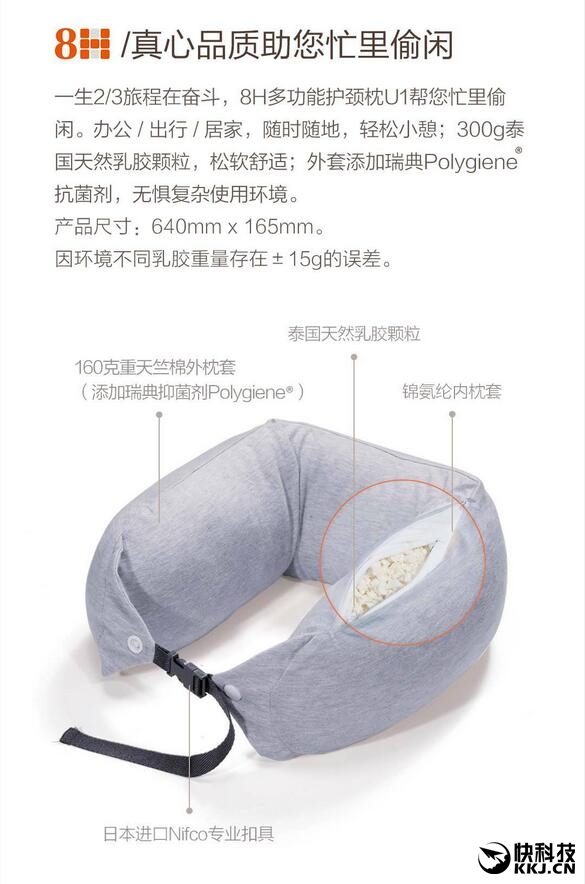 The outer surface of the pillow which acts like the pillow case contains Tianzhu cotton which provides a soft, well textured surface that even feels like a lover's skin. Also, washing the pillow isn't going to be a problem, there are polygiene silver ion antimicrobial agent which inhibits growth of bacteria and fungi and also suppresses odor.
Read Also: Leagoo V1 Comes With Built-In Security Features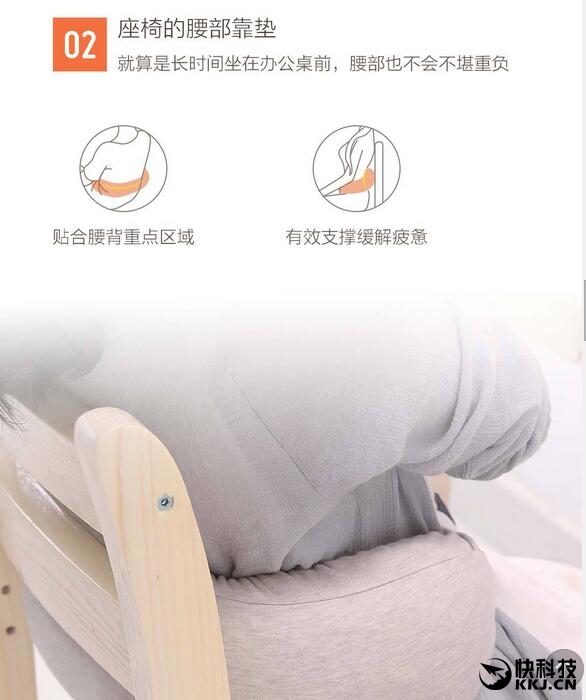 The 8H Multifunction Pillow U1 will come in two color options mixed gray and biege but prresently, only one color will be available and the pillows have a 2-year shelf life. The 79 yuan ($12) crowdfunded product is expected to start shipping from October 20.