Mi 5S Launch: Xiaomi Releases Posters of Previous Mi Phones
by Habeeb Onawole Sep 22, 2016 2:31 am0
Xiaomi will be launching its next flagship on the 27th of September and today the company decided to go down memory lane by releasing the launch posters  of their Mi phones, right from the Xiaomi Mi 1 up to this year's Mi 5.
If you owned or still own any of these devices, you will connect to these pictures.
Xiaomi Mi 1/Xiaomi Phone: This phone launched with a 4" display 1GB of RAM and a Snapdragon S3 dual-core processor. The main camera is an 8MP shooter and there's a 2MP camera for selfies. Back when it launched, Xiaomi sold it for 1999 Yuan and touted it as the phone capable of taking on the iPhone 4 and Samsung's Galaxy S2.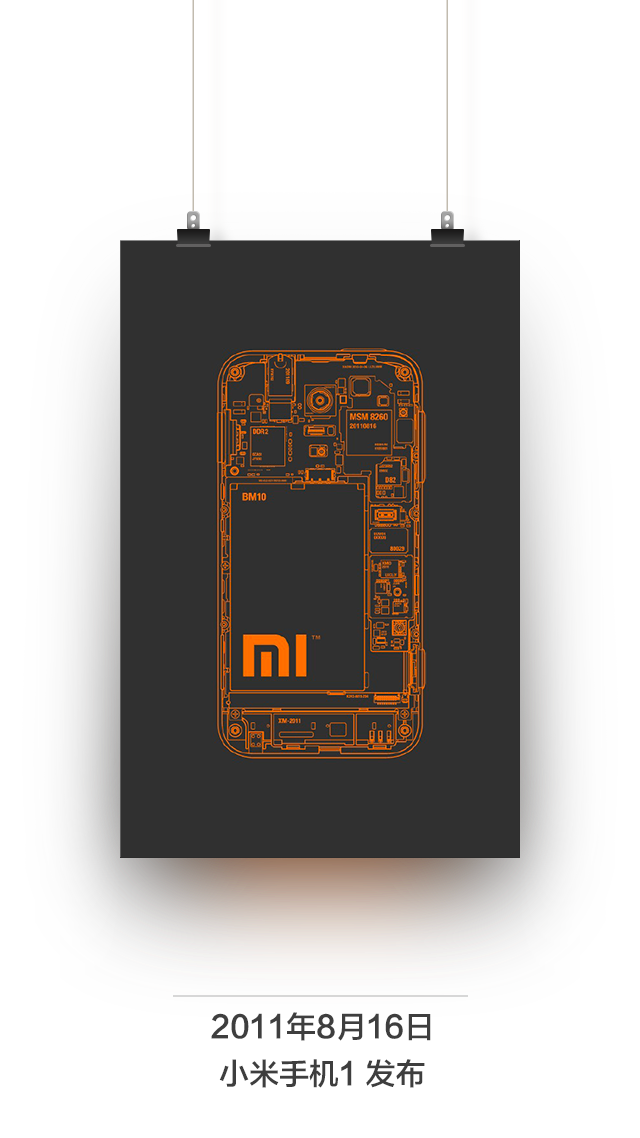 Xiaomi Mi 2: The Mi 2 was the major successor to the Mi Phone. It launched with a larger screen and a quad-core processor. It also doubled the RAM to 2GB. The company launched an upgraded version called the Mi 2s the following year which had a higher clock speed and a 13MP camera.
Xiaomi Mi 3: This 5" device was a massive upgrade over its predecessors. Full HD display, Snapdragon 800 quad-core chip clocked at 2.3GHz, a 13MP camera with dual LED flash and a 3050mAh battery.
Xiaomi Mi 4: One complaint people had with the Mi 3 was the lack of LTE. The Mi 4 fixed that. It also launched with 3GB of RAM and a 2.5GHz Snapdragon 801 chip. The Mi 4 also got refreshed in 2015 with the Mi 4C which has a Snapdragon  808 processor and a USB-Type C port;  a made for India Mi 4i with 2GB of RAM and a Snapdragon 615 processor; and a 2016 version called the Mi 4s that doubles the storage of the 3GB Mi 4c from 32GB to 64GB and has an expandable storage.
Xiaomi Mi Note: The Mi Note launched in January 2015. It features a SD 801 chip, a 5.7" display, a 13MP camera that can shoot 4K, and a 4MP front facing camera that can record 1080p videos. A slightly upgraded version called the Mi Note Pro launched with a SD 810 processor, a Quad HD display, and 4GB of RAM. A successor, the Mi Note 2 is said to be in the works and should launch later this year.
The other devices (the Mi 5 and Mi Max) need no introduction as they should still be fresh in our memories since they launched this year.
The last poster is that of the upcoming Mi 5S whose Antutu benchmark score has set a record.