Mediatek Announces More Details on the 10nm Helio X30
by Habeeb Onawole Sep 25, 2016 3:11 am12
Mediatek announced a new chip, the Helio X30, back in August. The Helio X30 is the world's first mobile processor using 10nm fabrication process and will be manufactured by Taiwan Semiconductor Manufacturing Company (TSMC).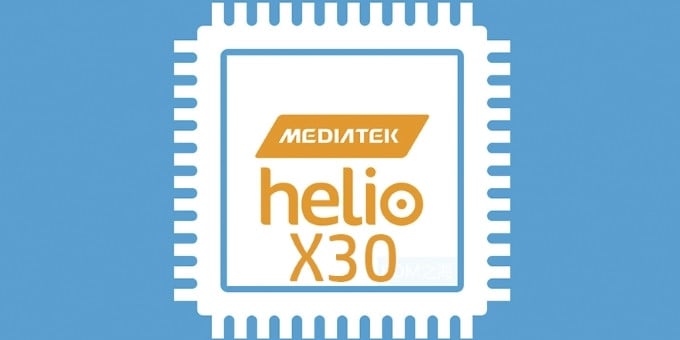 New details have been released about the new deca-core chip. We already know it will make use of a tri-cluster design consisting of two cortex A-73 cores clocked at 2.8GHz, four cortex-A53 cores clocked at 2.3GHz, and four Cortex-A35 cores clocked at 2.0GHz.
The A-73 cores are the new high-performance cores taking over from previous generation A-72. They will offer better performance and lower power consumption than the latter.
The A-53 cores are possibly ARM's most balanced cores when it comes to performance and power efficiency. The A-35 cores are the most power-efficient cores from ARM with power consumption not exceeding 125mW and can even be less than 100mW in some cases.
Mediatek has released a performance sheet that compares the Helio X30 to the Helio X20 but the font is tiny and blurs out when you try to zoom in.
The new tri-cluster architecture offers a 53% increase in power saving and 43% improvement in performance over the Helio X20. The Mali-T880 GPU has also been replaced with a PowerVR 7XT series that provides 2.4 times better performance and a 58% increase in power savings.
READ MORE: NO.1 G6 New Smartwatch Ready to Launch
The Helio X30 also adds 4K VP9 encode support for videos and ups the maximum camera sensor supported to 28MP from 25MP on the X20. Memory support also takes an upgrade. It will now support four 16-bit LPDDR4X (max. 8GB) and UFS 2.1 storage. Connectivity also gets an upgrade from Cat-6 to Cat-10.
If you want more details you can check the image below.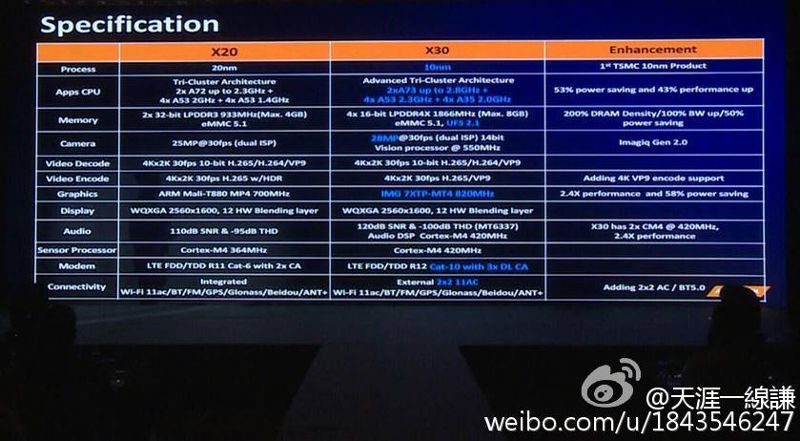 According to Mediatek, mass production should begin early next year.