Xiaomi Mi 5 Pro Ceramic Edition Seem to Be Discontinued
Xiaomi released an Exclusive Edition of the Mi 5 dubbed Mi 5 Pro which comes only in Ceramic Black color  just after the release of the Mi 5 early this year. The Ceramic Black edition comes top among its contemporaries not only in the massive 128GB storage size it adopts, but also in its body design. Although it comes in the same design as the other versions, its own body was manufactured from ceramic, giving it a sleek, gentle but beautiful look.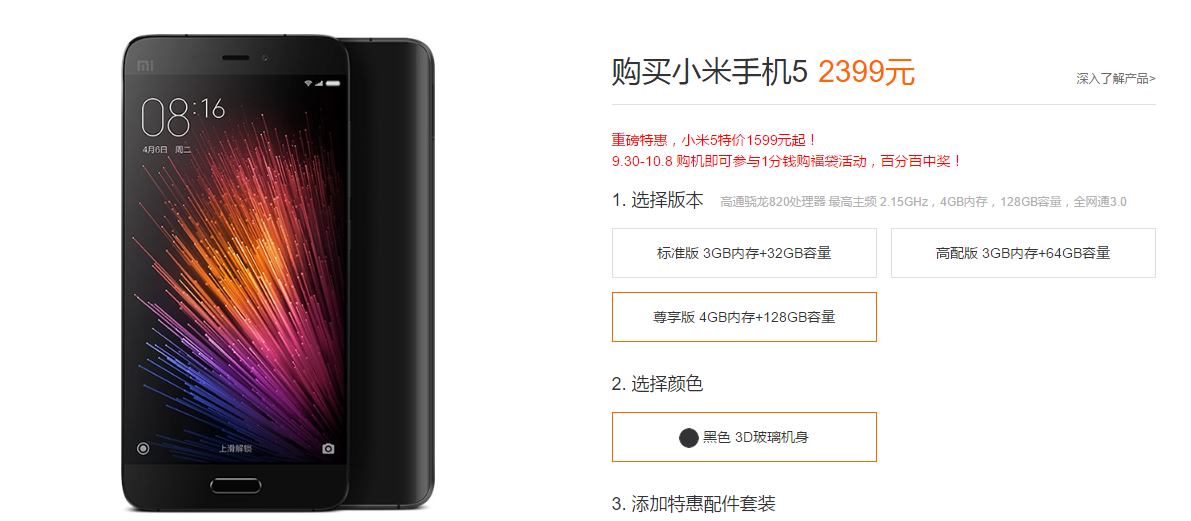 However, seems Xiaomi may have discontinued production of the Ceramic black top end version as the device is no longer available on Xiaomi's official online shop, mi.com. Only the version with black all-glass body is available for purchase by buyers.
Read More: Xiaomi Mi 5 Pro's 3D Ceramic Body Comes Out Unscratched After Torture Test (Video)
This could be an indication that the tech giant has discontinued production of the flagship completely. Xiaomi had omitted using the Ceramic material on the recently launched Mi 5S and Mi 5S Plus, citing production cost and speed. Xiaomi's CEO had hinted during the Mi 5S launch that the ceramic material comes in more expensive than metal or plastic and takes more time to mass produce. Thus, it is likely the innovative start-up is parting ways with its Mi 5 Pro Exclusive version. Another reason could be that its price tag at 2499 Yuan is higher than the  2299 Yuan ($345) price tag for the high-end 128GB version of the latest Mi 5S.