Samsung China Reveals Teaser For 'The Next Big Thing', Likely For the Galaxy C9 Phablet
After temporarily stopping the production of the Samsung Galaxy Note 7, it looks like the company is keen to turn its focus on other devices. Earlier today, Samsung's Chinese Galaxy account on Weibo revealed a new teaser, "the next big thing is coming". While the teaser does not reveal the identity of the upcoming smartphone, it looks like Samsung could be hinting the release of the rumored Galaxy C9 smartphone soon.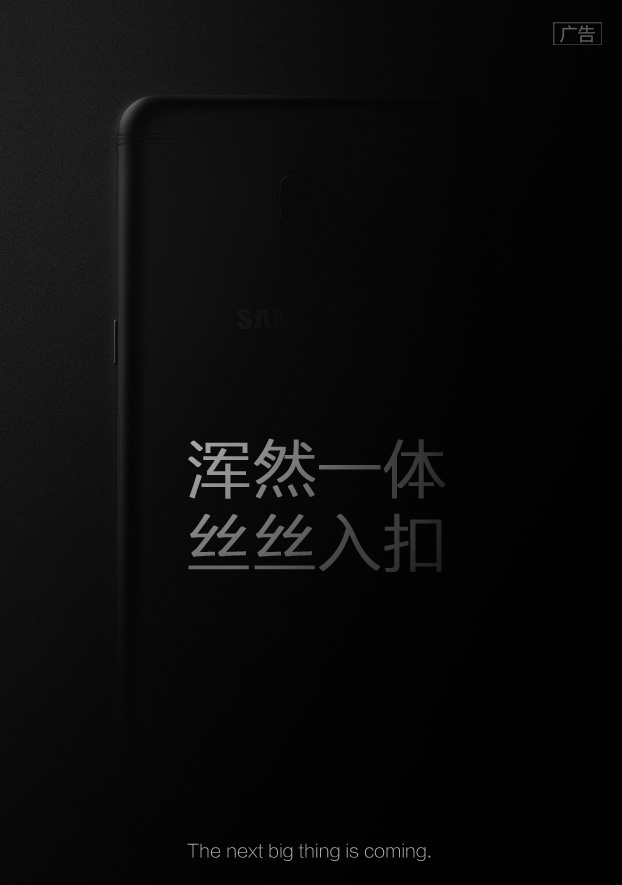 The teaser also tells us a bit about the device "seamless, with great accuracy." And then there's a glimpse of the back of the device with curved corners. Considering the timing of the launch, as well as the words "the next big thing is coming", it's likely that the upcoming device is none other than the Galaxy C9 phablet.
We have been hearing about this particular smartphone, which is probably Chinese exclusive, for the past few weeks. The phone is said to come with a massive 6-inch 1080p display with Snapdragon 652 octa-core chipset inside. What makes this phone interesting is the 6GB of RAM inside, as revealed by the recent Geekbench listing. Other expected features of the device include 16MP cameras on the front as well as the back and Android 6 out of the box.
RELATED: Samsung Galaxy C9 Phablet Spotted on AnTuTu, Specs Revealed
Considering the issue with the Galaxy Note 7 and the lack of a 6GB RAM phone from the company yet, the Galaxy C9 will be an important smartphone for the company. At 6-inches, it a bit bigger than the Note 7 and specs wise, with Snapdragon 652 inside, it is not nearly as powerful as the Note 7, however, the company could potentially market the C9 as a cheaper alternative to the Note 7. I personally wouldn't mind having an S Pen with this 6-inch phablet.
No official release dates are out yet, but expect more details soon.