Samsung Halts Production of Galaxy Note 7 After Reports Of Replacement Units Exploding
After an amazing first half of 2016, Samsung seems to be in a lot of trouble recently. The flagship device of the second half of 2016, the Galaxy Note 7 has been in the headlines for all the wrong reasons and with the company recalling nearly 2.5 million Note 7 units for replacing a faulty battery, we would have thought the worst is over.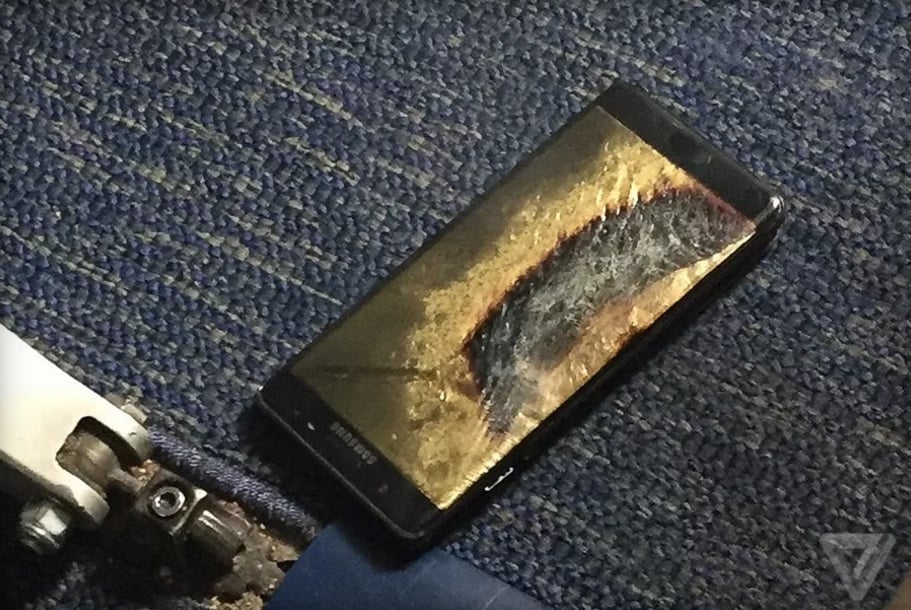 However, recently, reports about even replacement Galaxy Note 7 units exploding have surfaced online, which makes this issue even more serious. As a result, the Korean news agency, Yonhap reports that Samsung has temporarily halted the production of the Galaxy Note 7 units. This comes just after US and Australian carriers decided to stop selling replacement Note 7 units to its customers.
RELATED: Replacement Note 7 Unit catches Fire On Southwest Airlines Flight
Samsung had said in a previous statement that the Note 7 explosions were caused by faulty batteries supplied by the company's battery subsidiary. However, now that even the replacement units are said to be exploding, it looks like halting the production as well as sales of the Note 7 units is the best decision for the company right now.
If you are using a Note 7 in the US, carriers like Verizon and AT&T are offering different models and even refunds if you want to turn in your Samsung flagship.
Looks like the best option for the company right now is to kill off the Note 7 and limit its reputation damage. What it could do is focus on the upcoming Samsung Galaxy S8 flagship and make sure it's not affected by this issue. Further, the company could even prepone the release of the Note 8 flagship next year. But at this moment, we will have to wait and watch how the company tackles this difficult situation.