Again, Huawei Mate 9 Specifications & Render Leak
As the November 3 launch of the Huawei Mate 9 draws nearer, the device as should be expected would remain on the front burner of discussions till it is finally launched. The latest we have got on the Mate 9 is a picture that emanated from Weibo and is said to be a pre-launch page by China Mobile. The picture, which seems to have been grabbed from a smartphone, contains what is likely the main specs and actual render of the Mate 9.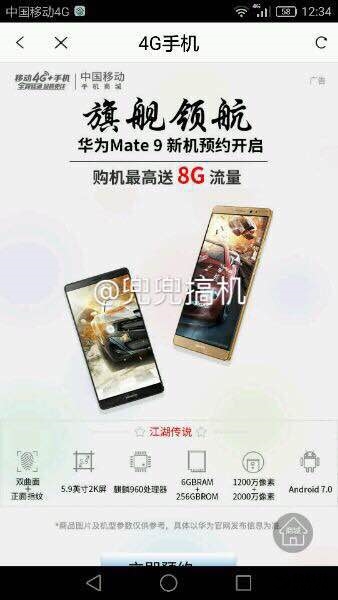 Basically, the pictorial specs listing comes in to confirm some of the specifications we had already known would feature on the device but also bring along some new details. One of the latest detail is the specification of the Huawei Mate 9's dual main cameras. According to the pictorial listing, the dual cameras would be a combo of a 12MP sensor and a 20MP sensor. Another is that the device would feature a front fingerprint sensor in addition to the one at the rear.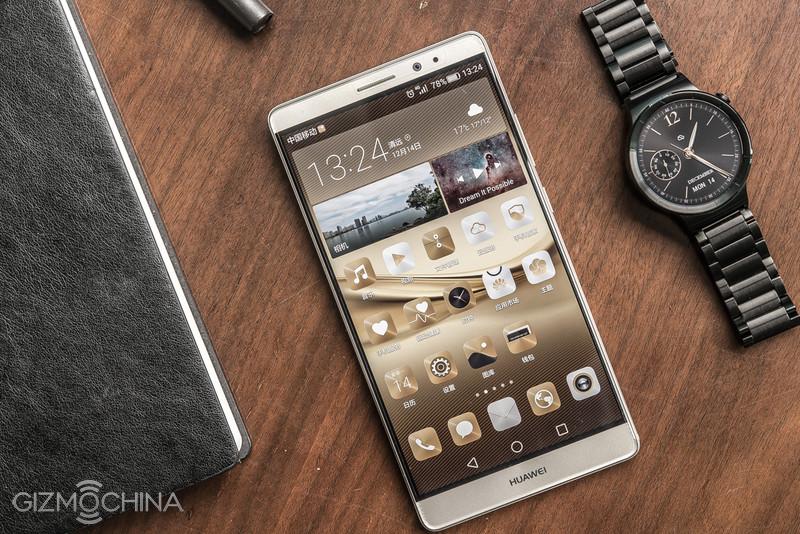 Read More: Huawei Enjoy 6 Official: Budget MT6750 Powered Phone With 4100mAh Battery
Other details listed include that the Huawei Mate 9 would sport a 5.9-inch 2k double curved display, and would be fired up by a Kirin 960 processor with a 6GB RAM assisting the SoC inside. That is an indication that the top-most version is being touted and it would have a large storage of 256GB on board. The device is also listed to run on Android 7.0 Nougat OS. Additionally, the Mate 9 is touted as seeing an upgrade on the fast charge aspect, as it is listed to support 5V / 8A charging output. Perhaps this would form part of the long battery life Huawei teased recently to feature on the Mate 9.