Xiaomi Teases Another Gadget Launching on November 3, Kid-centric Smart Toy?
For the past couple of days running, Xiaomi has been teasing a quartet of crowdfunded products launching under its Mijia brand consecutively on four straight days beginning from today to November 3. The four products are said to fall under the categories of food, good air, health and innocence. Already, the IH Rice Cooker has been released today priced at 399 Yuan. Also, what is likely a home air quality tester or air purifier had been teased few days back and that would go official on November 2.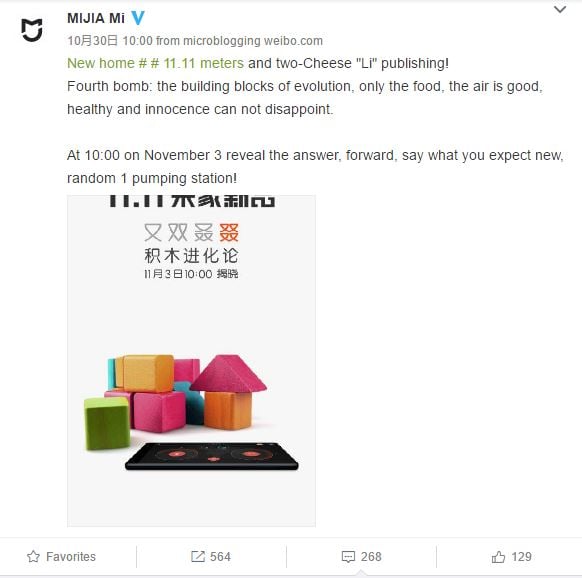 Now, a new teaser has been unveiled via the Mi Mijia Weibo page with the theme "building block evolution" and also centered on innocence. The teased poster is that of a colorful set of square and triangular building blocks with a sleek smartphone in sight also. From the look of things, the product is likely a Smart toy and it is likely aimed for the kids, hence the term "innocence".
Related: Xiaomi Teases New Device: Home Air Quality Tester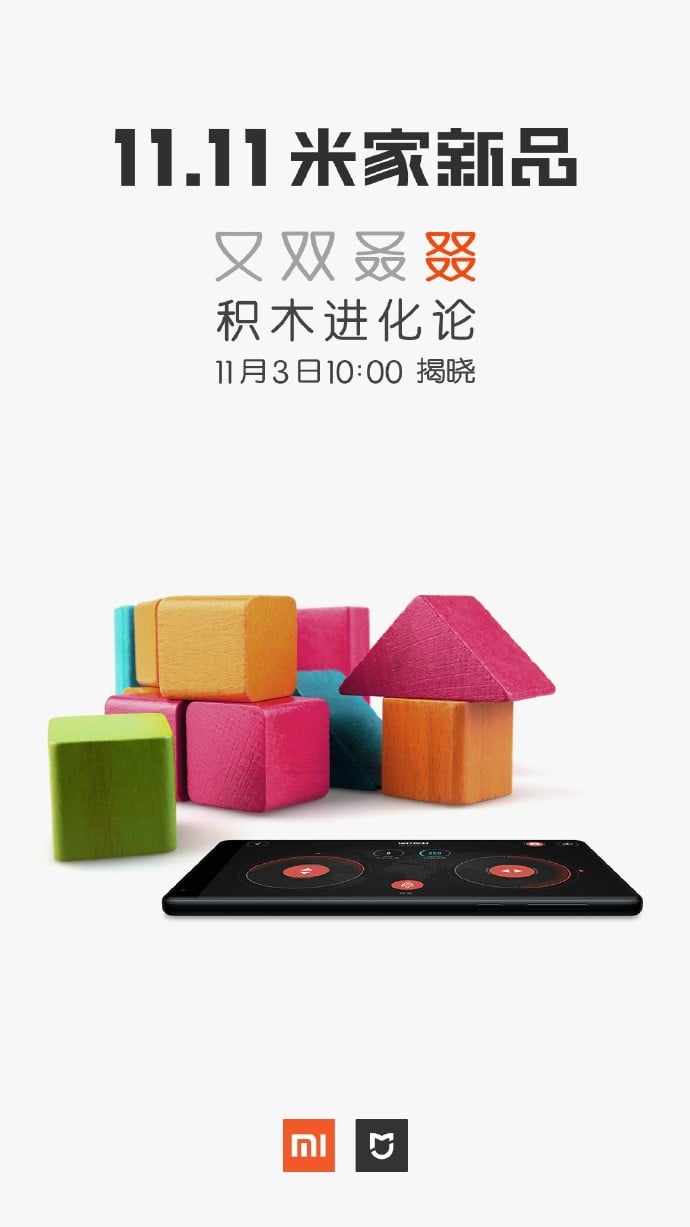 The new gadget is detailed to drop on November 3 at 10.00 am and it promises to be an interesting one worth looking forward to.