What Happens When You Drop Your Xiaomi Mi Mix?
by Habeeb Onawole Nov 1, 2016 6:58 am9
That feeling you have when you buy a new phone is difficult to describe. You like the way it's built and the way it feels in your hands, so you wonder why you should invest in a protective case to cover up such a beauty until it slips from your grip, and since you don't have quick reflexes, your phone rushes to hug the ground and you hear a crack. Your phone's screen is broken and that pain is difficult to describe as well. Then you wish you had bought a bumper case.
Now imagine if you own a phone like the Xiaomi Mi Mix whose display reaches the edges and can't be protected by a bumper case. What happens when you accidentally drop it? Someone has it all figured out and it is not a pretty sight at all.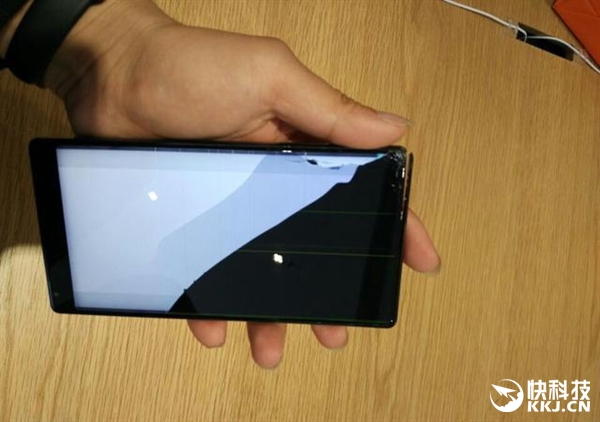 The Xiaomi Mi Mix is yet to go on sale but at the company's headquarters, someone accidentally dropped the phone and he did not only end up with a broken screen but he also cracked the ceramic frame. Now for a phone like that, the only place you will be able to fix it will be at an authorised store and trust me, it isn't going to be cheap unless you purchase an accidental damage insurance while buying the phone which will cost you an additional 249 Yuan ($37).
READ MORE: Xiaomi Conducts Poll for Mi 6
Xiaomi has earlier said that it is having difficulties with manufacturing the ceramic frame. So repairing a broken one isn't going to be easy either and might take a while.