OnePlus 3T with Snapdragon 821 Rumored to Launch November 14
OnePlus 3, that sleek flagship smartphone with a cheap price tag manufactured by Chinese start-up OnePlus, has lately been making the rounds quite regularly in the rumor mills. First we got hint of an upgraded version dubbed OnePlus 3T said to use a Snapdragon 821 chipset, and also packing a more powerful Sony IMX398 sensor. Also, it had emerged from the mouth of popular tipster Evan Bass that the device could be priced $80 more than the current OnePlus 3 pricing.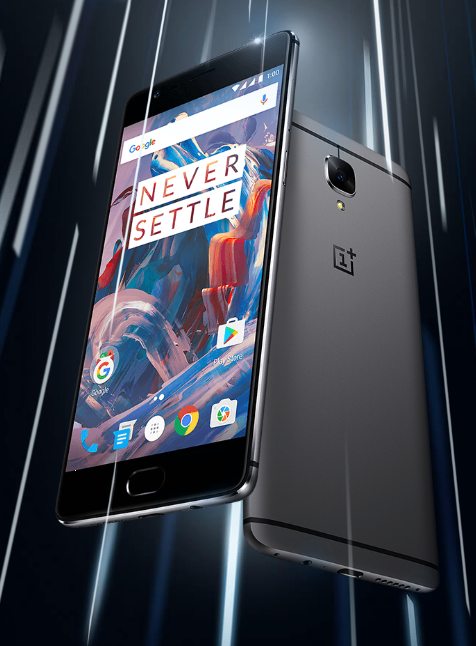 Now, latest rumor emanating from China says the expected OnePlus 3T will be launched on November 14 which is just about ten days away from today. We cannot verify the authenticity of the rumor but considering that the device has been in the front burner quite frequently of late, there might be some credibility in it.

Moreover, the release of an upgrade for the OnePlus 3 is long overdue because despite its sleek and sturdy features as well as solid performance, more recent smartphones have taken the shine off the flagship. So, the OnePlus 3T is very much needed at this time to keep the steam up until next year when the company would likely release its next flagship, the OnePlus 4.
Read More: Xiaomi & Philips Lightning Sign Agreement for Smart Home Lighting
 Specs wise, the OnePlus 3T is expected to sport the same 5.5-inch 1080p Optic AMOLED display that was first seen on the OnePlus 3. The device is also expected to feature two memory versions with 64GB or 128GB of internal storage, but both models are expected to have 6GB of RAM. The major differences from the OnePlus 3 will include an upgrade of the processor to Snapdragon 821, while the rear camera is expected to have the Sony IMX398 sensor that can be found in the OPPO R9s and R9s Plus. Also unlike the OnePlus 3, the upcoming device is expected to have Android 7.0 Nougat pre-installed. Not forgetting also that the price would come around $80 higher than the OnePlus 3, placing it around $480.