Unknown OnePlus Pixel with SD 820 SoC Appears on GeekBench
A relatively unknown OnePlus device labelled as OnePlus Pixel has appeared on benchmark website, GeekBench database. But for the SoC listed, we would have thought this was the OnePlus 3T bearing another name. The OnePlus 3T is expected to go official next week, precisely on November 15.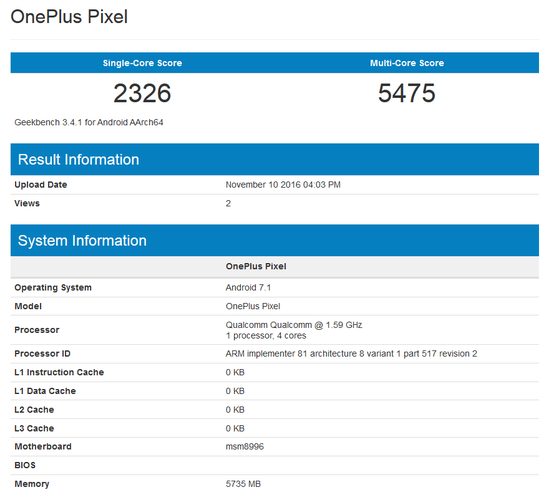 The OnePlus Pixel was listed as  packing a quad-core Snapdragon 820 chip under the hood clocked at 1.59GHz during the test. The device also tagged along 6GB of RAM and is listed as running Android 7.1 Nougat. As you would recall, this is a tad different from the OnePlus 3T's  which is expected to be powered by a Snapdragon 821 chipset which should make the device go even faster and provide better battery economy than the OnePlus 3.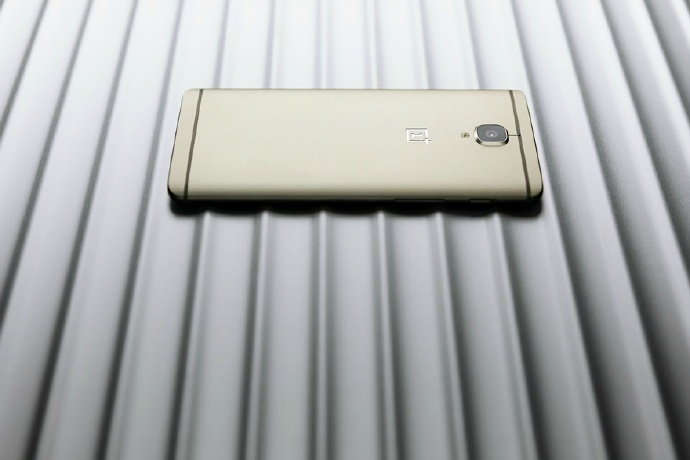 Lest we forget, this specs line-up listed on GeekBench for the unknown OnePlus Pixel looks similar to that of the OnePlus 3 which also has a Snapdragon 820 chipset on-board but the OnePlus Pixel is running Android 7.1 Nougat out-of-the-box. Nevertheless, the GeekBench test score gives some prospect to the unknown device as a potential power house. One the single core test, it polled a total of 2326 points, while it managed a relatively nice score of 5475 points on the multi-core test. This means it should be able to handle whatever is thrown at it.
Read More: OnePlus 3T Officially Gets November 15 Launch Date
We cannot say for sure if this device is a relatively new offering from the OnePlus stable or if it is just one of the previous OnePlus device  that was renamed on GeekBench. However, we are certain OnePlus has got some surprise package(s) lined up for November 15 considering the video teaser they shared on Twitter recently. Till then, we'll keep wondering, what has OnePlus got up its sleeve?