New Nokia Phone Dubbed Nokia Pixel & Running Android 7.0 Spotted on GeekBench
It is becoming obvious by the day that the return of smartphone legend Nokia into the Android market is imminent. The company was tipped to release a smartphone before the year runs out but that isn't likely anymore. Even at that, a return in the first quarter of 2017 is possible and GeekBench may have given us an idea of what to expect from the Finnish company. A Nokia smartphone dubbed Nokia Pixel has been spotted on benchmark website GeekBench database, revealing some of its specs.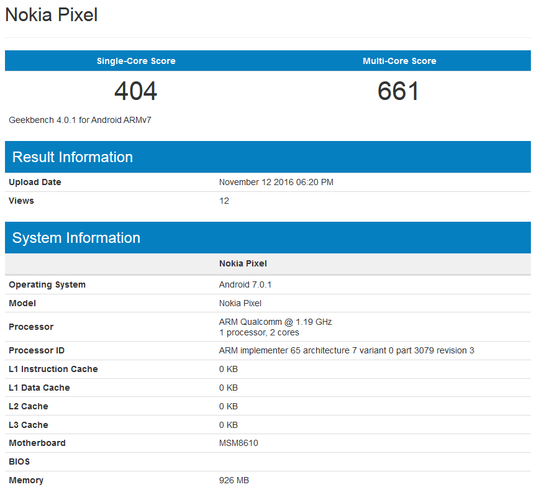 The Nokia Pixel doesn't really tickle on the specs table as it is listed as sporting a Snapdragon 200 chip under its hood which is a Dual-core CPU clocked at 1.19GHz. There is also an Adreno 302 GPU and just 1GB of RAM onboard. The device has Android 7.0 Nougat pre-installed inside despite the low-level spec listed.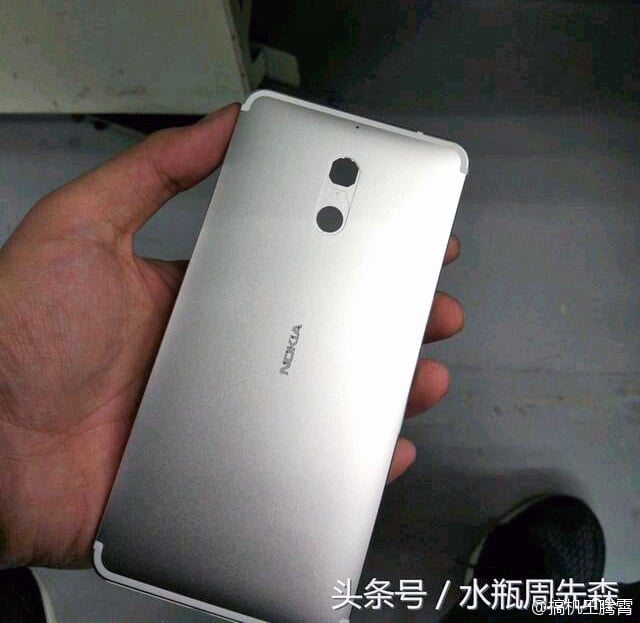 The device can be nothing but an entry level smartphone because the benchmark results also didn't fly. The Nokia Pixel posted a score of 404 points on the single-core test and 661 points on the multi-core test. Apart from these, not much is revealed about the Nokia Pixel which would likely not bear the same name when launched.
Read More: Nokia's New Phone Will Likely Debut in China
This comes just when the dust generated by the Nokia D1C was dying down. The D1C made the rounds on benchmark, appearing on AnTuTu, Geekbench but then the device took a new twist when it appeared on GFXBench placing a 13.8-inch tablet specs on the device. We'll just have to wait for more leaks to surface about the expected Nokia products which would likely be more than one.