ZUK Edge Real Images Leaked By Lenovo's Vice-President, Launching Next Week
Lenovo's ZUK Edge flagship is one of the devices currently making waves even before they are released. The device wasa recently spotted on AnTuTu where it was revealed to have the Snapdragon 821 chip onboard. Images of the sleek and stunning looking device had appeared online before now, revealing its unique design. Again, renders of the device has leaked right from the doorstep of Lenovo's vice-President on Weibo.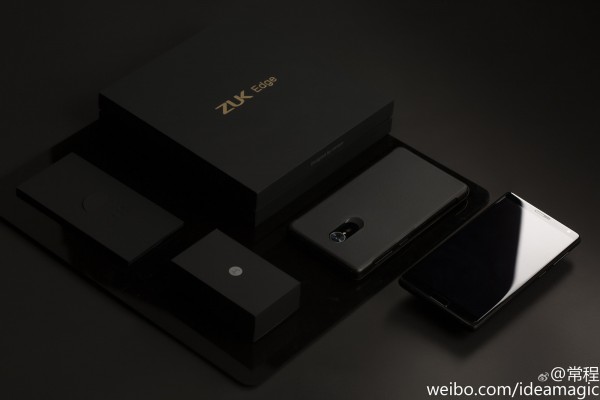 The images further reveal the ZUK Edge's design captured from both the front and back sides of the device. The most stunning feature should be the ultra thin bezels at the sides of the display which make the device looks like the Xiaomi Mi Mix concept phone. That is because the device is composed almost entirely of the display at the front as a result of the tiny bezels. There is a physical home button up front, though, which also functions as a fingerprint sensor. The flagship device also has a front camera at the top.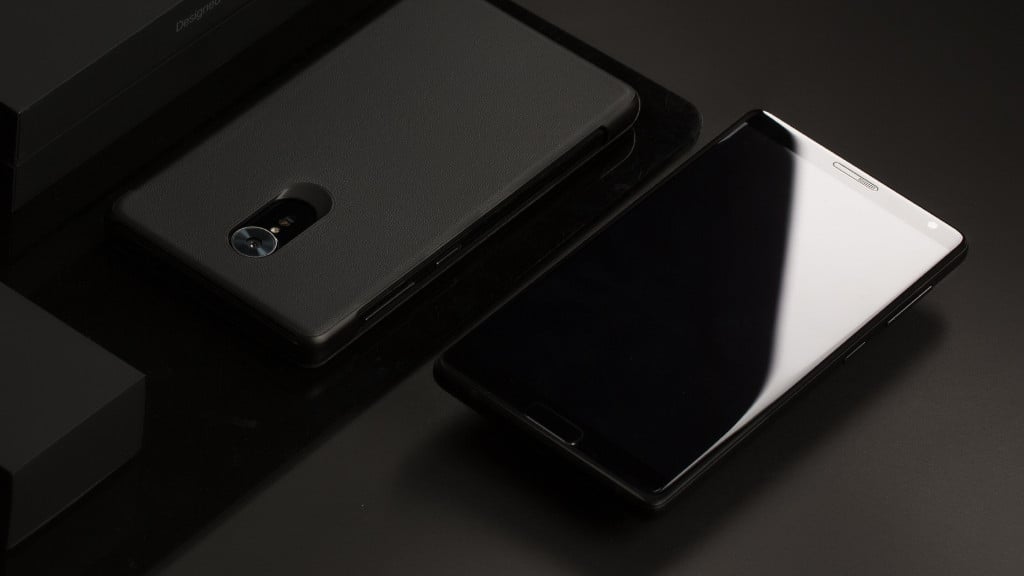 There is no doubt this is the real device as the paper box casing bears the name of the device. The box casing comes in the same black color as the device but we had earlier seen the white colored variant. The ZUK Edge also seem to come with a protective casing which is likely because of the large display that may be prone to damage easily.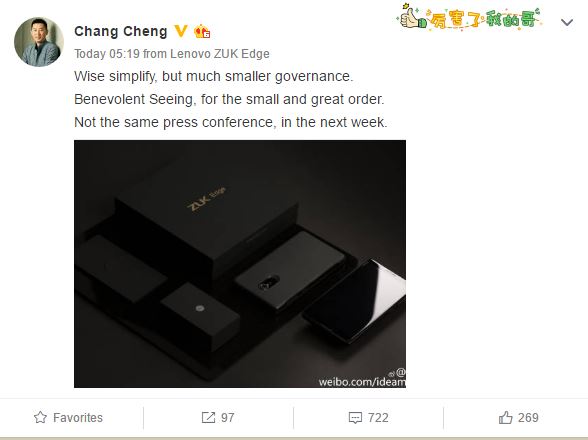 The vice-President of Lenovo Group, apart from gifting us these stunning renders, also hinted that the device would be officially released next week. The ZUK Edge comes packing a 2.35GHz Qualcomm Snapdragon 821 chip with Adreno 530 GPU, and back by 6GB of RAM. There is also 64GB of internal storage on the device that would run on Android 7.0 Nougat out-of-the-box.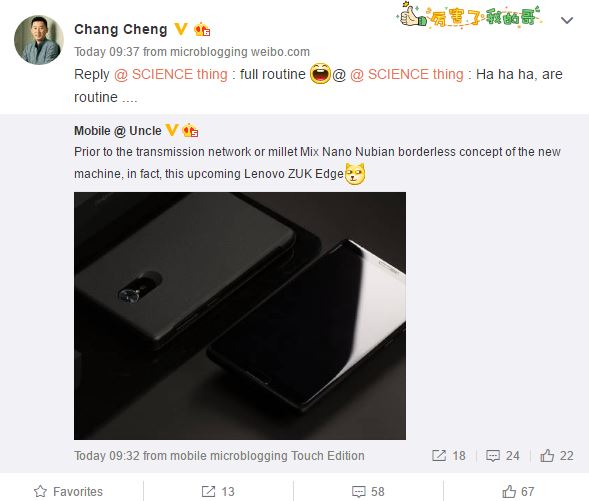 Read More: ZUK Edge leaks in Spy Photo: Sports Large Home Button
Further, the device is said to feature a 5.5-inch display with Full HD resolution (1980 x 1080 pixels) and at the rear there is a 13MP camera. While there is an 8MP front-facing camera.