ZUK Edge leaks in Spy Photo: Sports Large Home Button
by Habeeb Onawole Nov 17, 2016 8:31 am2
UPDATE: Another photo popped up yesterday, this time clearly showing off its ultra thin bezels.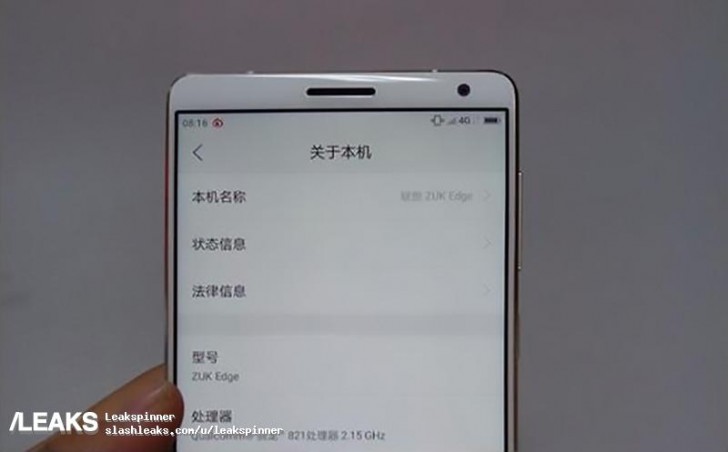 Yesterday, we reported that Lenovo-owned ZUK has a new phone called the ZUK Edge which might be released anytime soon. Today a leaked image of what is suspected to be the new device leaked online.
The new phone is called Edge and the general belief is that it should have a curved display, right? But surprisingly this phone doesn't have a curved display. If we were to relate the name to it probably having no bezels like an edge-to-edge display, it still doesn't fit as the phone still has bezels on all sides and the fact that this is a white unit also lets us see that black ugly bar that goes around the display. So why is the phone called the ZUK Edge? We have no idea.
However, one thing we can see from the image is that it sports a large physical home button. This is not surprising as the screen is said to be 5.5-inches in size, so using a large home button that can be easily reached irrespective of the size of the user's hand is the right thing to do.
READ MORE: Lenovo to Focus Only on Moto Brand for Smartphones
The ZUK Edge is expected to have a 1080p display, Snapdragon 821, 4GB of RAM, and come in 32GB and 64GB storage options. The battery size is unknown but the main camera is said to be a 13MP sensor and the front facing camera is an 8MP shooter.