Renders of Faraday Future Electric Car Teased By LeEco's CEO, Launching Jan. 3
LeEco's strategic partner Faraday future recently announced that it would released its production version of the Faraday future electric car developed in partnership with LeEco on January 3. LeEco's CEO Jia Yueting has also exposed the front view as well as the rear view of the car in a poster that teases the launch of the electric car on January 3 during CES 2017.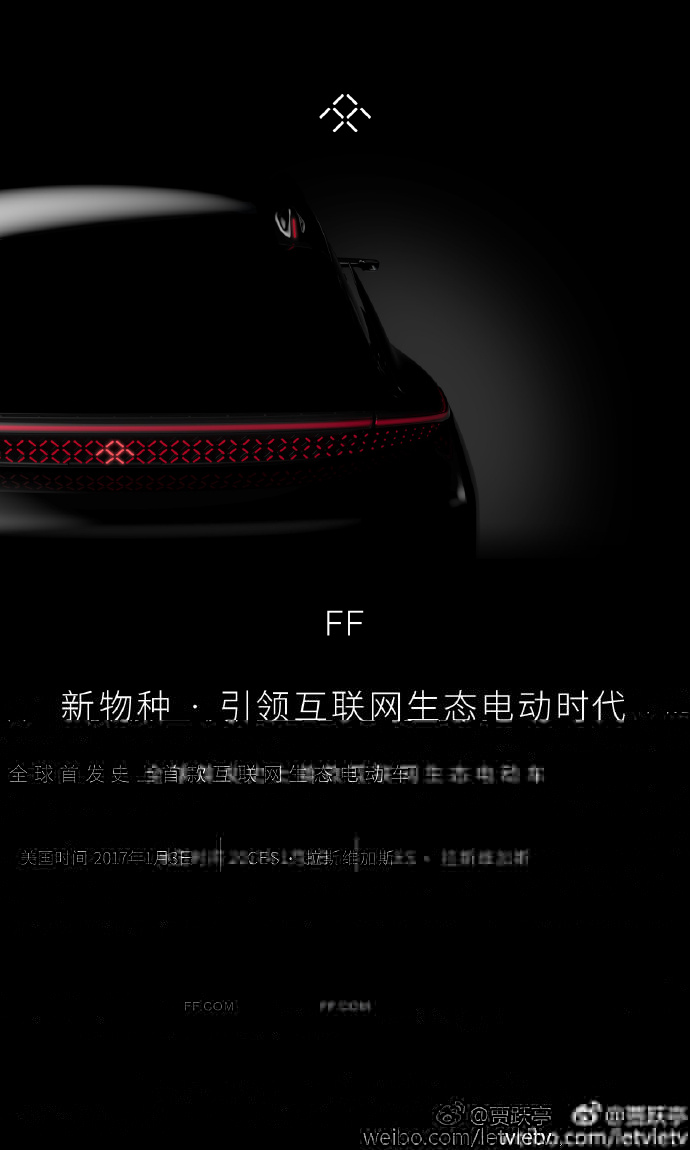 The car looks like one for these science fiction movies but it is real and is set to debut in less than a month's time. The car features a streamlined body with a front headlight that runs from one end to the other. The tailgate also run from one end of the rear to the other.
This is the first time we are seeing the front and rear design, as they were covered up when the car's photo was first spotted in public in August this year.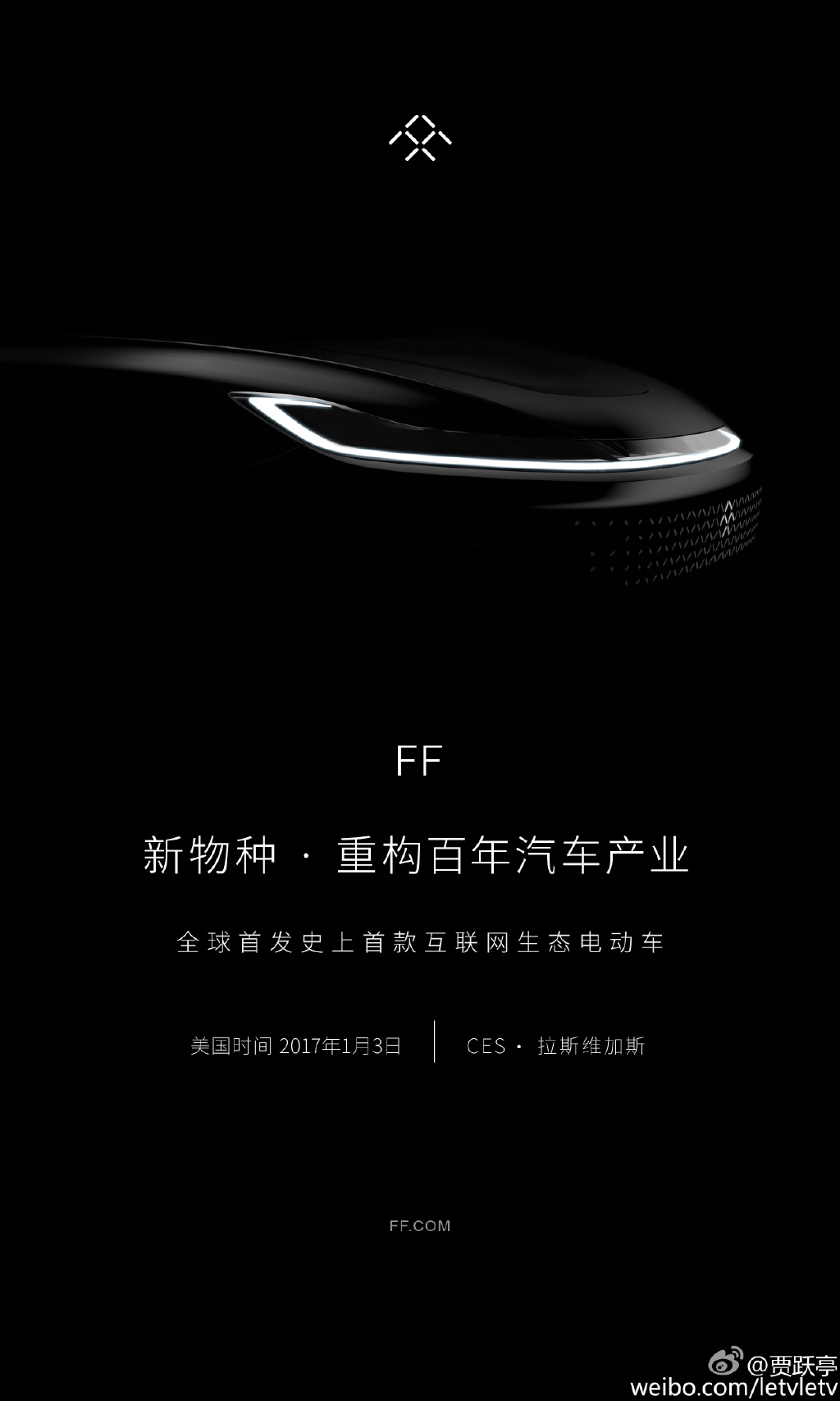 Related: Photo of Faraday Car Spotted in Public
The Faraday Future electric car is said to be a complete electric SUV and the design is something to look forward to. The electric car is touted as capable of achieving a maximum distance of 482km on full charge. We'll get to know the complete specifications and capabilities of the electric car when it is launched on January 3, 2017.