Unopened First Gen Apple Ipod Carries Hefty $200,000 Price on eBay
Apple first released its first iPod in 2001 and it has turned out to be one of its most successful product which propelled the US-based company as an innovative startup. The iPhone is equally another innovative gadget from Apple and recently a sealed-in-the-box first generation Apple iPhone was spotted with a hefty $22,000 price tag on eBay and now the Apple iPod, first gen of course, has been spotted listed as collector's edition on eBay with a monstrous $200,000 price tag.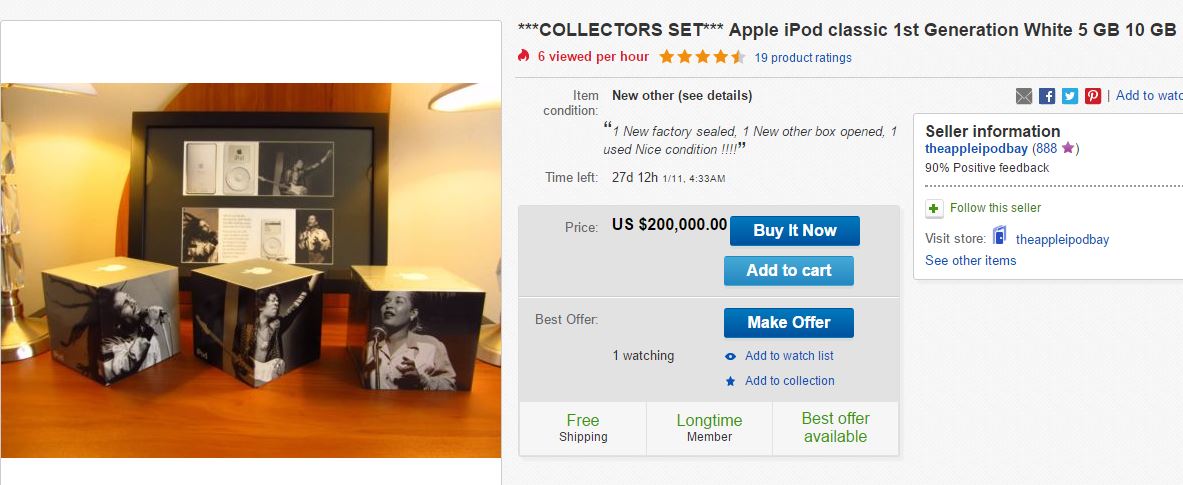 The original Apple iPod was perhaps a glorified MP3 player, holding just 5GB of storage space and having a long lasting battery that can last for up to 10 hours. The device also carried a 2-inch monochrome display.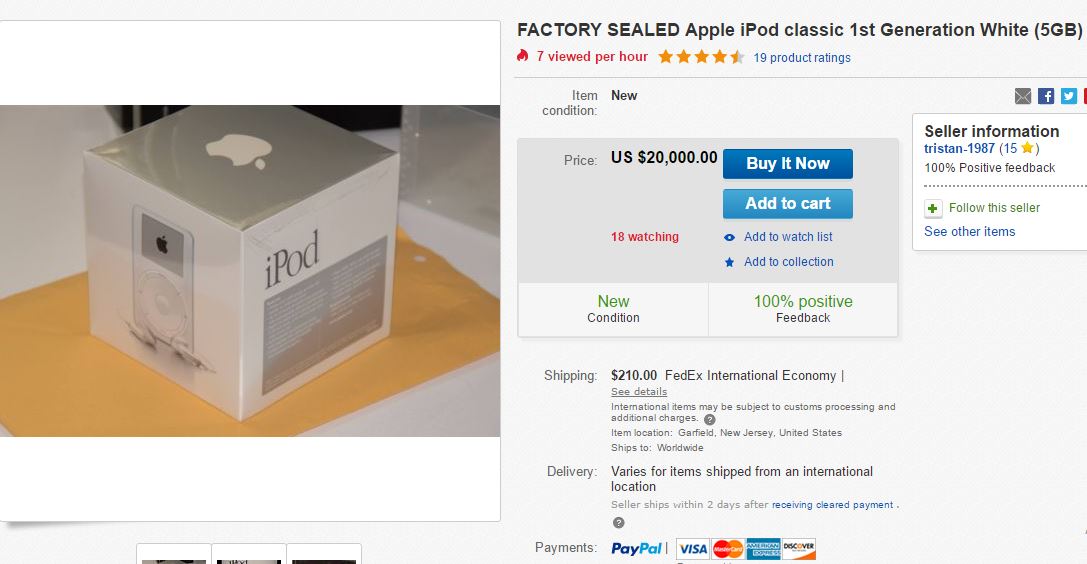 We are thus bewildered why the device carries such huge price tag that even get the diehard, super rich Apple iPod fans sulking under their breath. That's way more expensive than a house, man! Besides you can get that same original iPod on some other listing for 10% that amount or thereabout. The iPod would perhaps gather a great deal of dust on the owner's shelf except we in 2050 when it would have turned to a true and rare artifact.
(via)