OPPO UDP-203 is an Ultra HD Blu-Ray Player That Only Plays Physical Discs
by Habeeb Onawole Dec 15, 2016 2:19 am0
OPPO phones might not be popular in North America but they are known for their other products such as Blu-ray players, headphones, and amplifiers. OPPO Digital is the company that makes the above mentioned items. Founded in 2004 and based in California, USA,  it is an independently operated division of the OPPO brand. The company just released it's first Ultra-HD Blu-ray player called the UDP-203 which only plays physical discs.

Some devices that support Ultra-HD playback, 4K for now, can do so either via streaming apps (Netflix and Amazon) or through physical discs or even both ways like the Xbox One S. The OPPO UDP-203 belongs to the class that only plays discs.
Apart from UHD discs, the player supports Blu-ray 3D, DVD, audio DVDs, audio CDs, and audio Super CDs.  According to the official website, in addition to suporting Dolby TrueHD and DTS-HD Master Audio formats, the OPPO UDP-203 also supports bitstreaming Dolby Atmos and DTS:X which are new formats that add overhead sound-effects to create a greater impression of 3D-dimensionality. OPPO has also promised that a software update next year will bring support for Dolby Vision HDR.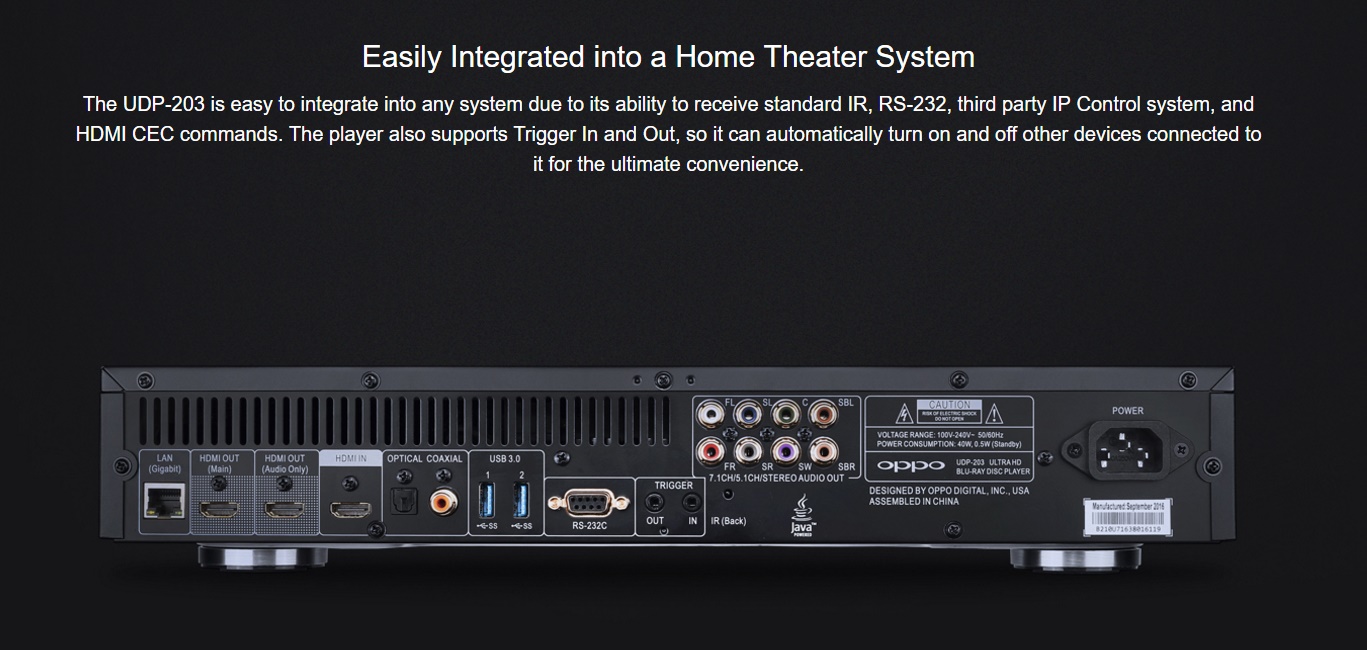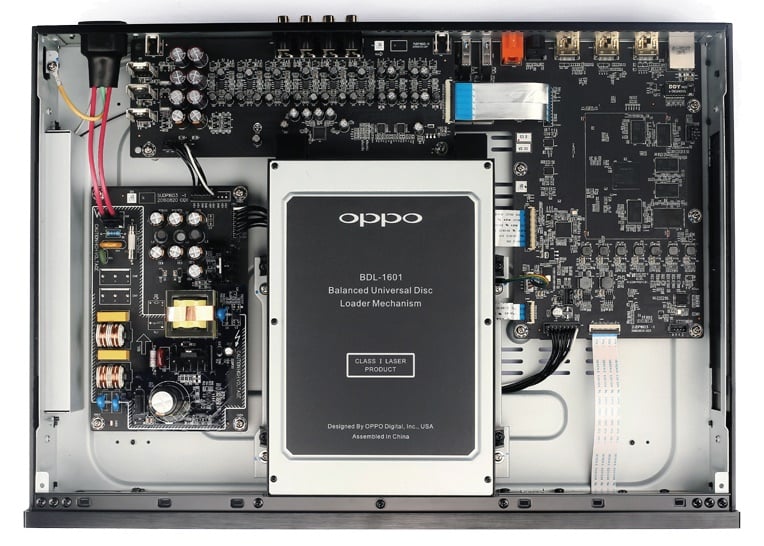 For connectivity, the UDP-203 has two HDMI output ports (one of which is for audio only) and one HDMI input port. You also get two USB 3.0 ports, a LAN port and a RS232 port as well.
READ MORE: Qualcomm Official Confirms OPPO Find 9 Won't Launch March 2017
The OPPO UDP-203 sells for $549 and will be available for pre-order tomorrow. The company also plans to release another player called the UDP-205 which will have more features aimed towards audiophiles.