Again White Lenovo ZUK Edge Render Leaks Ahead of Launch
Ahead of its December 20 launch, yet another render of the Lenovo ZUK Edge has leaked revealing both the front and rear views of the sleek device. The image is that of the white-colored variant of the ZUK Edge. The device is likely to come in white and all black variants.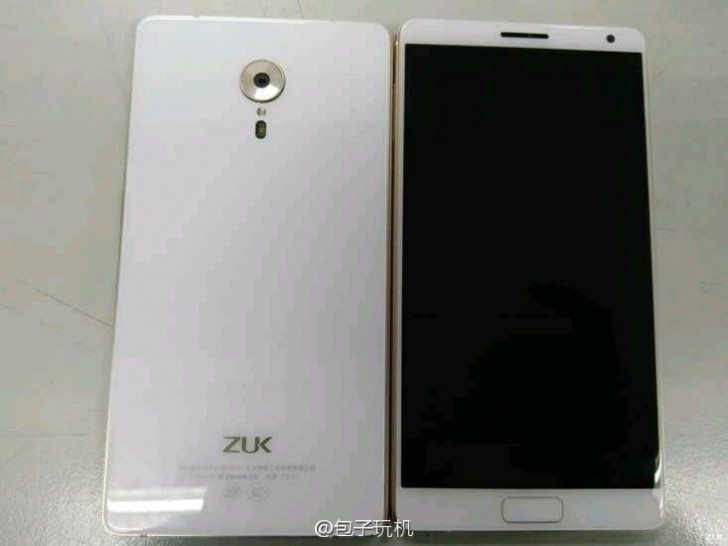 The ZUK Edge, it could be recalled, was initially thought to be unveiled on December 7 but that didn't happen and now a new poster pointing at a December 20 launch was spotted online. The Edge looks very much like the Xiaomi Mi Mix and could be termed Lenovo's response to Xiaomi's concept phone. It utilizes a design that sees the display occupying almost the entire screen. There are also ultra-narrow bezels at the sides.
Read More: The ZUK Edge will Launch on December 20
Specs wise,  the Lenovo ZUK Edge features a 5.5-inch 1080p display and is powered by a Qualcomm Snapdragon 821 processor backed by 4GB of RAM. There will also be 64GB of internal storage as well as a 3,000mAh built-in battery with fast charging support onboard the flagship. In addition, the device is touted to come with USB Type-C interface, an 8MP front camera, 13MP rear camera, running Android Nougat and many other cool features.