New Xiaomi Notebook with 4G LTE Officially Confirmed For Dec. 23 Launch
Xiaomi has confirmed via the Xiaomi Notebook official Weibo page that a new Mi Notebook laptop would be joining its lineup on December 23. According to the Weibo post, the new Notebook is teased as coming with a high performance, is thin and light as well.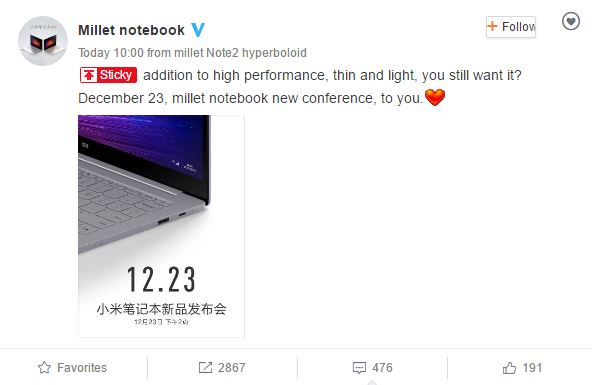 Earlier on, we had seen a leaked posted of the upcoming December 23 launch event and it is interesting to note that the poster released via the Xiaomi Notebook's official Weibo post is consistent with the one leaked earlier. Aside a new, thin and light build being teased, Xiaomi has stylishly teased that the Mi Notebook will feature 4G LTE connectivity as that could be spotted at the bottom right side of the laptop's screen.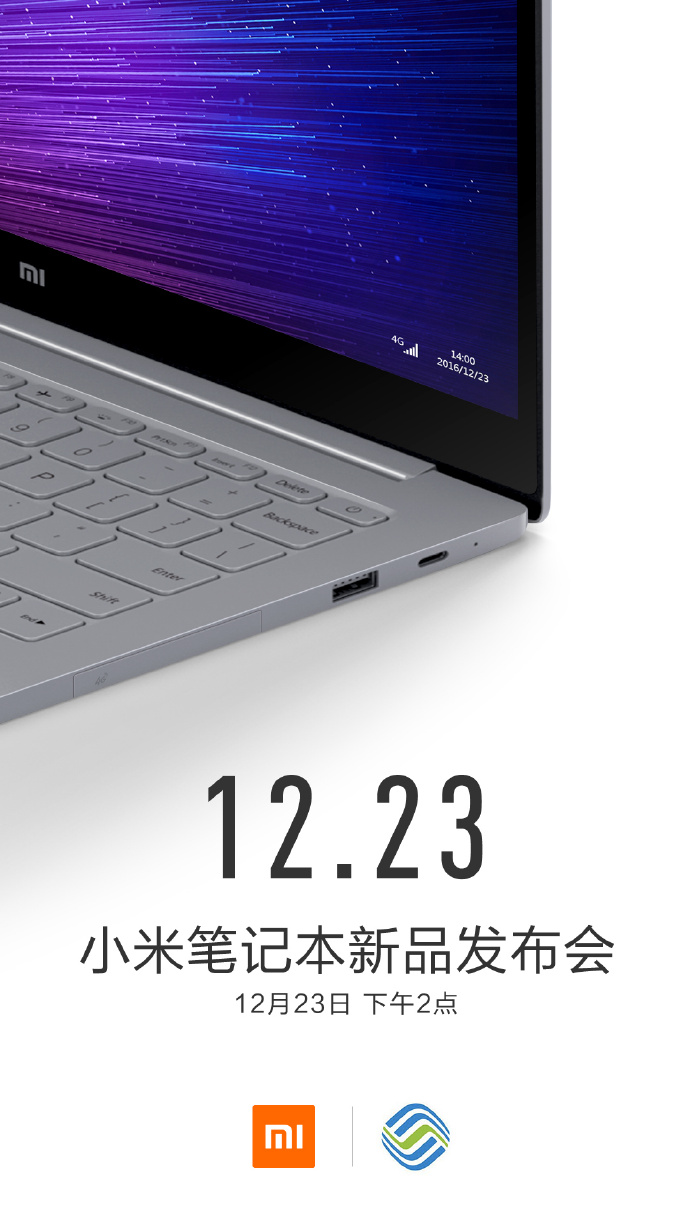 Another interesting thing to note on the official poster is the China mobile logo that is included. The poster could be an indication that Xiaomi is partnering with China mobile and perhaps, the laptop will come with support for China Mobile SIM card without the need for an external modem. We are not so sure about that but suffice it to say that there is a partnership and it could see China Mobile getting the laptop for sale on their network for China Mobile customers to buy and pay in installment.
Read More: Grab the Xiaomi Mi Band 2 For Just $19.99 with free Shipping: Here's how!
Presently, the Xiaomi Notebook Air 12.5-inch is priced at 3,499 Yuan while the 13.3-inch version starts at 4,999 Yuan. The expected price of the upcoming one isn't supposed to be too much but we'll get to see that on December 23 at 14.00.