Grab the Xiaomi Mi Band 2 For Just $19.99 with free Shipping: Here's how!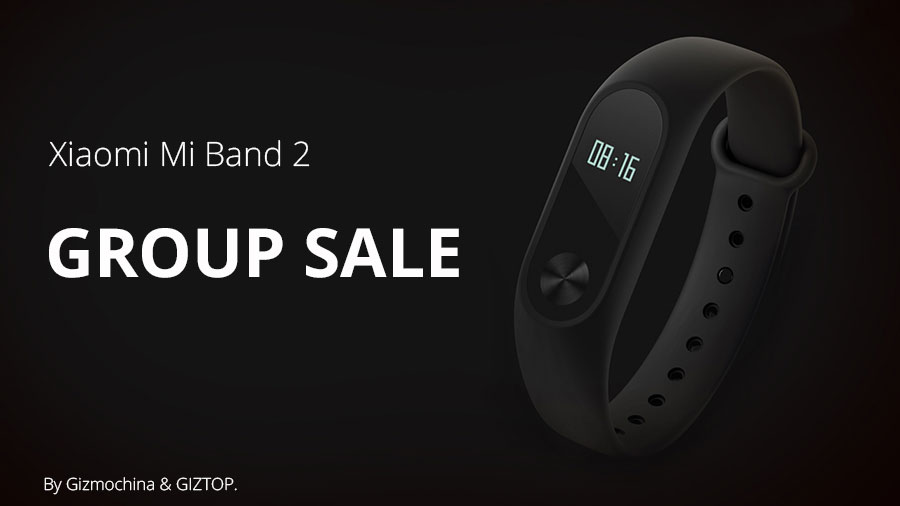 Xiaomi launched the Mi Band 2 a few months back and clearly, it is one of the best cheap smart wearables in the market right now. In case you were planning to purchase the Mi Band 2 wearable, this might be the right time as Giztop has come up with an amazing group sales offer for our readers.
What's the Offer?
You can get the Xiaomi Mi Band 2 for as low as $19.99, which is one of the cheapest prices for this popular smart wearable right now.
How to avail the Offer?
Simple, share the giztop listing page of the Xiaomi Mi Band 2 (link here) as much as possible. There is an orange share button on the page using which you can share to facebook, twitter or any other prominent social media account. The number of shares is also mentioned besides this button, so you know the number of shares required to unlock the discounted price.
The higher the number of shares at the end of the offer period, the more discount you get on the price.
The pricing will be as follows:
If the page gets 100 shares — Price will be $21.99,
If the page gets 500 shares — Price will be $20.99,
&
If the page gets 1000 shares — Price will drop down to just $19.99
When will the Offer End?
In the next five days i.e. 24th of December.
Is the Mi Band 2 Worth It?
Most Definitely! I have been using the Mi Band 2 as my daily wearable for the past two months, and in this time, I have come used a lot of other wearables and I still rely on this device for my daily fitness tracking. Xiaomi Mi Band 2 review here.
The wearable was announced in China for 149 Yuan ~ $21, so if you are getting it for $19.99, it's really a good deal.