On Tuesday, Apple was granted a patent for a new type of slim-sized speakers system. It also received a patent for woven displays for smartwatch.
Hi-Definition Audio Through New Portable, Slimmer Speaker Systems
Mechanically actuated panel acoustic system with patent number 9,525,943 was filed with U.S. Patent and Trademark Office (USPTO) in November 2014. The patent suggests that it will feature a large panel-type speaker that would include smaller sub-panels.
These smaller panels that are divided by backing frames will function as individual diaphragms and each one of them will be able to produce different resonant frequency. Voice call motors along with embedded permanent magnets produce the movement required to create sound.
An inbuilt audio converter will be able to send appropriate audio signals to each of the sub-panels with dedicated voice calls. This will assist in producing highly accurate acoustics.
If Apple makes use of this patent in its future portable devices like iPhone, the new audio system would consume lesser space. Moreover, this would allow the company to include a larger battery inside iPhone. Hence, future iPhones with the new audio technology would be able to deliver longer battery life.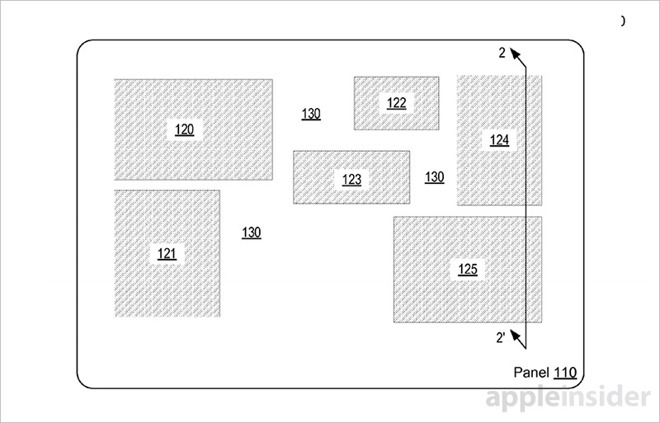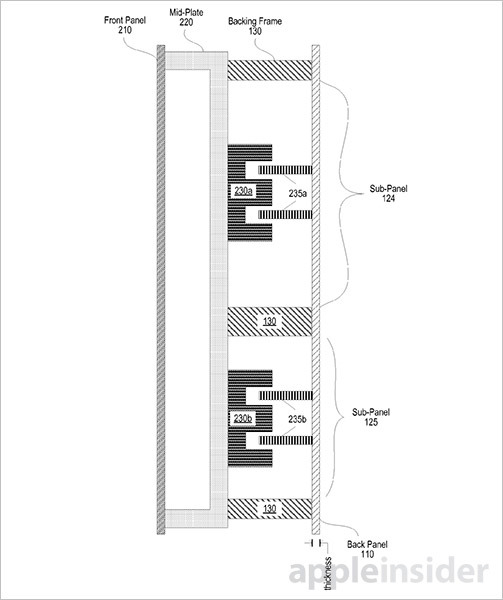 Related: Apple iPhone 8 – All Models Using OLED to Feature Curved Displays?
Woven Display – A Secondary Screen for Wearable Devices
Woven display with patent number 9,521,885 was filed in May 2014 with USPTO. The patent filing states that light-transmissive fibers can be interwoven in conventional fabrics. When it is connected to a light source like LEDs, images can be rendered through these fibers.
It can serve as secondary screens on wearable devices such as Apple Watch. The secondary screen will carry low resolution that will be suitable for displaying readable information. This screen will be capable of showing multicolor symbols or alphanumeric characters as simple notifications to the users depending on the stitch.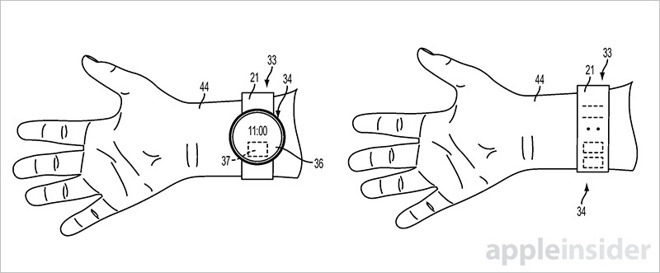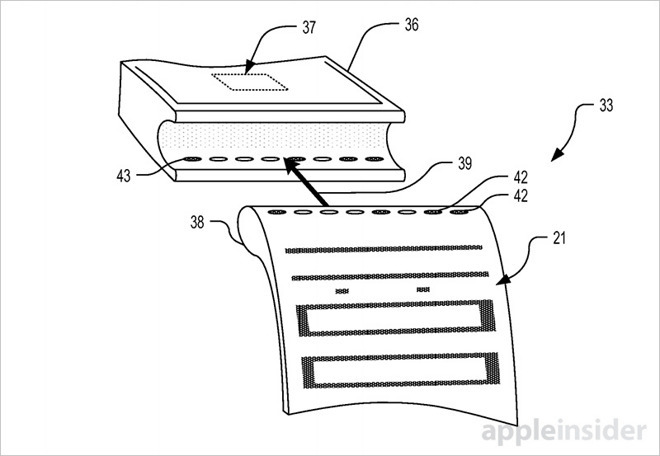 (Source)