Small-Screen Xiaomi Mi S Flagship Details Leaked
by Habeeb Onawole Dec 21, 2016 3:31 am6
It appears Xiaomi might be considering a small-screen flagship device for those who do not fancy phones with large displays. The information comes in form of a number of images of a phone called the Xiaomi Mi S posted on Weibo by @C数码猫 (C Digital cat).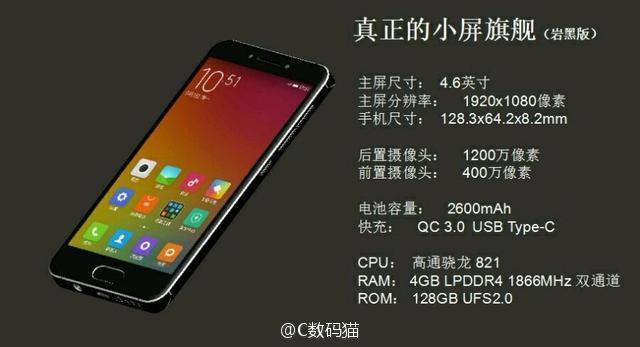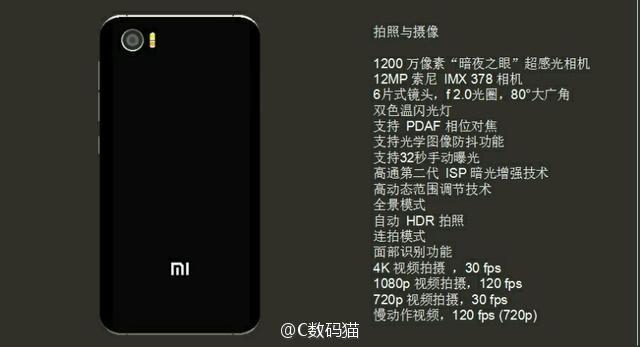 The Xiaomi Mi S is expected to feature a 4.6-inch 1080p display, a Snapdragon 821 processor, 4GB of RAM, and 128GB of UFS 2.0 storage. It will come with a 2600mAh battery with Quick Charge 3.0 and will have a 12MP main camera and a 4MP front facing shooter. You might think since the Xiaomi Mi S will be featuring a small battery and display it will have a thin profile, but surprisingly, the dimensions of the phone puts its thickness at 8.2mm, its length at 128.3mm and width at 64.2mm.
A more detailed description of the specs says the main camera which is positioned at the top right corner with a dual LED flash beside it, is a Sony IMX378 sensor with PDAF, f/2.0 aperture, and an 80° viewing angle. The camera will be able to shoot 4K videos at 30fps and 1080p videos at 120fps.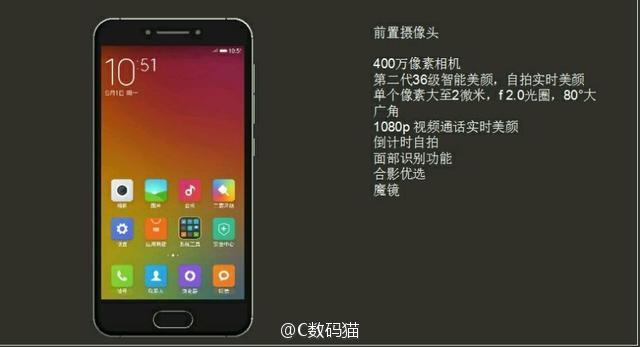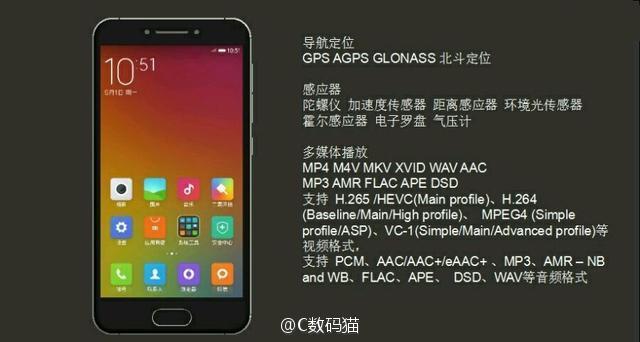 The Xiaomi Mi S appears to use a single nano-sim card with support for 3x carrier aggregation(3xCA). The phone will support 4G+, 4G, 3G,and 2G networks. It will also have NFC, dual WiFi band support, WiDi, and WiFi Direct.
READ MORE: Report Says Xiaomi Mi 5C Could In fact Be Xiaomi Meri
Xiaomi is using a simple design for the Xiaomi Mi S. The audio jack is at the bottom and it sits on the left side of the USB Type-C port and speaker grille. The fingerprint scanner also appears to be an ultra-sonic one like that of the Xiaomi Mi 5S.
Big Question: Where is the Xiaomi Mi 5C/Meri?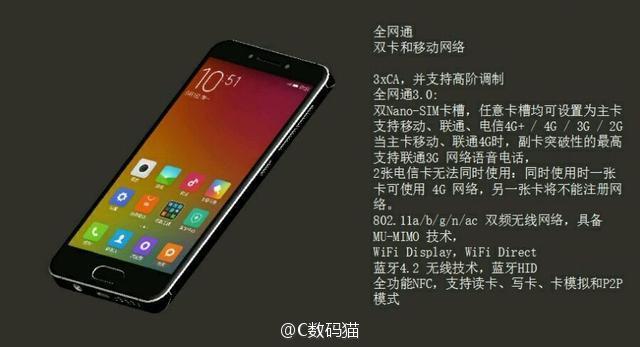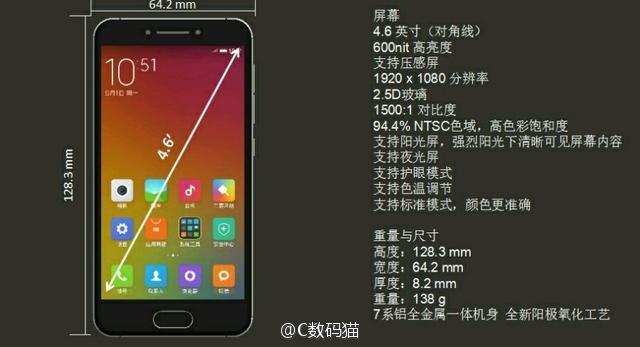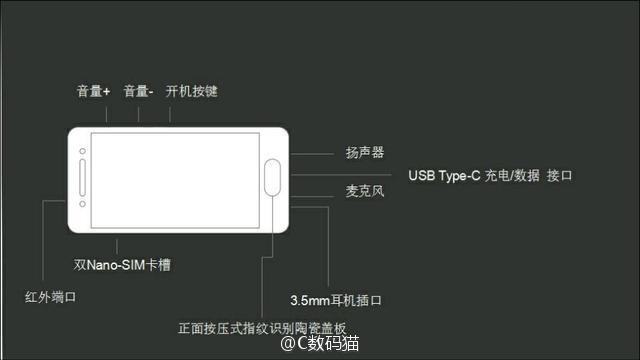 Source: Weibo.com