ZUK Edge Uses Displays from Domestic Supplier, Tianma
by Habeeb Onawole Dec 21, 2016 2:15 am9
Lenovo-owned ZUK announced its new flagship, the ZUK Edge, yesterday. The selling point of the phone is its thin bezels which results in the screen accounting for up to 86.4% of the surface area. Most people might have thought ZUK got the supply for the displays from big display companies like Samsung, JDI, or Sharp, but surprisingly the displays were supplied by a local company called TIANMA.
The finding was made by a Weibo user @老爆科技 (Old burst of Science and Technology) who made the discovery using system information app AIDA64. He has berated the company for settling to use locally made displays for a flagship device instead of screens from more popular display manufacturers. AIDA64 even shows the display as having a size of 4.97 inches instead 5.5 inches.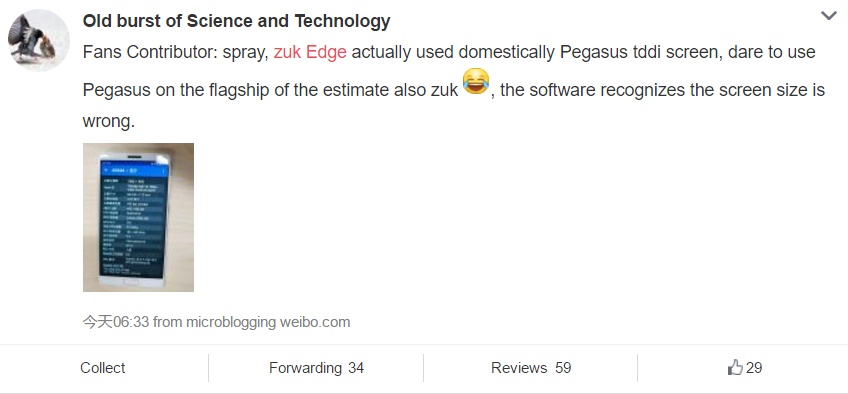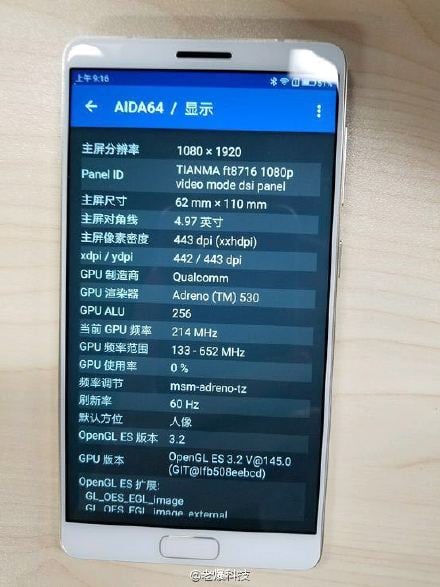 Some other Weibo users have actually praised Lenovo's decision to settle for locally manufactured parts as a way to boost the industry and support its growth instead of going to other corporations based outside China.
READ MORE: Lenovo ZUK Edge Unboxing: Black is Beautiful
So far, the ZUK Edge has received positive first impressions reviews. However, an in-depth review will determine if the company's new Snapdragon 821-toting phone is good enough to win consumers to its side.
Source: Weibo