Xiaomi Mi Notebook Air 4G Version Launched, Starts at 4699 Yuan ($676)
Xiaomi has today launched the 4G enabled version of its first notebook PC, the Mi Notebook Air and it is released in conjunction with telecoms giant China Mobile. The Xiaomi Mi notebook Air was first launched in August this year in China and it came as a real challenger for the Apple iPad Air with a sleek design and equally stunning hardware bench.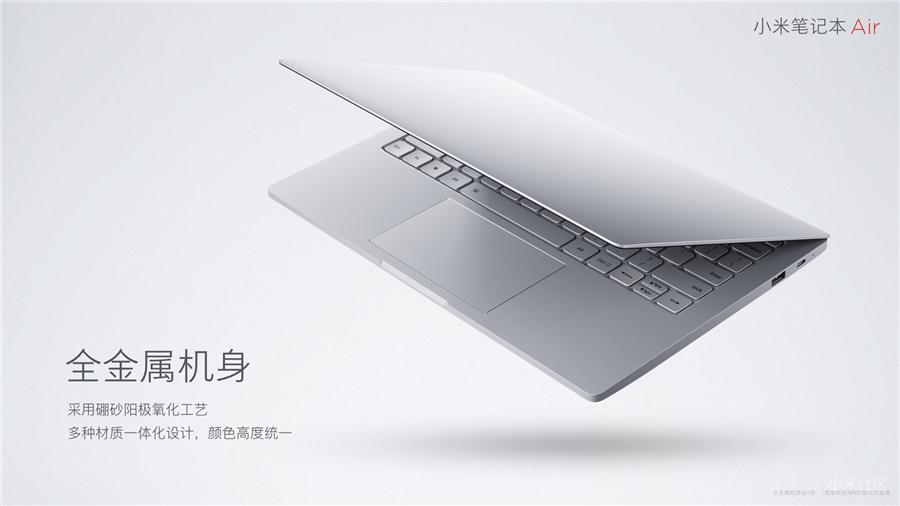 Xiaomi did retain the sleek design on this new version with the major difference being that this new version comes with 4G LTE capability and there is also a new processor on the 13.3-inch version. The Mi Notebook Air still doesn't feature the Mi logo on this version. Xiaomi also used the conference to announce that the original Mi Notebook Air has recorded a huge sales figure of 220,000 units in just three months.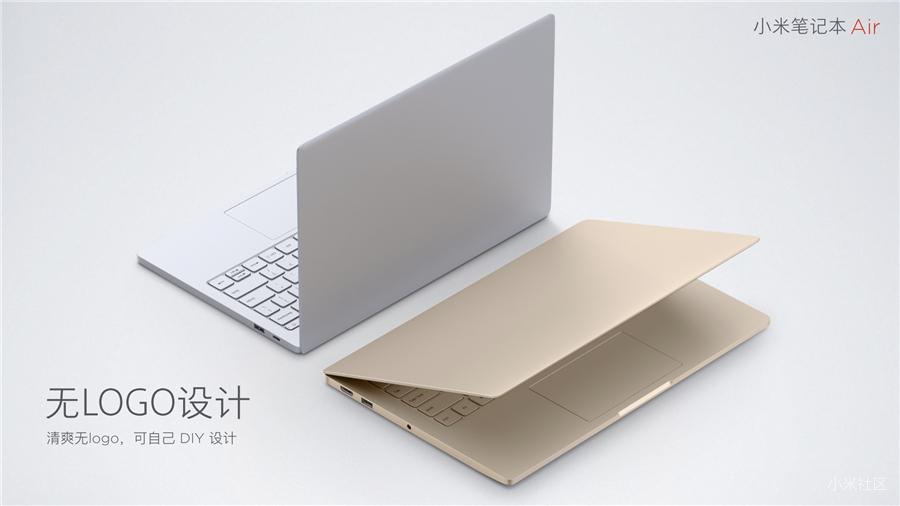 Hardware & Specification
The Xiaomi Mi Notebook Air 4G version also retains the two variation in sizes that Xiaomi unveiled the Mi Notebook Air with. One of the versions feature a 13.3-inch size and pack the new Intel Core i7 processor inside, while the second version is 12.5 inches in size. Both versions come with built-in China Mobile 4G capability without the need for a SIM card. This ensures the laptop is capable of delivering high-speed internet from anywhere within China where there is China Mobile network. China Mobile is also offering buyer free 48GB of internet data for one year.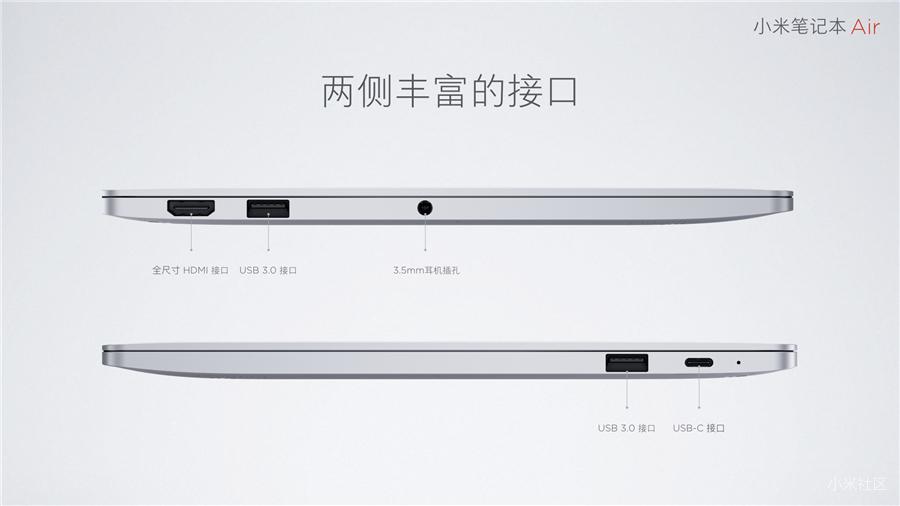 The 12.5-inch Xiaomi Mi Notebook Air 4G version has a thin all-metal body and aside the support for 4G network that it brings to the table, the version also packs a strong, long lasting battery touted to last up to 11.5 hours. The version is also equipped with an Intel Core M3 processor and equally has onboard, 4GB RAM as well as 128GB SATAT SSD hard drive which can be expanded. All other cool features like built-in custom AKG speakers, Dolby surround sound support etc are also featured.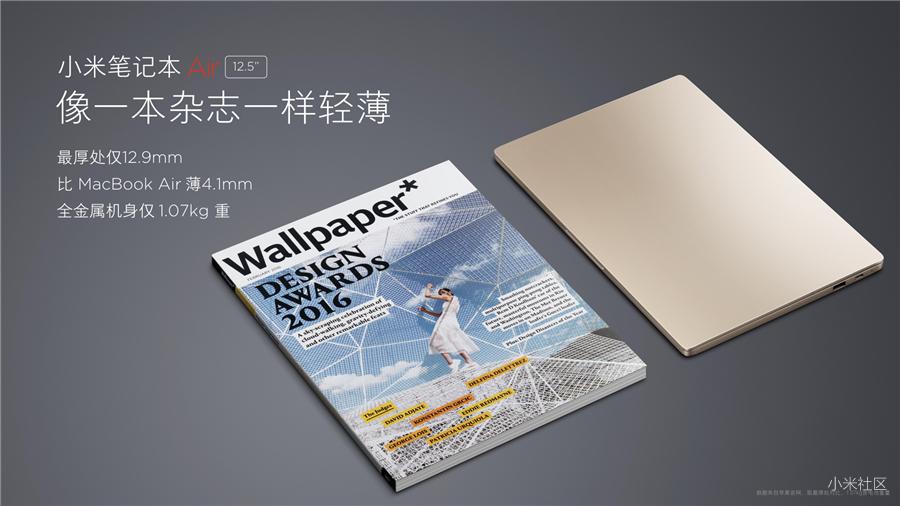 On the other hand, the 13.3-inch Mi Notebook Air 4G version comes with a more powerful Intel Core i7 processor clocked at 3.0GHz which is an upgrade from the initial version and is said to bring up to 10% improvement in performance. The processor is backed by a massive 8GB DDR4 memory and the laptop also features a 256GB PCIe SSD hard drive which can be expanded as well. On its part, the 13.3-inch version can last up to 9.5 hours of steady usage. It also pack custom AKG speakers.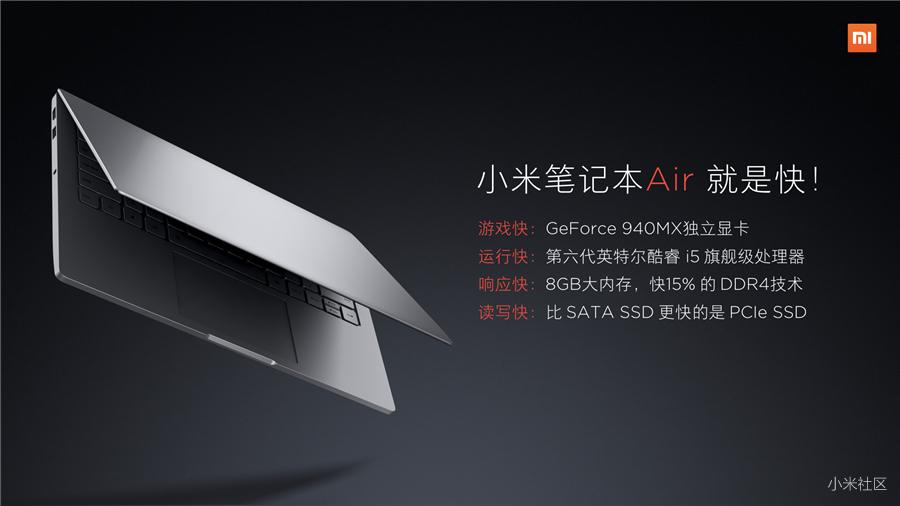 As stated earlier, buyers of the 4G-enabled Mi Notebook Air versions get up to 48GB of data free of charge yearly worth 1560 yuan and this is broken down as 4GB free data each month. Remember this is 4G connectivity so you are not likely to grow grey hair while waiting for webpages to load or for downloads to be completed. Xiaomi also touts that the 4G enabled Mi Notebook Air versions go as high up to 80Mbps in download speed. This is said to be faster than the 4G version of Apple's iPad Pro. Combine the notebook's processing prowess with the high-speed, wide coverage and wider bandwidth of China Mobile's network, you get a blazing fast download speed. Using the built-in 4G network also brings in an extra level of cyber security that public Wi-Fi can't offer and you don't need to buy a SIM card to use, it is all pre-installed inside the Notebook.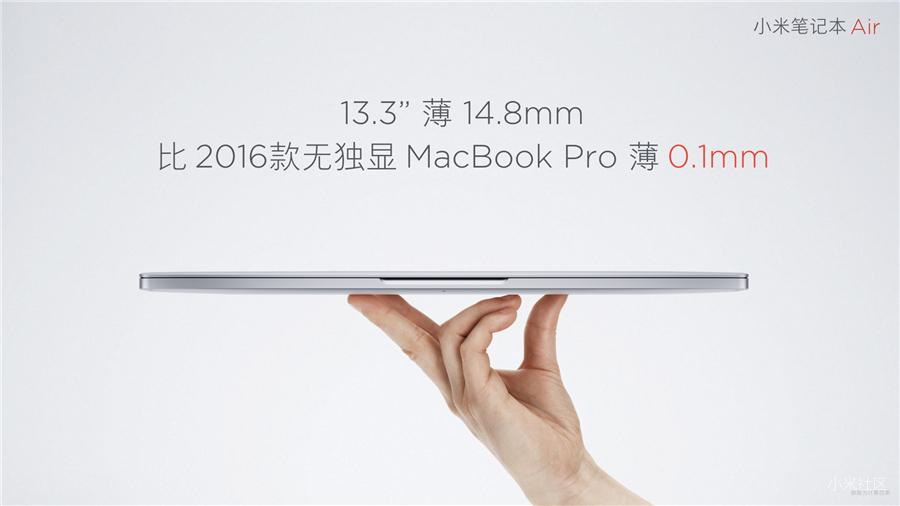 In addition, the Mi Notebook Air can be used to run Photoshop, CAD and other professional softwares. The Notebook also responds well to extreme gaming, including 3D games. Both versions comes with built-in NVIDIA GeForce 940MX graphic card which supports DirectX 12, CUDA, PhysX and Boost 2.0 game effects and has up to 1GB GDDR5 new memory standard.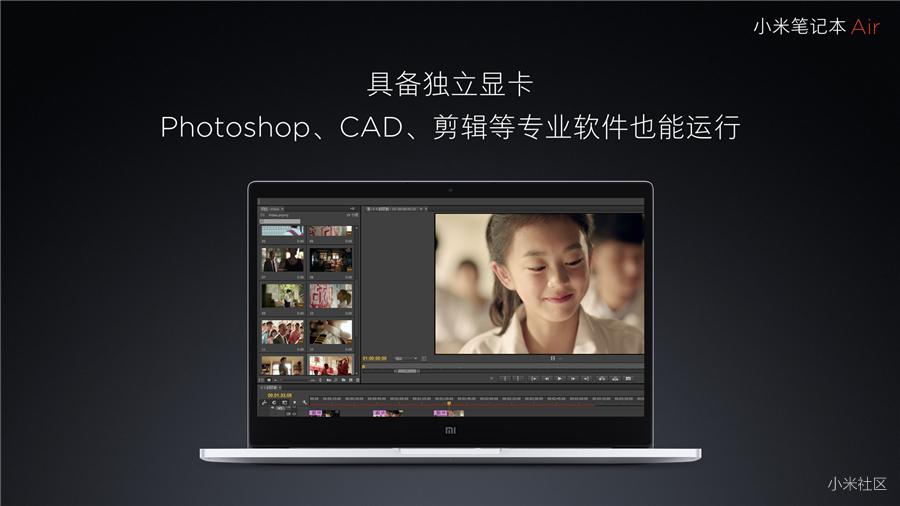 Pricing
As for the prices, the 12.5-inch Mi Notebook Air 4G version carries a price tag of 4,699 yuan ($676), while the bigger and more powerful 13.3-inch Notebook Air 4G version starts a 6,999 yuan ($1007).