Mobile Phone Prices In China Could Increase Next Year, Thanks To Dollar Fluctuations
One of the major shocker the financial sector got this year was the fluctuation in the price of the Chinese Yuan to the US Dollar. Both currencies had consistently traded at fairly stable price but the Chinese economy seems to have experienced some turbulence occasioned by mounting debt which sent the Renminbi (RMB) crashing in the face of the US Dollar. China's Foreign Exchange Trade Centre has already warned that the Yuan will soon exchange for 7 yuan to a dollar as it stands around 6.9435 yuan to 1 US dollar presently.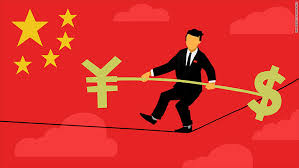 Accordingly, a rise in the exchange rate could lead to increase in prices of the parts used in smartphones and even though the effect won't be hard on those who ship overseas, the prospect doesn't look too good in the overall. While the phones are manufactured in China, parts such as the chip, camera, screen, memory  etc are imported from other countries and paid for in US dollars. A higher exchange rate means the manufacturers pay more for the parts than before. This has led the major phone manufacturers to warn that there might be an increase in phone prices next year.
Read More: Morgan Stanley: China's Smartphone Market Could Be Flooded With Excess Shipments
China's domestic manufacturers have been making efforts to shift the focus to high-end, lucrative market like the US and European market as well as India. This strategy can be seen as the only way out of this looming financial crisis.