Fitness bands are the best selling wearables, mainly because they are cheaper than a smartwatch and that they provide a lot of important details relevant to someone who wants to stay fit. Xiaomi's Mi Band and Mi Band 2 are definitely the two top smart bands that come to our mind when you think of cheap wearables, but there are other offerings in the market as well, and given their cheap price, it makes sense to buy one of these for those looking for an entry-level fitness tracker.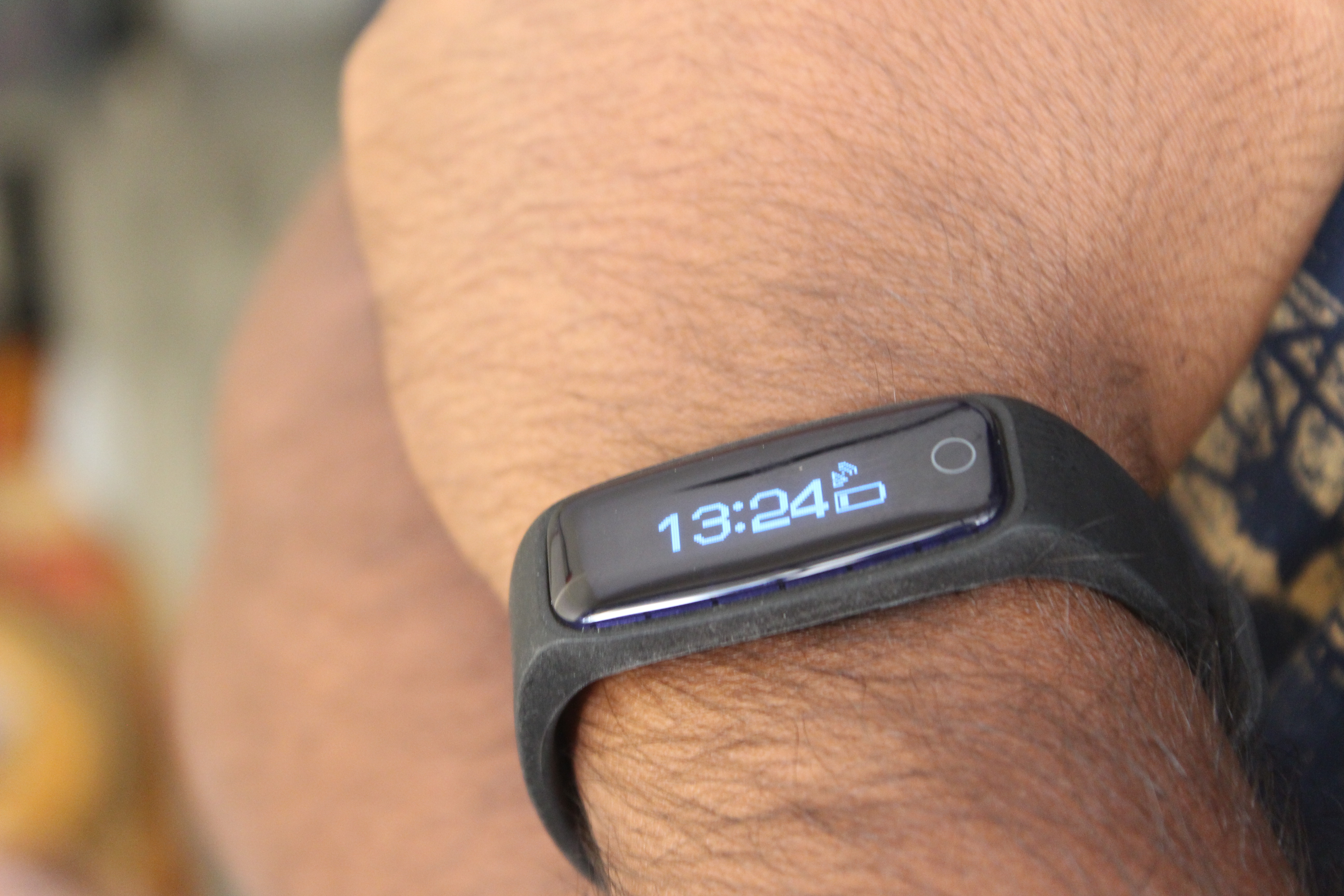 If your budget is under $20, you still have a couple of options and out of those, I believe, the Teclast H30 comes out as an attractive device. At present, the smartband is being sold on Gearbest for just $17 which is cheap, especially for the features that you get.
Of course, small time Chinese companies are known to claim big things when it comes to features, which is why many of us are quite unsure about these devices. Hence, I decided to take a look at the super cheap Teclast H30 fitness band, to see whether it works as good as the company claims. So, let's move on to the Teclast H30 review to find out if it's any good. Also, I know that we already have a great review by Linas of the same smartband, but if you want another look at the device, reading this review could help you out as the price has gone down since then.
Note that I have been using Xiaomi's Mi Band 2 for the past couple of months on a daily basis, so I can directly compare the two wearables to see where either of them comes out short.
DESIGN
Design wise, I have to say that the Teclast H30 looks better than the Xiaomi Mi Band 2. Now, note that I am a big fan of the Mi Band 2 fitness tracker and I use it everyday, but when compared to Xiaomi's wearable, the H30 looks much more stylish because of its curved form factor. It's bigger than the Mi Band 2 as well, which helps it stand out easily. Plus, the large display helps as the characters are big and easily to read.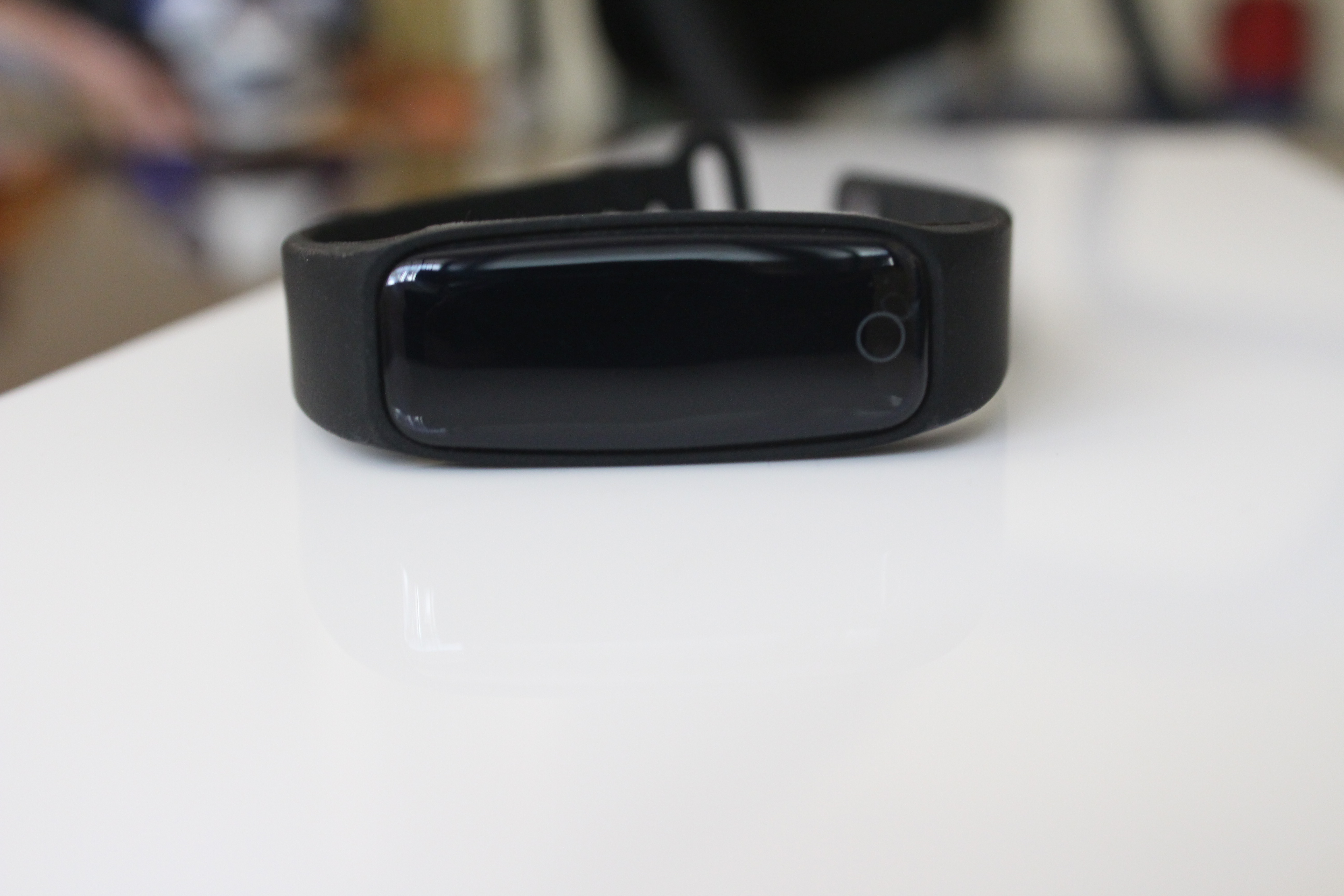 The overall design is simple, with one capacitive button on top to reveal different fitness data. At the back, there's the heart rate sensor. The main module is detachable, unlike the Meizu Band and it's pretty easy to insert it into the strap.
The strap is pretty decent, and it sits firmly on your wrist. I didn't have any kind of skin irritation while wearing the band. Also, I personally like the metal lock at the end of the strap, especially because of the Teclast logo that's etched into it. There are two pins for locking the band tightly to your wrist.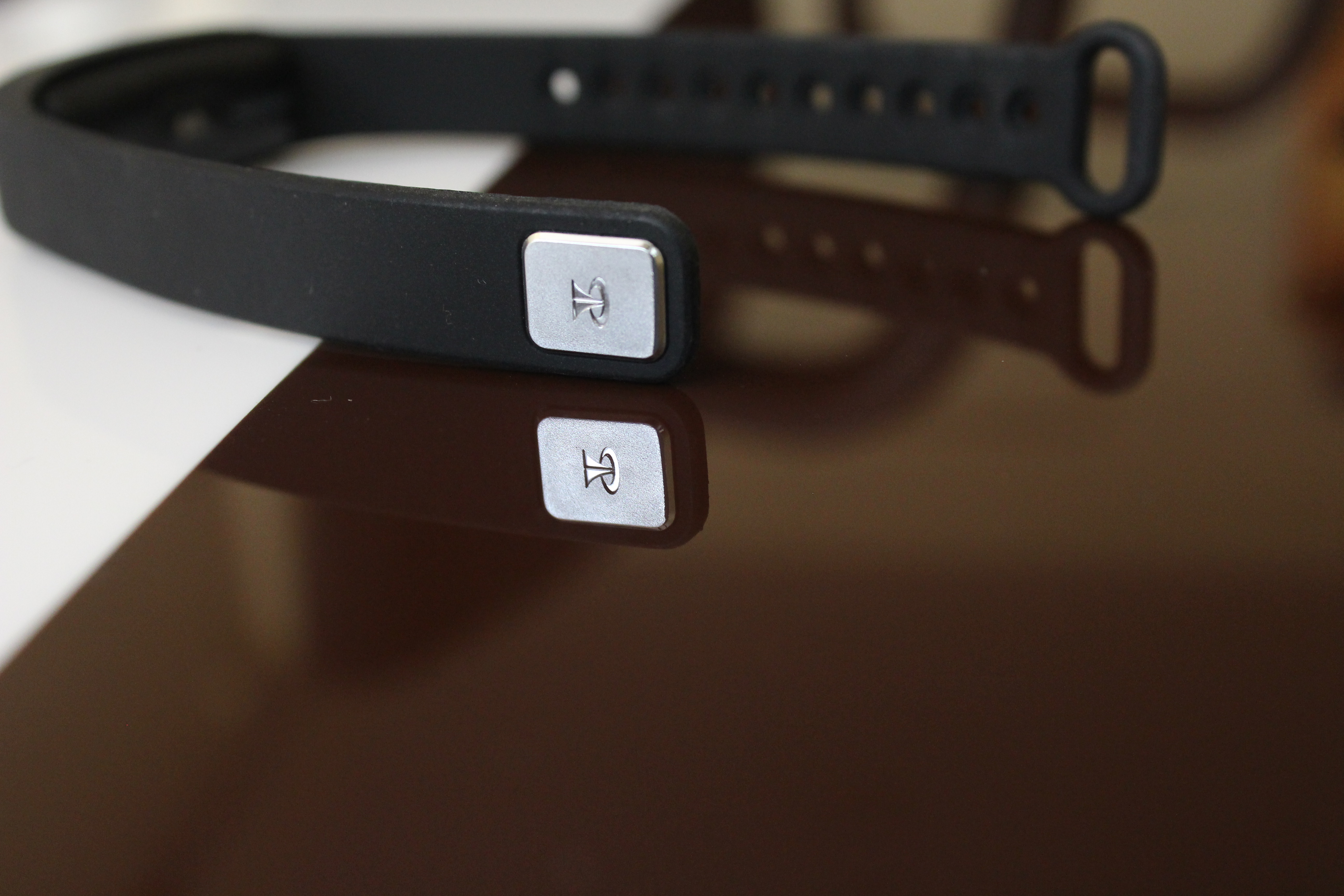 What I like about the Teclast H30 is that it comes with a standard MicroUSB port on the module itself. So, you never have to carry a separate cable for charging your band. Just connect to any standard Android charger and you are good to go.
DISPLAY
The display on the Teclast H30 is larger than traditional fitness bands. It's a 0.86 inches OLED screen with 96 x 32 resolution. Because of its large screen, everything on the display looks quite big. It's good for those who have a hard time reading small letters. Plus, unlike the Mi Band 2, the Teclast H30 comes with support for full English characters. On the other hand, the Mi Band 2 has limited character support, and only recently did the company release an update to add new characters which at present is limited to Chinese. So, that's a plus for the Teclast Band.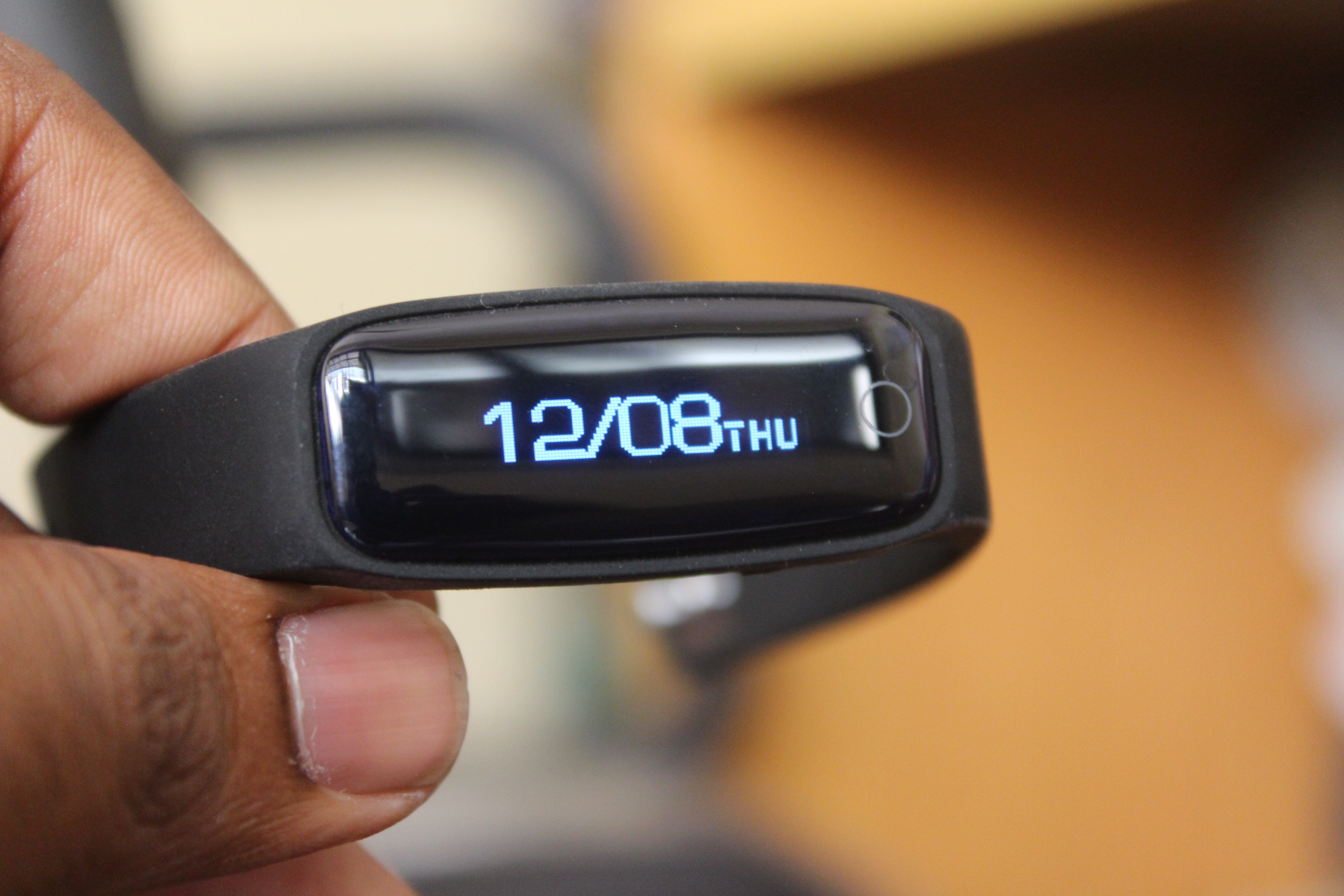 Note that everything displayed on the band comes in Blue color. I would have personally liked the symbols and characters to be sharper, but to be honest, everything still looks quite good.
Indoor visibility is great and the blue characters are clearly visible all the time. However, if you are stepping out when the sun is shining super bright, it becomes quite hard to see what's on the screen. You will have to look really hard in such cases to see the data on the screen. But in all other cases, the brightness is good.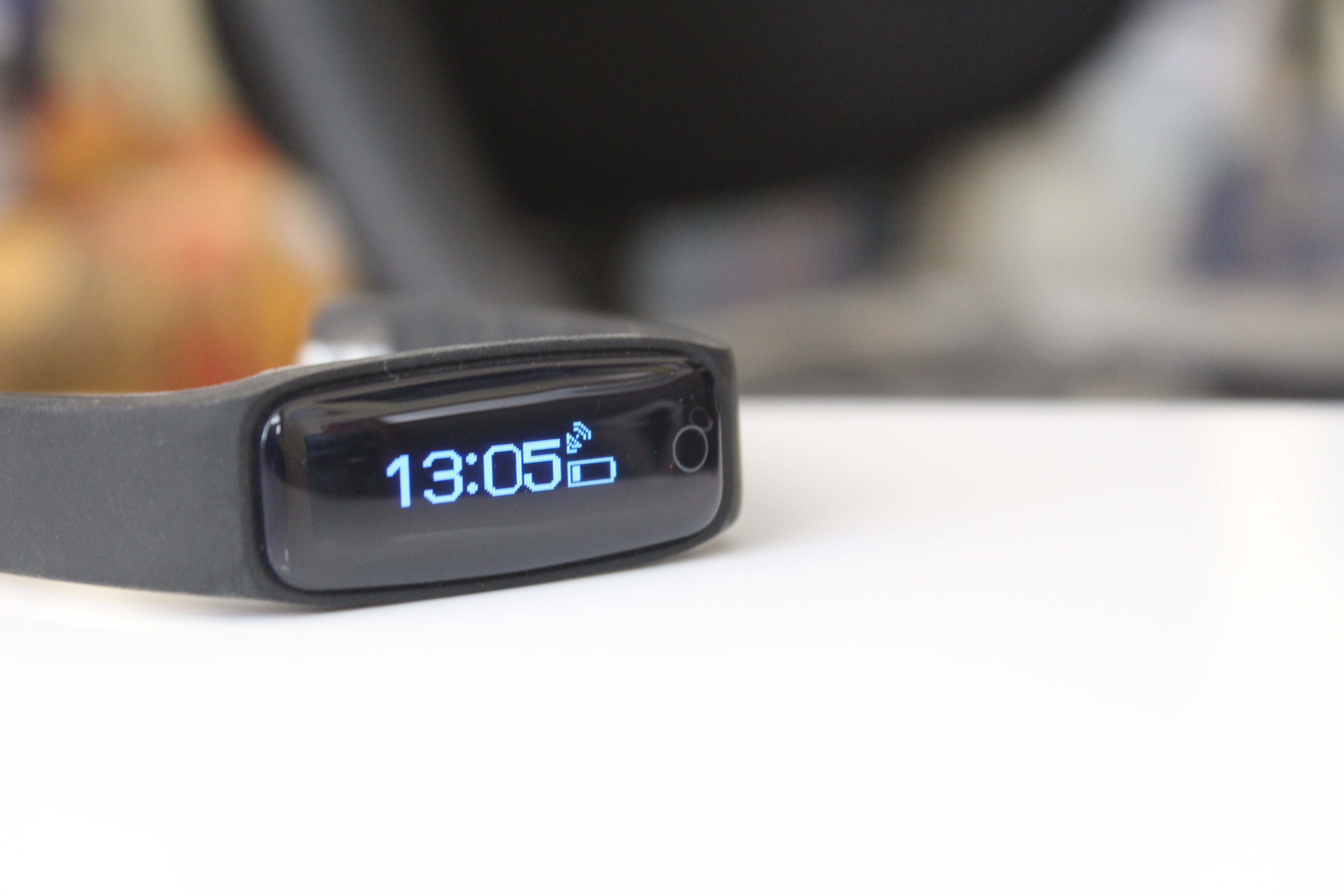 The data on the screen is displayed horizontally. For a fitness band, that's not the ideal layout, mainly because you naturally look at the band vertically (as the band comes up vertically when you lift your wrist). To be honest, I wasn't happy with this layout at first but after a day, I got used to it. And I feel, most users would feel the same.
HARDWARE
General
Bluetooth version: Bluetooth 4.0
Language: English,Simplified Chinese
Screen type: OLED
Operating mode: Touch Screen
Compatible OS: Android,IOS
Compatability: Android 4.3 / iOS 7.0 and Above System
People: Female table,Male table
Available color: Black
Battery
Type of battery: Li-polymer Battery
Battery Capacty: 55mAh
Standby time: About 30 Days
Special Features
Functions: Alarm Clock,Avoid phone loss,Call reminder,Calories burned measuring,Camera remote control,Distance recording,Find your phone,Measurement of heart rate,Notification of app,Pedometer,Sedentary reminder,Sleep management,SMS Reminding,Steps counting,Time
Notification type: Facebook,Wechat,WhatsApp
Alert type: Vibration
Dial and Band
Shape of the dial: Rectangle
Case material: TPU
Band material: Silicone
Weight and Size
Dial size: 4.4 x 1.6 x 1.2 cm / 1.73 x 0.63 x 0.47 inches
Band size: 22.6 x 1.4 cm / 8.9 x 0.55 inches
Wearable length: 17 – 22 cm / 6.69 – 8.66 inches
Product weight: 0.017 kg
Package weight: 0.137 kg
Product size (L x W x H): 22.60 x 1.60 x 1.20 cm / 8.9 x 0.63 x 0.47 inches
Package size (L x W x H): 9.66 x 9.66 x 6.00 cm / 3.8 x 3.8 x 2.36 inches
Package Contents
Package Contents: 1 x Teclast H30 Smart Wristband, 1 x Charging Cable, 1 x Chinese-English User Manual
INTERFACE
Using the Teclast H30 is simple. There's a single capacitive button to browse through the data inside. Lighting up the display will first reveal the time panel. This also shows you the Bluetooth connection as well as the battery status. Click the button again and you get the date menu. Next, you'll get the step count number and after that, you have the number of calories burned during the day. After that, you have the distance traveled menu. Click the button again and you go to the sleep time tracker. The number on the screen is hours you slept last night. The next menu is for connecting your band to the smartphone via Bluetooth and after that, you have the software version. After all these options, you get to the heart rate panel. It takes a few seconds for the band to calculate your heart rate, but it works fine.
To be honest, it takes a while to get used to so many menus and if you want to get to an option near the end, like the heart rate monitor, you will have to go through all the options that lie before it.
COMPANION APP
So, there are two ways to downloading the companion app for the Teclast H30. You either scan the QR code for the Teclast Smart Bracelet app given on the user manual (it's in Eng as well as Chinese) or just head over to the iOS / Google Play store and download the TSports app. Both are fine, however, note that if you are scanning the QR code, you are forwarded to the Teclast website and you will have to enable 'install apps from third party sources' on your Android phone to install the app.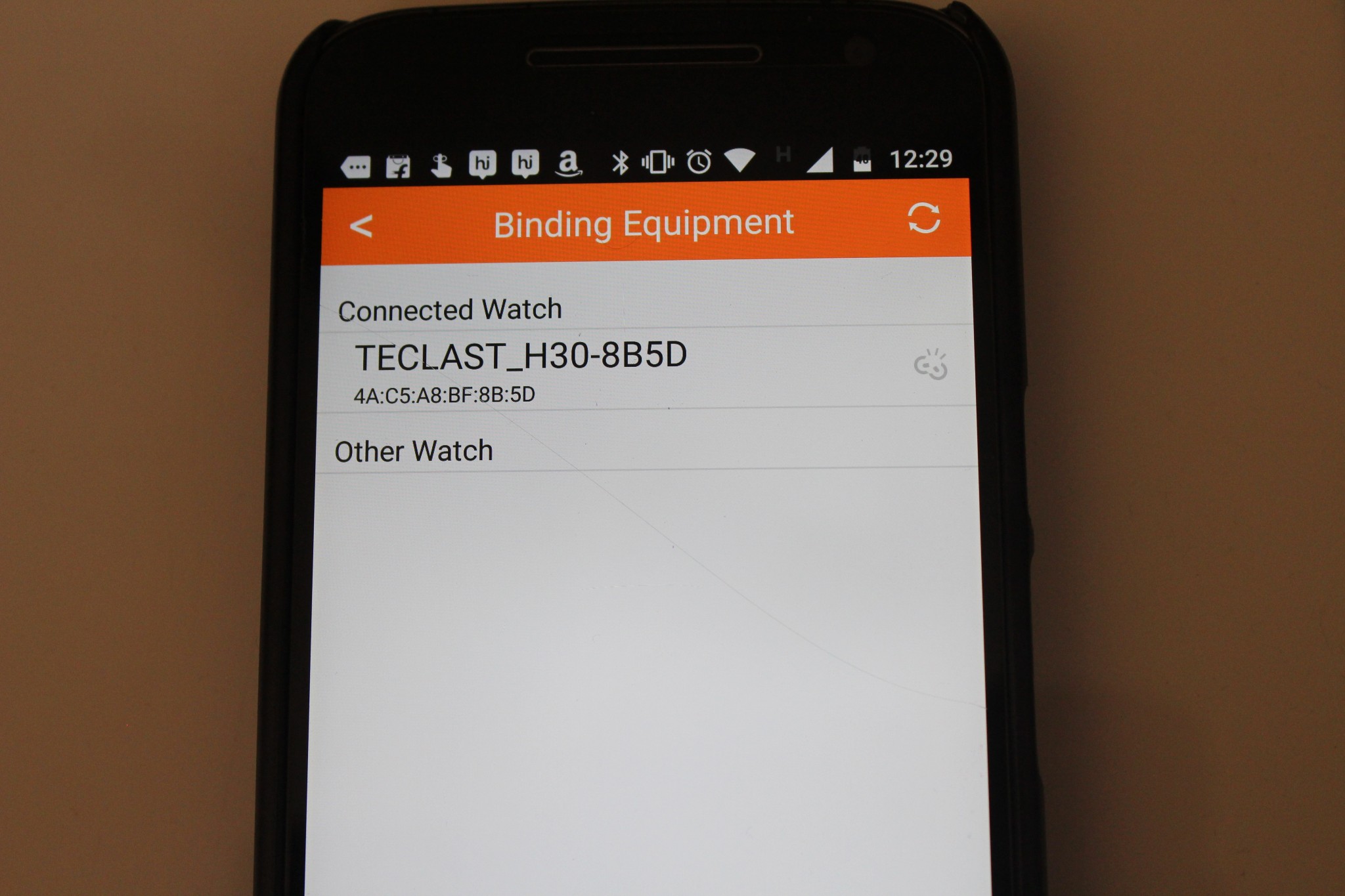 So, I would suggest just download the Tsports app from the Play store as it works well.
The Tsports companion app is pretty decent. I could quickly connect my band to the phone via Bluetooth and all the data is transferred to the app. Head first over to the settings menu and connect the band to your phone. I would advise, first take the requied time to make all the settings right in this menu. There are a lot of things to activate / deactive here, like target step count, max heartbeat, sedentary reminder, alarm, remote photo, and even the apps which can send you notifications directly on to the band. This is where the large display and full English character support really plays an important part, as you get real-time notifications of calls, whatsapp, and Skype right on your smartband screen.
There are a few advanced options as well, like time sync, software update, recovery etc. So, I feel, the app is pretty good when it comes to features. However, note that the app does not feature perfect English. There are some areas where the words used could have been better and I feel, the company has used literal translations for some options. But to be honest, it does not hinder the functionality of the app in any way, so there's no need to worry.
One thing to note is that the battery life is a bit affected with the app running in the background.
FITNESS TRACKING
For a $17 fitness band, the Teclast H30 does a very good job of fitness tracking. The pedometer seems to be decent and the step count wasn't too high when compared to the Mi Band 2. So, I would say it's good. If you would ask me whether the step count was perfect, I will say "Not Really", but if you ask me whether the step count is close to other notable bands in the market that cost much more, then my answer would be "Yes". I hope this gives you a good picture as to what to expect in terms of fitness tracking.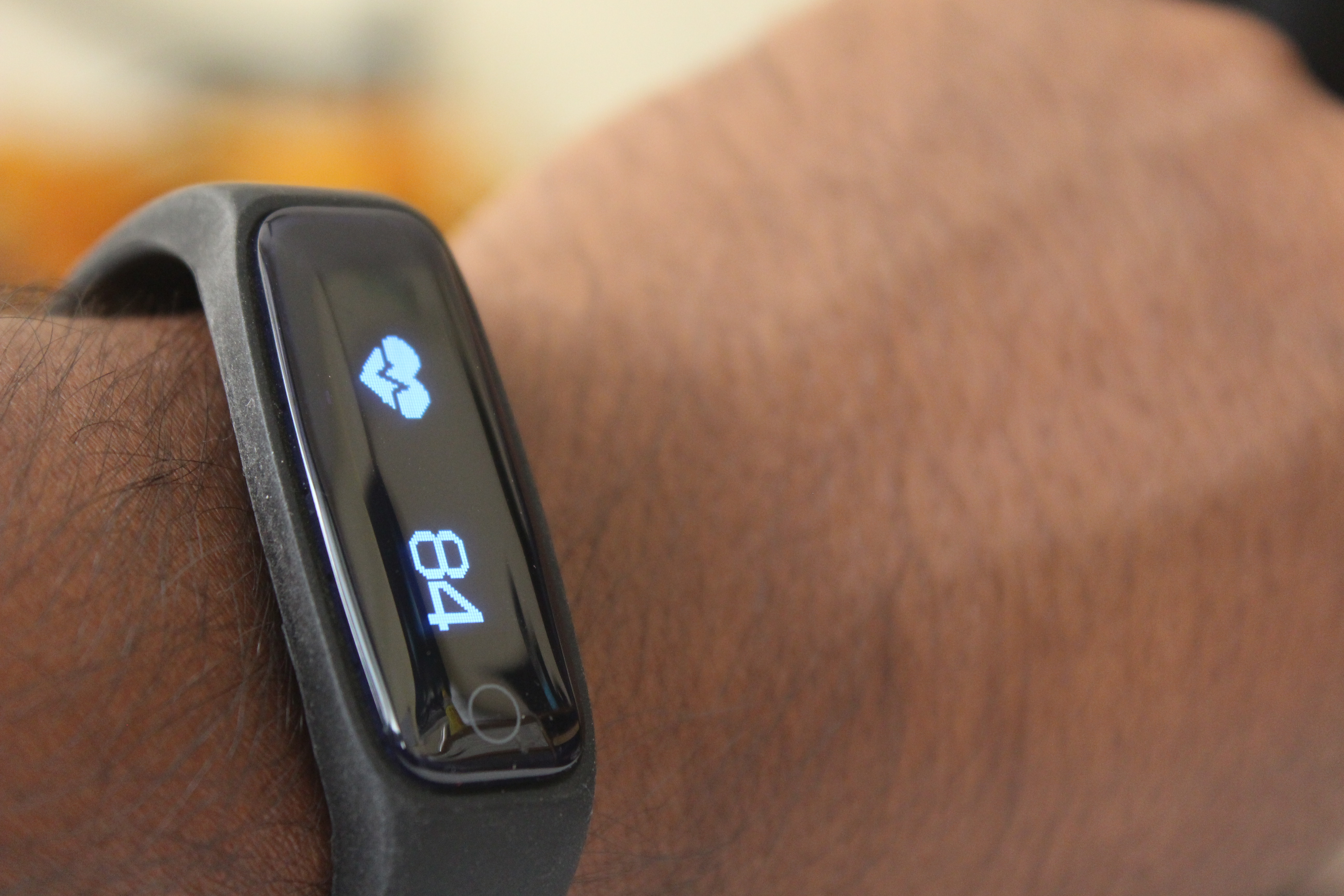 As for the heart rate sensor, it's just decent. It's definitely not without flaws, as there were one or two times when I was running on the treadmill and the heart rate shown was just 75, which was clearly not the case. However, when I tried it again, it showed me 100+ rate, so the sensor inside does work. Just don't expect it to be super accurate all the time.
BATTERY LIFE
The battery life of the Teclast H30 is satisfactory. You easily get more than a week on a single charge, which is pretty decent for a fitness tracker. I have no real complaints in this department, and I am sure most users would be happy with this battery life.
VERDICT
To be honest, I was a bit skeptical about the band at first, mainly because I am quite used to my Mi Band 2 and this one's a lot different from the Xiaomi Wearable. The horizontal character display actually takes a day or two to get used to and I would have liked the layout to be vertical, as it feels more natural to look at. Also, I feel the heart rate sensor could have been better. But apart from these two things, I have no major complaints with the H30.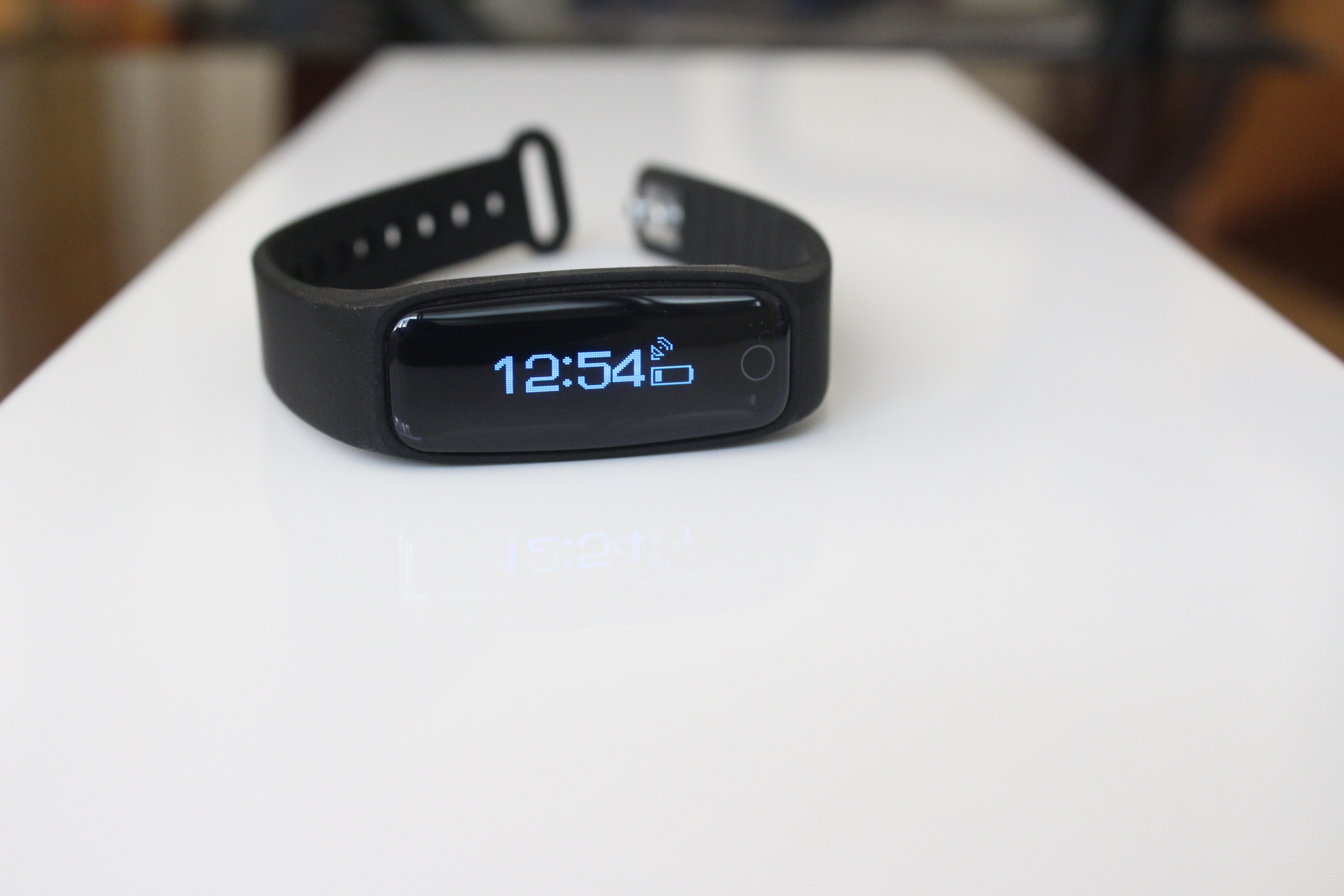 I like that it uses a standard MicroUSB port, IP67 certified, has a large display with full English Character support and it's super cheap. At $17 right now, you can't go wrong with the Teclast H30 as an entry-level fitness tracker.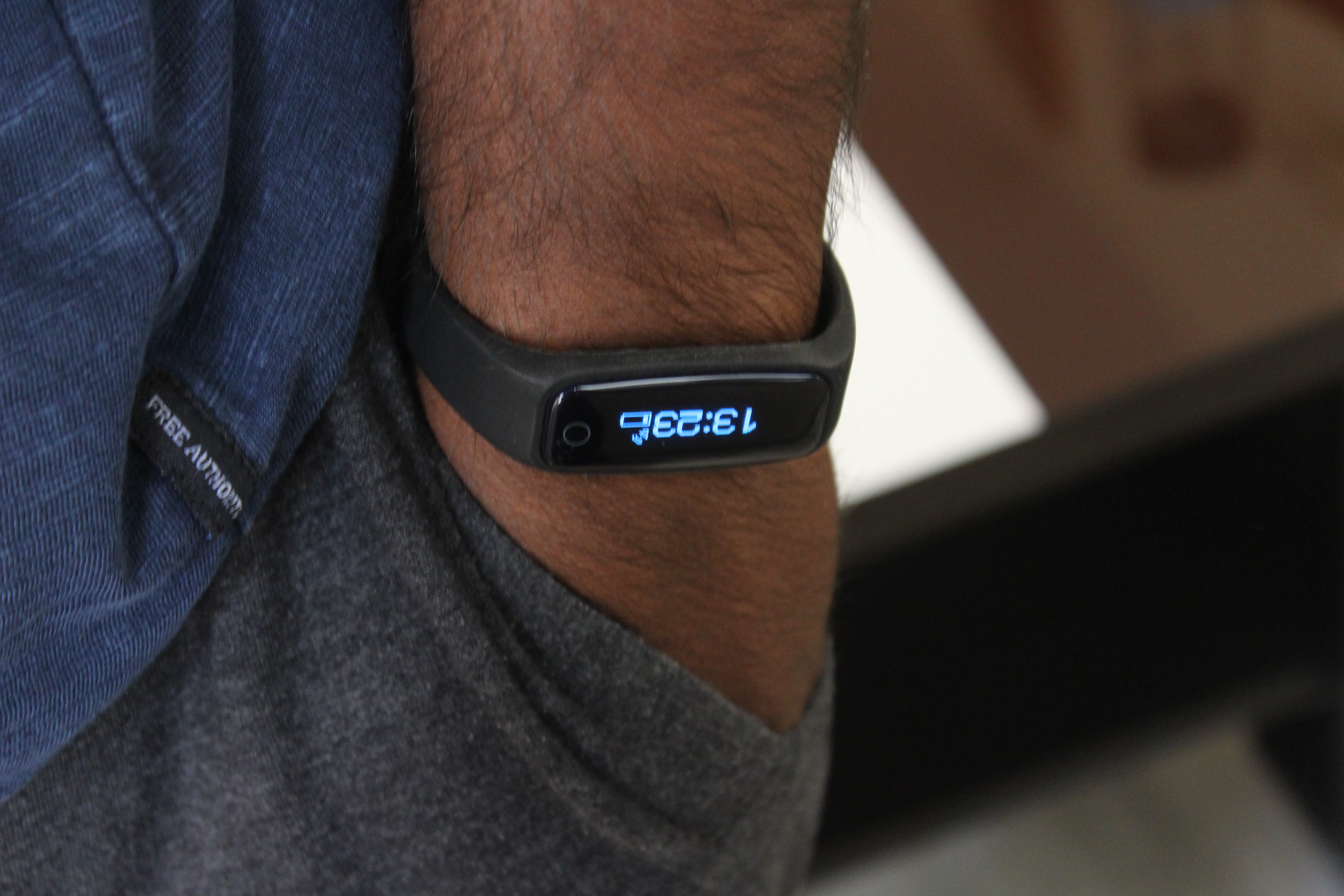 So who should buy the Teclast H30?
Want a super cheap smart fitness tracker
Want a cheap band which can show notifications as well
Don't care too much about the accuracy of the pedometer and heart rate
Looking for their first smart tracker
Who shouldn't buy the Teclast H30?
Heart rate's accuracy is super important
Willing to spend a lot more than $30 for a smart fitness tracker
Teclast H30 is one of the best cheap fitness wearables with a large display!