Xiaomi Unveils Portable Mi Car Air Purifier, Sales Start on Dec. 27 at ¥449 ($64)
Xiaomi has officially unveiled its latest smart gadget via its Mijia brand and it is the Mi Car air purifier that the company teased last week as launching soon. Xiaomi seems to have been buoyed by an image which made the rounds on Weibo last week of a man using the Mi home air purifier on an high-speed train while on transit. It is also possible the company had been working on the portable car air purifier before the viral picture emerge.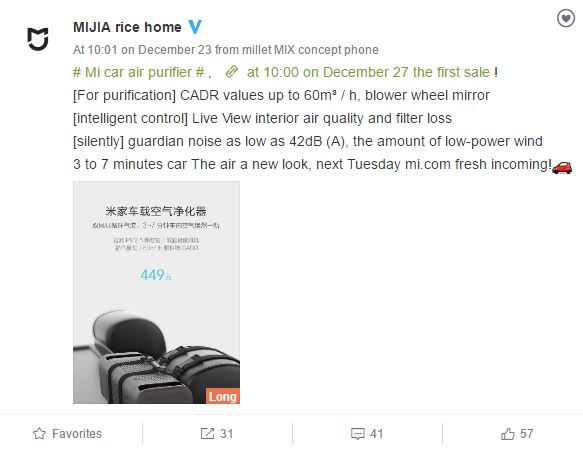 Xiaomi didn't need to unveil the smart gadget in a special ceremony but just like other of its Mijia products, it was announced via the Mijia weibo page. The Mi Car air purifier uses the same rectangular shape as other Xiaomi Air Purifiers but there is also a leader strap on the body of the car air purifier with which it is attached firmly inside the car to the head rest.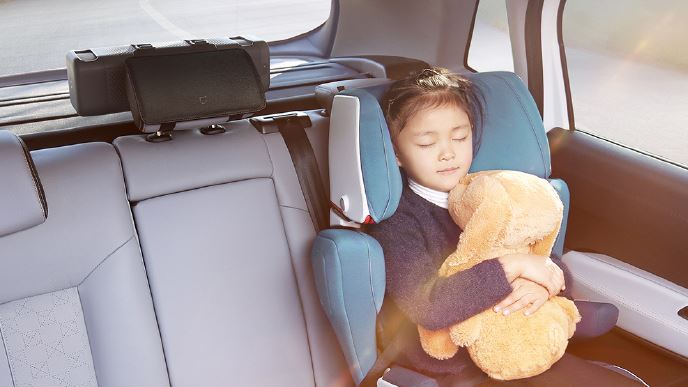 The Mi Car air purifier also comes with less noise while it is working and has a smaller Clean Air Delivery Rate (CADR) value of 60m3/h when compared to the Mi Air Purifier Pro with a CADR value of 500m3/h. When it is taken into consideration that this is just for use inside a car with a smaller area, then the CADR value is just adequate to provide clean and fresh air inside the car. It is even touted to filter out impurities and make the air inside the car clean in just 3 minutes.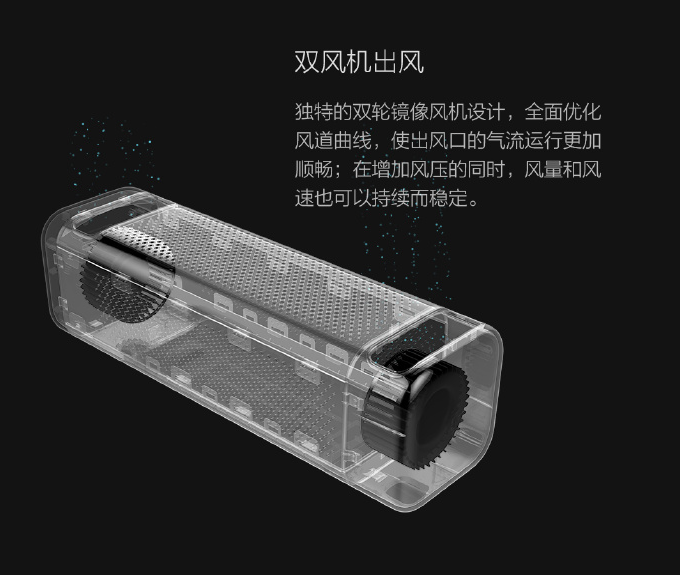 Although the latest and Xiaomi's first car air purifier does not come with an OLED display like the Mi Air Purifier Pro, it comes as a smart gadget in that you can check the air quality and other relevant information via the Mi App on smartphones.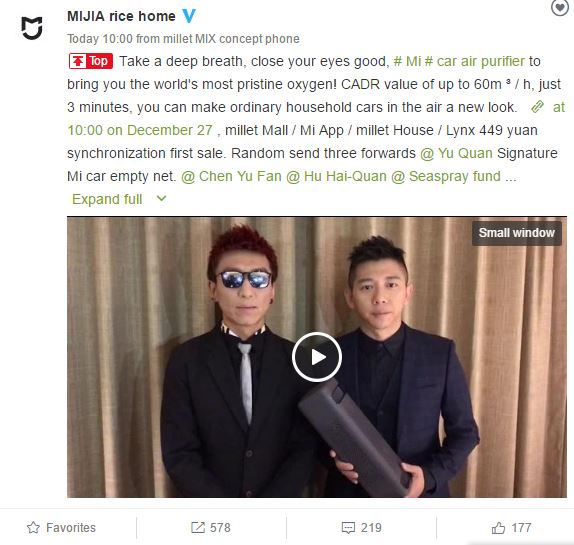 Read More: Xiaomi Mijia Sub-brands Post Amazing Sales Figures
Xiaomi has pegged a very generous price tag of 449 yuan (around $64) on the Mi car air purifier and it would officially go on its first sale on December 27 at 10.00am on Mi home, Lynx, Mi store.