Meizu & Qualcomm Finally Settle Their Issues, Sign Patent Licensing Agreement
The lingering dispute between Meizu and Qualcomm which had led to Meizu smartphones not featuring Qualcomm SoCs may have finally been put to rest. Qualcomm today announced that it has signed a patent license agreement with Meizu which grants Meizu the worldwide license to develop, manufacture and sell smartphones with CDMA2000, WCDMA, 4G LTE (including "triple mode"GSM / TD-SCDMA / LTE-TDD) terminals.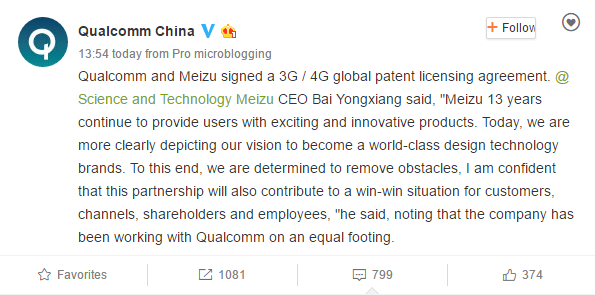 Qualcomm recently signed the same agreement days back with fellow Chinese company Gionee and earlier in August, the company put pen to paper with Vivo under similar terms. Under this term, Meizu will pay royalties to Qualcomm for use of these bands on their smartphones.
The new agreement, according to Qualcomm's statement, addresses all patent disputes between Qualcomm and Meizu in China, Germany, France and the United States. It would be recalled that Qualcomm had dragged Meizu to court in Europe and the US over patent infringement, but both parties have agreed to take appropriate steps to terminate or withdraw the patent infringement action and related patent invalidity or other related litigation.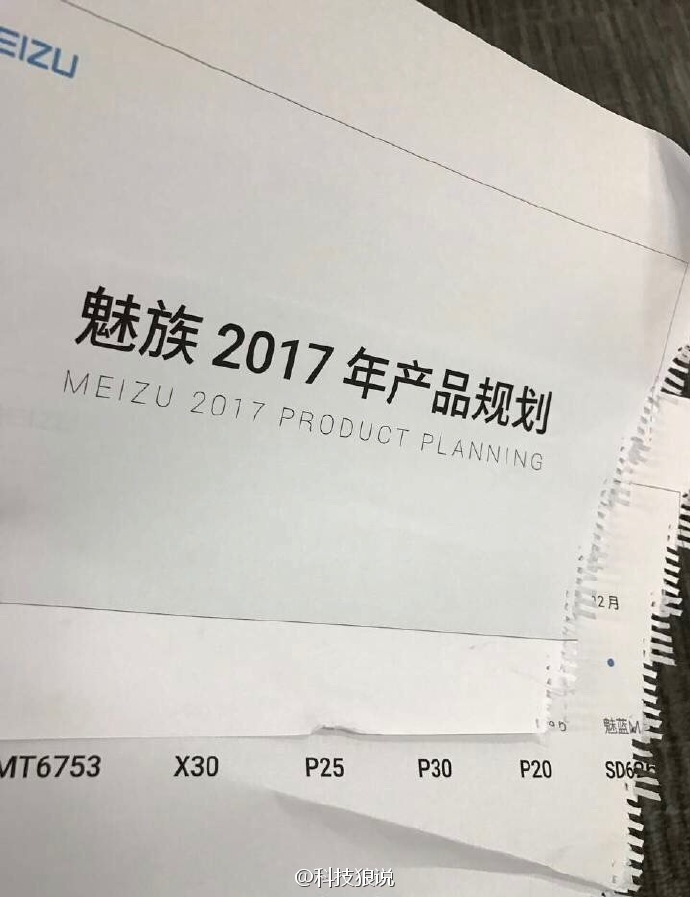 Related: Meizu 2017 Product Lineup, SoC & Schedule Leaked, Snapdragon Chip Listed
Coincidentally, a leaked product lineup plan for Meizu in 2017 had included a Meizu M device said to get a December 2017 launch date and coming with a Qualcomm Snapdragon 626 chip onboard. Turns out the leaked document was indeed correct. In addition, Meizu has confirmed it would use Qualcomm processor at the end of 2017 but the company failed to mention the name or details of the smartphone that would pack the Qualcomm SoC. The year 2017 is sure looking to be a year of great surprises and expectations on the smartphone industry.