Intel Compute Card Can Prevent Smart Devices From Becoming Obsolete
by Anvinraj Valiyathara Jan 5, 2017 8:27 pm1
Intel has announced a new gadget called Compute Card at the CES (Consumer Electronics Show) 2017. It is a wonderful device that can prevent appliances from becoming obsolete.
These days there are numerous appliances that come with computing features such as smart TVs and refrigerators. Since technology is always evolving, smart devices tend to go obsolete as newer devices are unveiled.
For instance, a smart TV purchased may become obsolete after a year or two. Moreover, there is no easy way to upgrade such electronic devices. To get a faster TV or to add newer features, users need to invest money in buying a whole new one. Here is where the Intel Compute Card comes into play that saves electronic devices from going obsolete.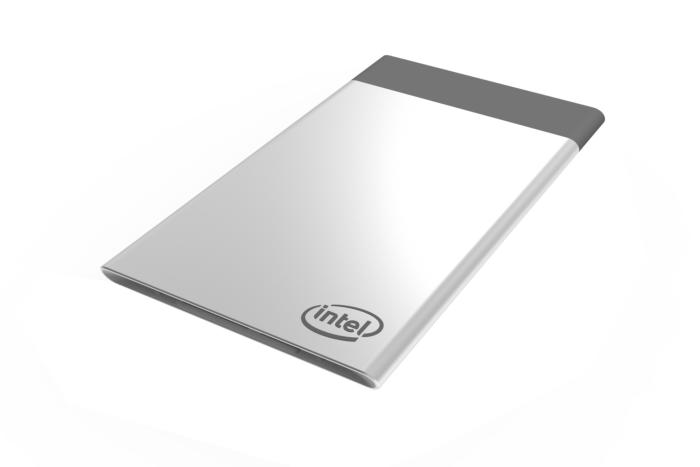 Related: Intel Kaby Lake Processors Officially Unveiled for Desktop, Performance Laptops
The Intel Compute Card is a credit card sized device that can be easily added to a smart device to upgrade it. The Intel Compute Card is equipped with a motherboard, RAM, storage, Wi-Fi connectivity with flexible I/O options and the 7th generation Intel Kaby Lake processor. Its thickness is only 5 mm.
A smart device that has a slot for Intel Compute Card can be upgraded instantly. It is like a smart card that will only work when it is plugged into a slot of a bigger device. At present, the device is not meant for upgrading PCs. However, it can be used on wide range of devices like refrigerators, smart TVs, CCTV cameras, smart kiosks and IoT gateways.
According to Intel's press release, "Device makers simply design a standard Intel Compute Card slot into their device and then utilize the best Intel Compute Card for their performance and price needs. This reduces the time and resources needed to design and validate the compute block and helps speed up innovation to bring the power of intelligence into an ever wider range of devices.'
Intel has confirmed that it is working with leading global companies like Dell, HP, Lenovo and Sharp to take advantage of the upgradeability offered by Intel Compute Card. It will be available for purchase with a range of processor variants by mid-2017.