Intel Kaby Lake Processors Officially Unveiled for Desktop, Performance Laptops
by Anvinraj Valiyathara Jan 3, 2017 10:00 pm0
Few months ago, Intel had unveiled its seventh-generation processors for ultra-portable devices. Now, the company has announced seventh-generation processor codenamed as Kaby Lake for desktop and performance laptops.
The new processors from Intel for ultraportable belongs to the U series. The new CPUs meant for ultra-thin devices are from the Y series. The chip giant has now unveiled H-series seventh-generation processor for performance laptops and mobile workstations.  The S-series processors have been announced to run on traditional desktops.
According to Intel, the S-series i7-7700K processor performs 25 percent faster than the older i7-4770k that was launched in second quarter of 2013.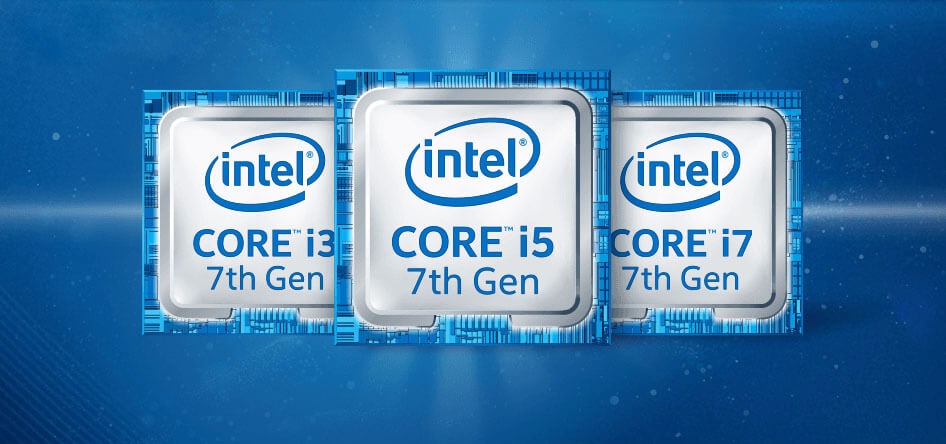 Also, it can be used to make, share and stitch 4K resolution 360-degree videos 35 percent quicker than i7-4770k. When compared to fifth and sixth generation processors, the newer processor offers a slightly better performance.
The S-series i7-7700k processor can deliver a base clock speed of 4.2 GHz and maximum speeds of up to 4.5 GHz. It includes quad cores and eight threads. In comparison to it, the i7-6700k processor that was launched in Q3 2015 delivers clocking speeds of 4.0 to 4.2 GHz. The i7-7700k is packed with Intel HD 630 graphics.
Related: Lenovo Miix 520 2-in-1 Device Leaks Out Featuring Intel Kaby Lake CPU
The H-series processors have been produced for powerful laptops that can replace desktops. With support Nvidia 10-series GPU and Pola76ris GPU from AMD, the H-series can work well for heavy games.
The H-series processor is 20 percent quicker than fourth-generation i7-4700HQ. The handling prowess for 4K resolution 360-degree videos is also 65 percent faster.
Intel has announced an unlocked Core i3-7350k processor that can be used to power budget systems. It is a four-thread dual-core processor that can deliver processing speeds of up to 4.2 GHz. By overclocking, it can produce faster performance.
All the new Intel Kaby Lake processors can support up to 24 PCI Express 3.0 chipset lanes as well as up to 10 USB 3.0 ports.  The claims made by Intel suggests that the Kaby Lake processor will support 4K videos efficiently, but there is no confirmation on whether the chipset built with 14nmm process can offer better battery performance.