Xiaomi Mi Mix Pearl White Edition In Pictures: Premium & Elegant
The Xiaomi Mi Mix Pearl White Edition was officially unveiled by Xiaomi today in its maiden conference at CES 2017. The Pearl White edition of its barrier-breaking flagship concept phone takes the centre stage as the first product that the company announced during the presentation  which also saw the launch of several other innovative products.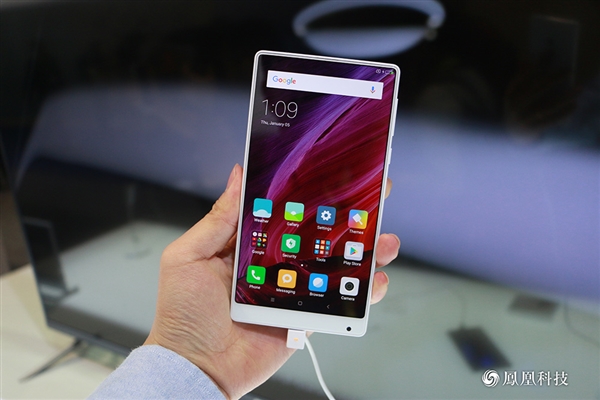 The Mi Mix Pear white edition had been popping in and out of leaked images over the past few months and recently, the company conducted a quick poll to find out which of the color variant was more preferred and indeed the white version came top. It is better understood why many persons would want to go for the Pearl White Edition of the Mi Mix, taking a look at these hands-on images / pictures of the concept device.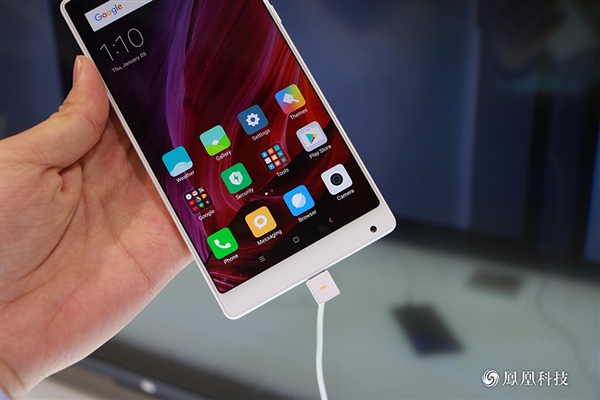 Certainly, the design remains the same as on the black colored version but it is not known if the body of this latest edition is made out of Ceramic as well. Sure we wouldn't mind having an all metal smartphone, as long as it is readily available for purchase. In case you are not aware, the ceramic glass body is fingered for the slow production of the Mi Mix, leading to a huge scarcity of the device.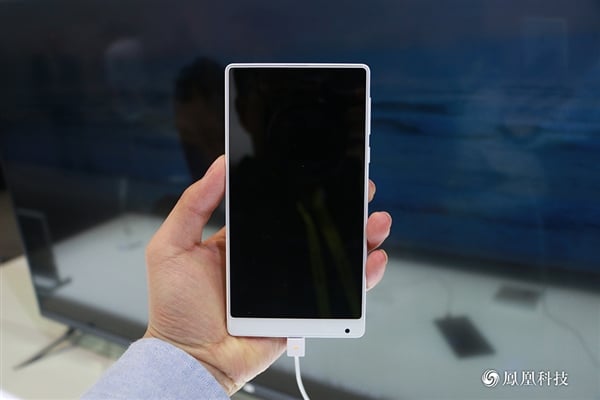 A launch at CES 2017 means Xiaomi is set to sell the device globally and it would be good to see this go on sale. Perhaps, the Xiaomi Mi Mix Pearl White Edition is just the right spring board to help propel Xiaomi on the international scene. The company also has a great lineup of unique products that could supplement the Mi Mix. Unfortunately Xiaomi was mute about the international availability of the device.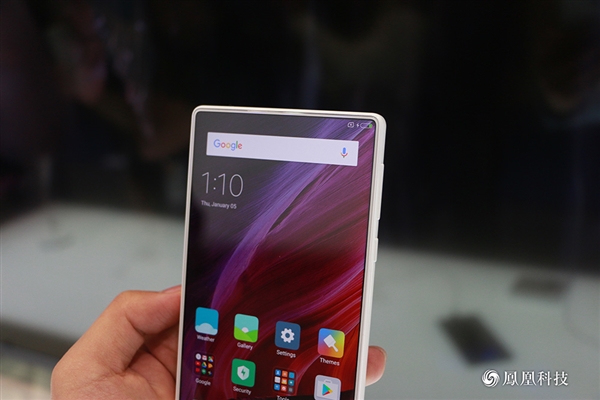 Read More: Xiaomi Mi MIX Screen and Camera Details Revealed
For the avoidance of doubt, the specification didn't change, this version still features same 6.4-inch FHD display, Snapdragon 821 chip, 4GB/6GB RAM, 128GB / 256GB storage, a 16MP rear camera with EIS that shoots 4K videos, and a rear-mounted fingerprint scanner. There is also a HD audio processor and a 4400mAh battery. Check out more pictures of the sleek and elegant MI Mix in white from down below.