Financially Troubled LeEco Gets a Lifeline, Receives $2.18 Billion Funding
Chinese smartphone maker cum internet giant LeEco may have just gotten a much needed lifeline which could save the company from practically hitting an iceberg in the troubled waters it is sailing currently. The lifeline comes in the form of a new round of investment from Chinese property developing firm Sunac China Holdings, estimated to be worth 15.04 billion yuan ($2.18 billion USD).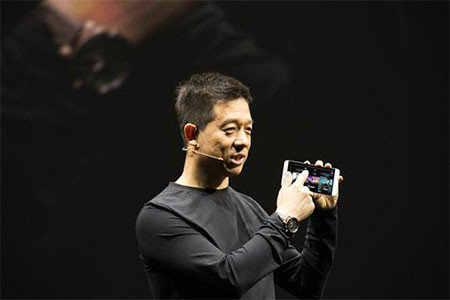 LeEco's CEO Jia Yueting had last year hinted that the company was facing some challenges financially, occasioned by the rapid pace with which the company tried to expand, both on the domestic plane and internationally. There were signs also that the company did drop some of its staffs and just last December, it was almost prevented from showing EPL matches live by the right holder after defaulting in its payment schedule. This latest financial lease of life comes in form of series of investments spread across LeEco's numerous holdings.
Sunac Real Estate announced that it plans to invest 6.04 billion yuan in LeEco's Leshi Internet Information and Technology Corp Beijing by acquiring an 8.61 percent stake. The investor also plans to invest 1.05 billion yuan in LeEco's film production company, Leshi Pictures, by acquiring a 15 percent stake, and pay another 7.95 billion yuan ($1.15 billion) for a 33.5 percent stake in Leshi Internet's subsidiary Leshi Zhixin, known for its smart Internet TVs. The real estate company also hopes to collaborate with LeEco in areas such as intelligent hardware, real estate, and smart homes. It also pointed at industrial real estate as an area for greater cooperation between both companies.
Read More: Sign of a Major Layoff as Image of LeEco Employees Queuing Up Surfaces Online
This, no doubt, will offer LeEco some breathe of fresh air as the funds will likely help solve some of its financial difficulties. The investment will be of benefit to us all, because now the company can concentrate in developing innovative products such as smartphones, film services, sports, and its driverless electric vehicles.
(source)