OnePlus 3T Night Shooting Photo Exhibition Organized by Qualcomm China Reveals Amazing Pictures
Chinese innovative startup OnePlus launched a faster and more capable variant of its OnePlus 3 flagship dubbed OnePlus 3T two months ago. The OnePlus 3T comes with a faster processor as well as a more capable front-facing camera. Meanwhile, the rear camera is the same 16MP sensor with OIS, EIS, and 4K video output as found on the OnePlus except the EIS which is a new addition. That camera has now been put to test in a recent photo shoot organized by Qualcomm in China. The Photo shoot captures various scenery at night and really, the output is just amazing.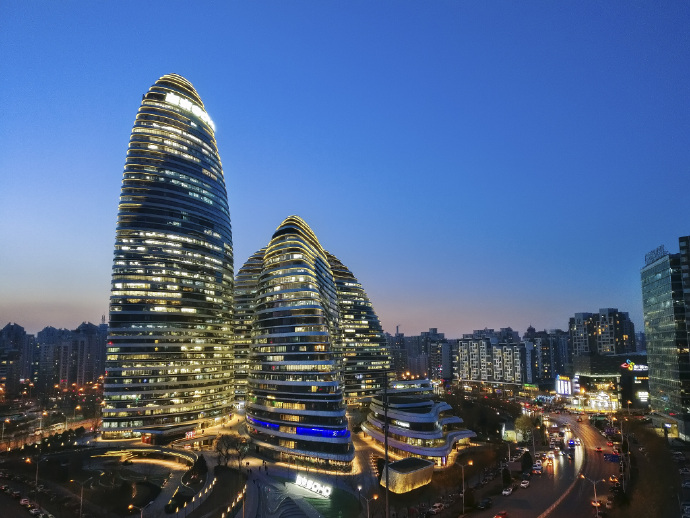 The device features a Snapdragon 821 chipset which is said to be 10% faster than the Snapdragon 820 chipset on the OnePlus 3. No doubt, the more powerful chipset would give the OnePlus 3T a more efficient camera even though it features the same rear camera sensor. Apart from the sensor, the device is also revealed to feature a Qualcomm Spectra image signal processor (ISP) which co-ordinates stuff like autofocus, exposure, and white balance for the camera. This is perhaps, the main feature the photo shoot is meant to project.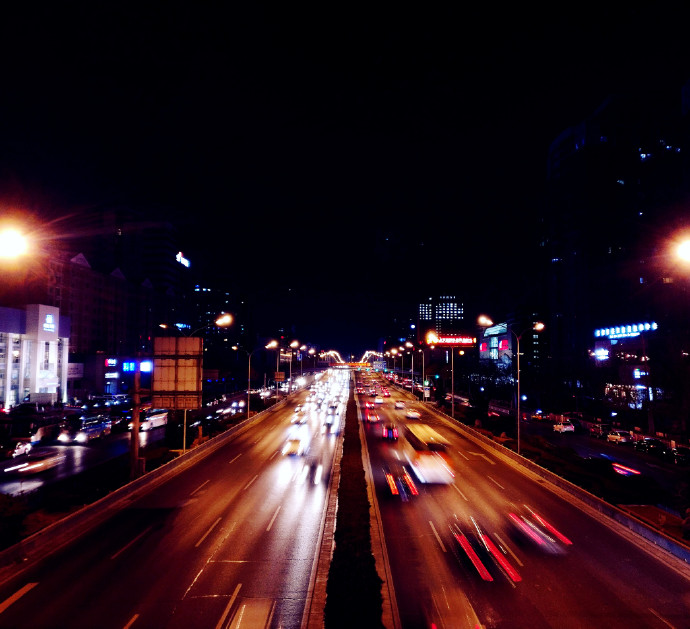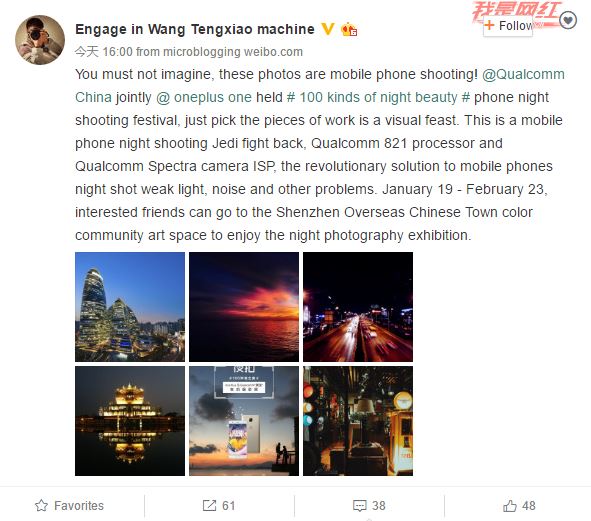 Read More: OnePlus 3T Unboxing In A Fighter Jet (Video)
Interestingly, the images were captured at night and despite that, they still come clean, without any image noise.The images are crisp clear and quite stunning for images shot by a smartphone. For those who still want to see more shots of the Oneplus 3T's camera, the images will be on exhibition between January 19 and February 27 at a photography exhibition event in China. Meanwhile, you can check out more stunning shots from the shutter of OnePlus 3T's camera from down below.
(source)