Did Nokia kind of confirm a Snapdragon 835 Flagship in the works?
Nokia China seems to have confirmed via its official Weibo page that a Snapdragon 835-powered flagship is in the works. The company was responding to inquiries from fans as to when we'd be seeing a Nokia flagship but the response did not clarify when the flagship will arrive.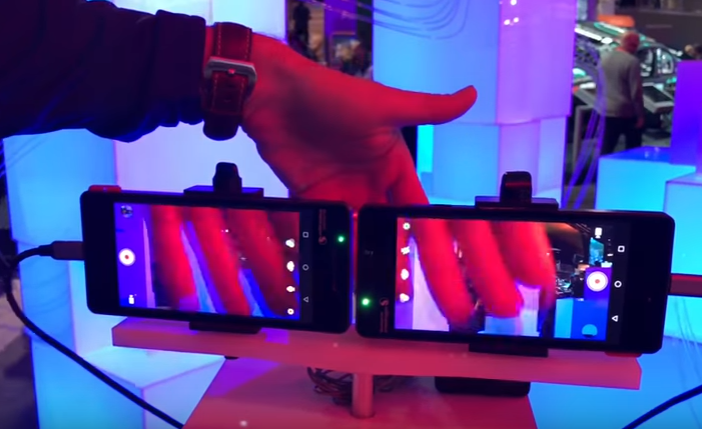 Nokia had earlier been rumored as preparing a flagship smartphone that would be launched at MWC 2017 powered by Qualcomm's latest SoC. A teaser during the closing part of the Nokia 6 launch in China gave the impression that there would likely be a flagship of such sort at MWC. Also, a smartphone exhibited at the Qualcomm booth at the just concluded CES 2017 was alleged to be the Nokia flagship but Qualcomm did deny that rumor, leaving us in the lurch.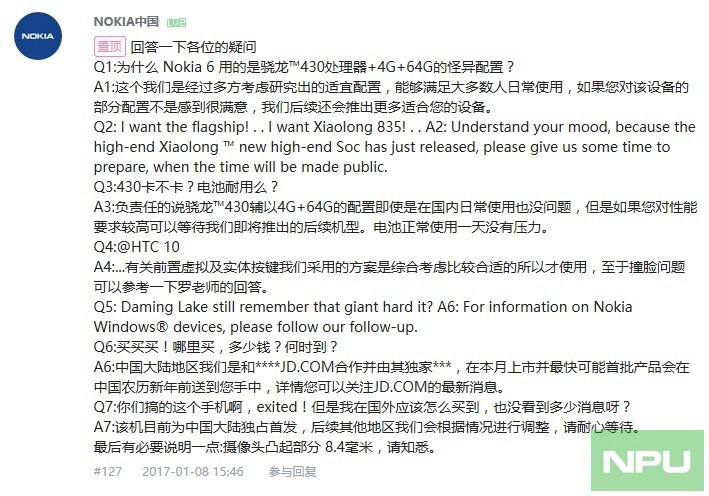 Read More: Nokia P1 with Snapdragon 835, Sharp IGZO Display Rumored as Coming at MWC
It seems the company is intent on concentrating on the Nokia 6 which was launched recently and went on its first flash sales few days back. The Nokia 6 was sold out in just a minute, an indication that the reception it is getting is cordial. Before it went up for sale, the reservations did make it up to one million persons and no doubt a lot of that number is still waiting in the side line to get their unit of the device. There is no doubt, though, that Nokia needs a true flagship if it hopes to compete with existing brand in the highly competitive mobile phone market. We hope we'd get to see the Nokia flagship at MWC, 2017.
(via)