Samsung is Partnering with Imint on Video Stabilization found in Mate 9
by Habeeb Onawole Jan 24, 2017 1:09 am0
Samsung just signed an agreement with Imint, an organisation that develops real-time video enhancements that is used in defense, aeronautics and industries. In 2012, the company decided to get into the mobile industry after a new CEO was appointed.
The agreement borders on a software called Vidhance which is present in the Huawei Mate 9 Porsche Design and whose codes are present in Huawei's own EMUI 5.0 in case the company plans on enabling it in any other device.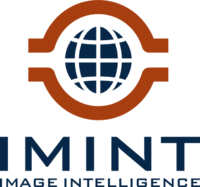 What is surprising is that Samsung's agreement doesn't include its use in smartphones which begs the question "what products will have the feature?". Possible answers include a new Samsung Gear 360 camera, or maybe a new product like an action camera or a drone. So sadly, this enhancement won't be coming to the Galaxy S8.
READ MORE: Galaxy Note 7 Explosions Were Caused by Faulty Batteries, Reveals Samsung
Vidhance actually has three benefits when used in a product. There is advanced video stabilization which is optimized for real-life scenarios such as walking and also has a high precision in low light conditions. You also get Live Auto Zoom, a feature that lets you select a subject which the software tracks and zooms on appropriately. The last is Auto Curate which use algorithms to break down your video into several clips and suggests which you should keep and cut out, and in seconds, your video is completed.
Below are samples of videos recorded with the Vidhance software.
(Source)