Galaxy Note 7 Explosions Were Caused by Faulty Batteries, Reveals Samsung
by Anvinraj Valiyathara Jan 22, 2017 7:45 pm0
Samsung has officially announced that the two kinds of batteries from two different manufacturers caused the Galaxy Note 7 to explode.
Samsung Galaxy Note 7 that was launched in August 2016 had met with record pre-orders and sales. Since the Galaxy Note 7 explosion issues started coming up from various places from the world, Samsung began the first recall of the phablet in September.
The recall was carried out because of the potentially faulty batteries and possession of the device could prove fatal to the users Hence, the company had to discontinue Note 7 completely by October as it could not resolve the issue. It is estimated that the recall cost of the Galaxy Note 7 will be $5.3 billion.
Within three months of announcing the recall, Samsung announced that 96 percent users across the world had returned their Galaxy Note 7 phones. To ensure a smooth recall process, Samsung had sent messages and emails to Note 7 owners.
It also collaborated with its carrier partners to release a software update that would disable the charging abilities of the phablet. The Galaxy Note 7 is also banned on airplanes by the Department of Transportation (DOT). In order to assist its customers in a convenient recall, Samsung employees were also sent to airports to collect Note 7 from users.
To rebuild trust in Samsung and to ensure customers' safety on future products, the company wanted to identify the exact reason behind the Galaxy Note 7 explosions. Earlier today, Samsung had held a press conference to reveal the reason. It took nearly a month for the company to find the root cause after initiating the global recall.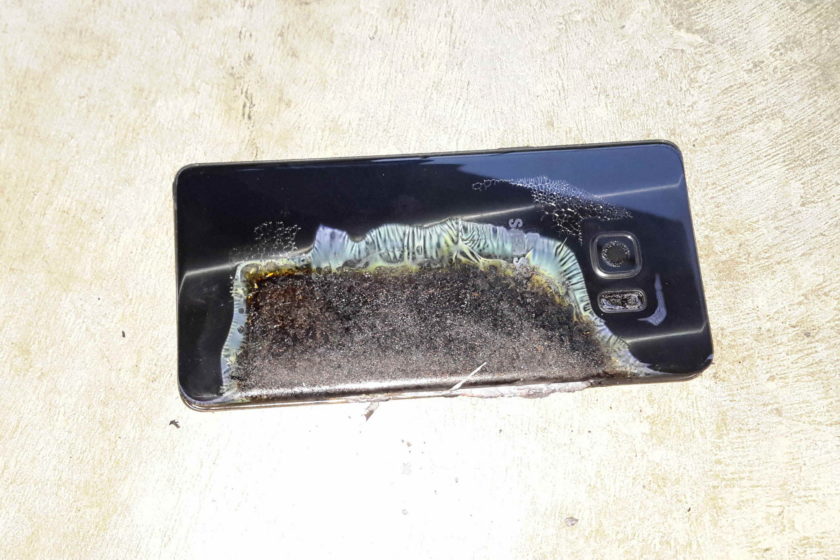 Related: Samsung Galaxy S8 Leaked Photo Surface Yet Again; Reveals Huge Curved Display, Premium Design
A New Lab for Reviewing Note 7 Explosions
Samsung built an exclusive testing lab equipped with 700 researchers, 200,000 devices and 30,000 batteries to find out what caused Galaxy Note 7 to explode. This was done to test various features of the device such as wireless charging, normal charging, water resistance, USB-C charger, iris scanner, and third party apps.
Samsung also collaborated with three independent entities such as UI, Exponent and TUVRheinland to assess other aspects such as the hardware and software of Note 7 and manufacturing process, logistics and handling.
Faulty Batteries Caused the Issue
Findings from investigations done by Samsung and independent research teams revealed that both the batteries from different manufacturers that were used in Note 7 had flaws. Negative electrode deflections were the problem with the Battery A that came from the first manufacturer whereas the Battery B from second manufacturer was marred with abnormal ultrasonic welding burrs in its positive electrode.  It shows that the industry's growing desire to release thinner smartphones with longer battery life has impacted the manufacturing processes of batteries.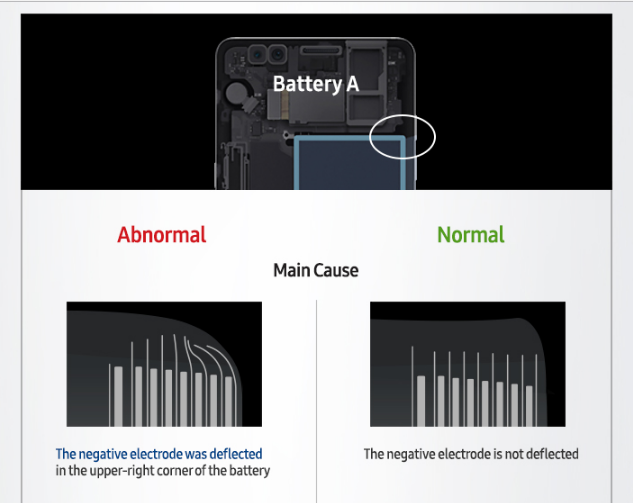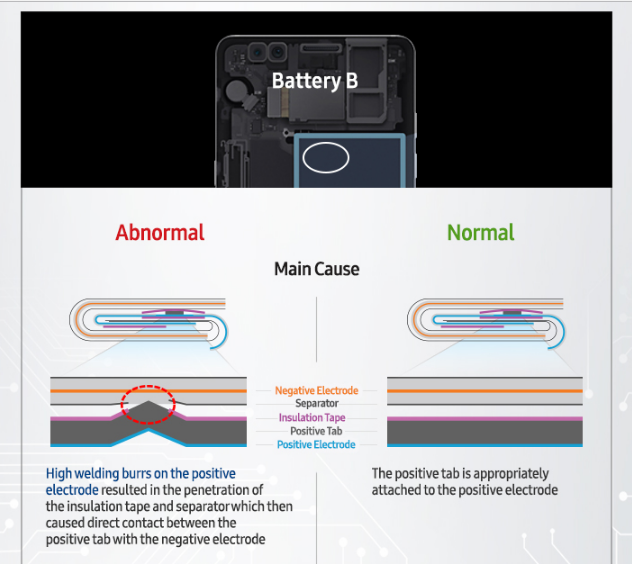 A new Battery Advisory Group has been formed by Samsung with specialized consultants and experts from different universities. An 8 point safety check system has been created to check the quality of batteries. It includes various kinds of tests for durability, visual inspection, x-ray examination, disassembling, leakage, voltage, charging and discharging and a 5-day testing in real-world environments.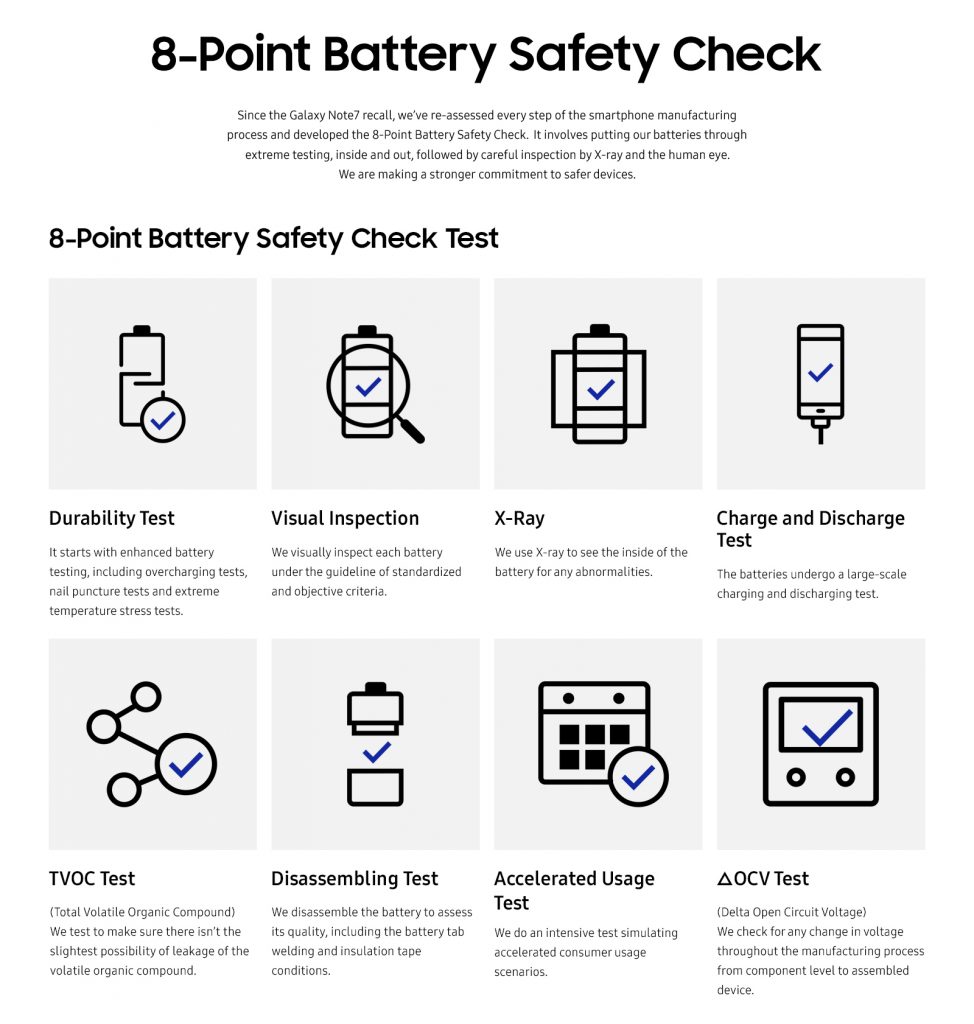 By revealing the root cause of Galaxy Note 7 explosions, Samsung aims to build better smartphones by following improved safety standards.
(Source)