Samsung Galaxy Note 7 Explosion Reason to be Officially Revealed on January 23
by Anvinraj Valiyathara Jan 19, 2017 7:30 pm0
The reason behind Galaxy Note 7 explosions will be officially revealed by Samsung through a press conference that will be held on Jan. 23 at 10 am KST in Seoul. It will be live streamed on Samsung's website.
The Galaxy Note 7 flagship smartphone from Samsung was officially unveiled at the beginning of August 2016. Even before it reached more markets, news about overheating and explosions started surfacing. Samsung carried out its first Galaxy Note 7 recall in September 2016.
Samsung tried to fix the issue by relaunching the Note 7 in October. However, the Galaxy Note 7 units continued to explode. Hence, the South Korean company had to permanently discontinue the phablet in the same month. Samsung and its carrier partners have been sending out software updates that prevents the device from charging again. Such an attempt was done to compel Note 7 users to return their handsets.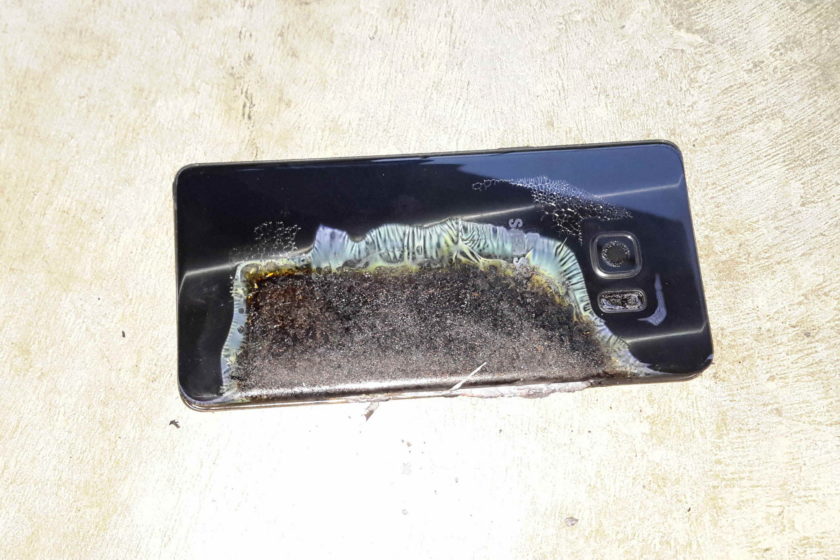 Related: Samsung Says 96% of Galaxy Note 7 Phones Have Been Returned
Samsung has investigated into the issue, but the actual reason that has caused Galaxy Note 7 units to explode has never been announced. After carrying out comprehensive investigations for several months, not only by Samsung but also by independent organizations on Note 7 incidents, the findings will be revealed through the upcoming press conference on Jan. 23.
Investors want the South Korean company to reveal a convincing reason for the Note 7 debacle before the alleged unveil of Galaxy S8 smartphones in April. In its statement, Samsung has also said that it will announce new measures that it has implemented in response to the incidents. Rumor are rife that the defective batteries may have caused the Note 7 explosion incidents.
After the Galaxy Note 7 fiasco, the rumor mill started claiming that Samsung will discontinue the Note series. However, a recent report from South Korea has revealed that Samsung will not give up on the highly popular Galaxy Note brand. Hence, a Note 8 is speculated to release later this year.
(Source)