Xiaomi Mi 6 Latest Rumor: Launching mid-March, trial Production begins February
More rumors about Xiaomi's next generation Mi 6 flagship are still coming out, and for now, they are the only thing we can hold on to for information regarding the device mainly because Xiaomi is yet to release an official teaser in that regard. The latest rumor making the rounds is that the Xiaomi Mi 6 would be released in mid-March. The smartphone is also rumored to enter trial production next month.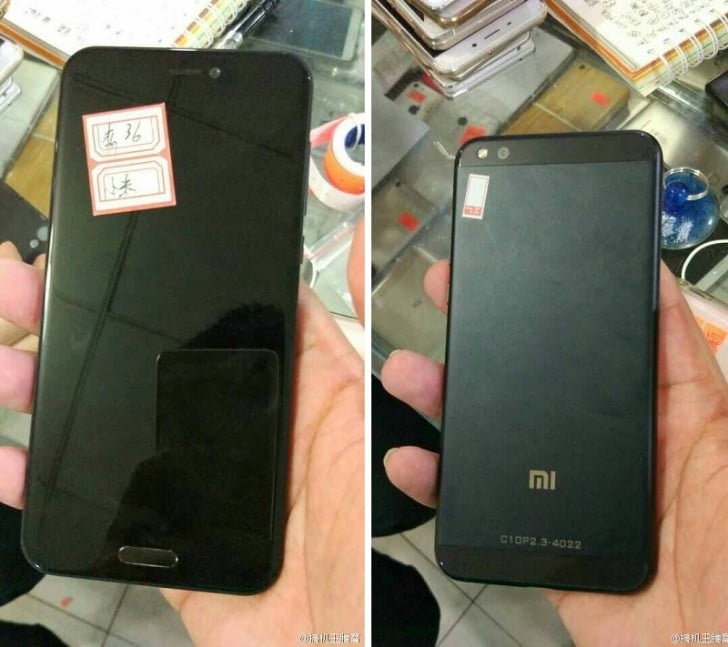 Further, earlier rumors from China had suggested that the Mi 6 would have two versions in the aspect of processor. Before now, we had gotten rumors that the device will be the first Snapdragon 835-powered Chinese brand smartphone but now, it is said that there will be a second version with a MediaTek Helio X30 chip crammed inside. This is a rumor that we cannot confirm, because it is not the practice of Xiaomi to use a MediaTek chip on its flagship Mi series. Only the Redmi series had the tradition of featuring both Snapdragon and MTK chipsets.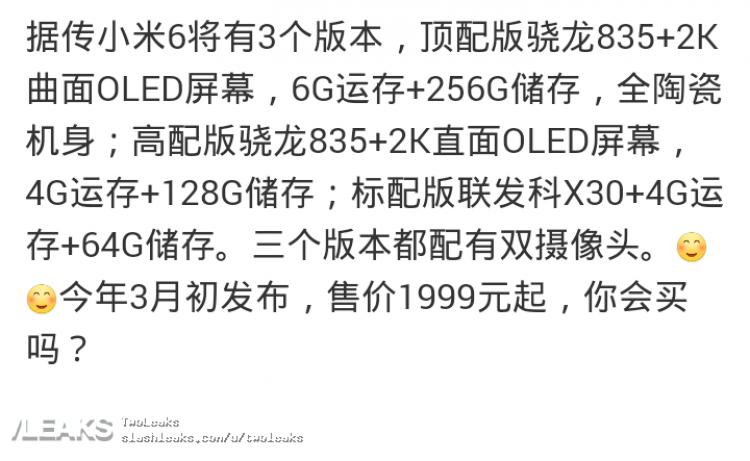 Apart from the chip model, both the SD 835 and Helio X30-powered versions as rumored, also have certain marked features that differentiate them from one another, according to the leaked info. Some of the rumored features include that the Snapdragon 835-powered Mi 6 version would have two memory versions both using OLED panels and having 2K resolution. There is a 6GB +256GB version as well as a 4GB + 128GB version. On the other hand, the Helio X30-powered version comes in a 4GB + 64GB memory version. The base price of 1,999 yuan ($291) is also rumored to still be intact, while the higher versions are rumored with 2,499 yuan ($363) and 2,999 yuan ($436) price tags respectively.
Read More: Xiaomi Mi 6 Benchmark Score Leaks, So Fast & Furious!
Also, the Mi 6 flagship is still rumored to use the underglass ultrasonic scanner that made its debut on the Mi 5S and run Android 7.0 Nougat. In addition, the Mi 6 flagship is said to have an upgrade in its camera to a 12MP Sony IMX362 sensor. The display is also said to have two versions; one is a straight or flat screen display, while the other is a curved display but both having different prices.
(source)