Apple Beats Samsung to Occupy Top Spot in Global Smartphone Market Share in Q4 2016
A recent statistical data of global smartphone shipments for last year has shown that Apple did beat Samsung to emerge as the top brand last year. If you are a fan of Apple, don't start jubilating just yet. Apple only edged out Samsung in the fourth quarter of 2016, recording a total of 78.3 million iPhone sales as against 77.5 million recorded by Samsung during the same period.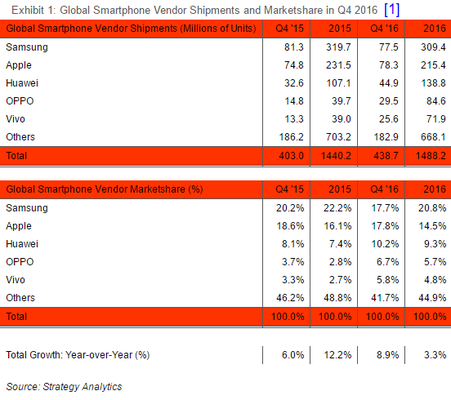 The huge sales figure gave Apple control over an estimated 17.8% of the entire smartphone market in Q4 2016, while Samsung came in second with 17.7% share. However, in the analysis of smartphone shipments for the entire year, Samsung maintained its strong grip of the market leadership, coasting home with 309.4 million shipments in 2016, giving it a 20.8% control of the entire market. Apple still retained her second position despite losing out its leadership of the Chinese market, with an estimated total shipment of 215.4 million units, representing 14.5% of the entire market share.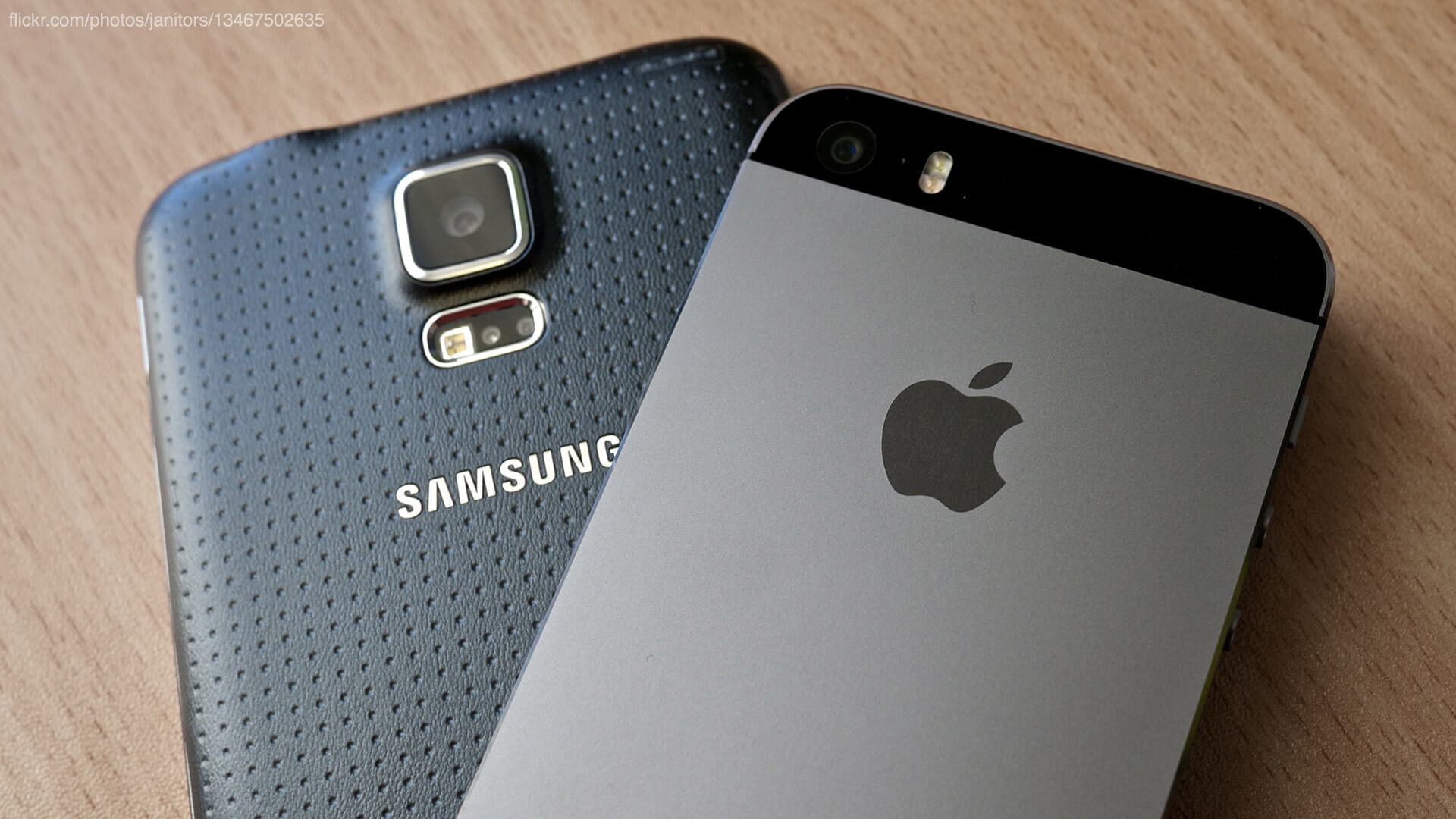 Despite the huge figures, the duo of Samsung and Apple saw a slight decline in the number of shipments made in 2016, when compared to the figure achieved in 2015. Samsung shipped 10.3 million fewer handsets last year, while Apple delivered 16.1 million fewer phones when compared to 2015. Both tech giants did lose some of their market shares to Huawei and emerging brands like OPPO and Vivo, which also made the list of the top five global smartphone company last year in terms of shipments. Huawei occupied the third position with a 9.3% share. BBK subsidiaries, OPPO and Vivo finished fourth and fifth with 5.7% and 4.8% of the market, respectively.
Read Also: OLED Display on iPhone X May Reduce Apple's Profits for Q2 2017
In general, global smartphone shipments rose by 3% to reach 1.5 billion units during the 12 months of the year. According to Strategy Analytics, strong demand for smartphones in China and Africa provided the platform for the increased shipping figures for the industry.
(source)