LG's Latest Design Patent is a Smartphone with Wrap Around Display
A fresh set of LG patent filing has been revealed, giving an insight into what the Korean company has on the drawing board. The patent filing shows LG is working on a display design where the screen wraps around the body of the phone.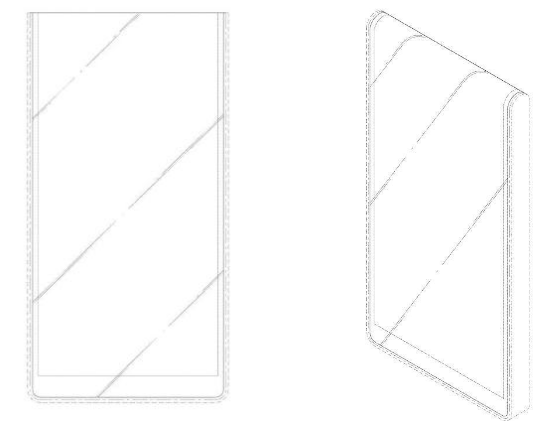 Previous patent filings had revealed LG's intent on exploring the numerous possibilities which curved OLED display brings to the table, so this recent filing isn't much of a surprise. The design, which sees the display wrap around the upper body of the smartphone, results in a two-screen looking display. There are no physical buttons for power and volume controls at the sides, while the bottom part features a circular element which could likely house the home button or even fingerprint sensor.
Read More: Clearer Images of LG LG Watch Style Leaked Online
Although we wouldn't mind having this concept looking design come out someday soon, the patent filing doesn't really mean that LG will release a smartphone with this design in the near future. But we sure look forward to a surprise from LG, after all, we have seen quite a lot of patents on flexible and curved displays from the Korean company.
(source)