LG G6: LG Trademark Applications Reveal G6 Compact, G6 Lite, Others Coming
Looks like we are not going to see only the LG G6 when the Korean giant chooses to take the wraps off the flagship on February 26. A recent trademark filing by LG has revealed that the LG G6 might actually get a couple of other variants that might not be as studded, specs-wise, like the G6 itself.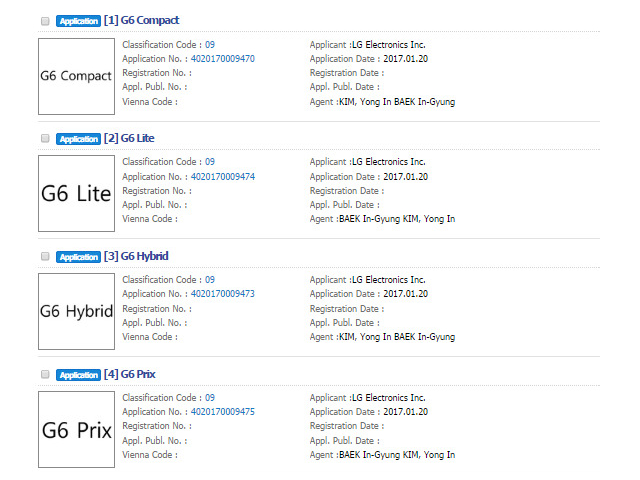 The LG trademark filing included names such as G6 Compact, G6 Lite, G6 Sense, G6 Young, G6 Fit, G6 Forte, G6 Prix and G6 Hybrid. Well, the company might not launch devices bearing all the names trademarked but one or two of the trademarks will likely find their way in as actual gadgets. The most likely are the G6 Compact and G6 Lite. While the G6 Compact may come with perhaps a smaller screen size, the G6 Lite may keep the same screen size as the 5.7 inches the G6 is rumored to sport, but with a slightly inferior specs lineup. Both may be unveiled together with the G6 or at a later date.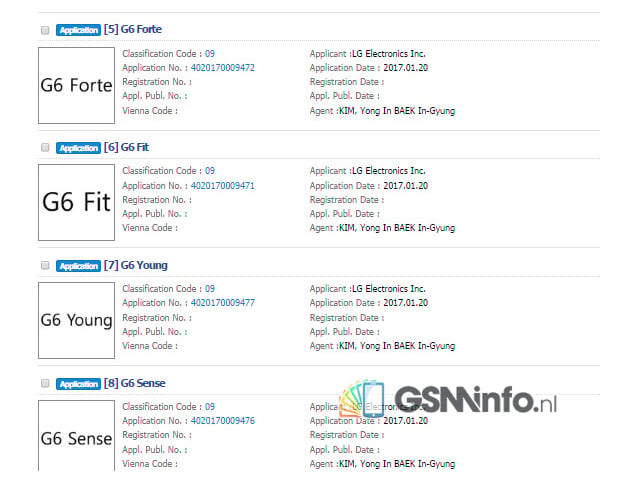 Related: LG G5's Production Could be In Trouble, Part Supplier Files For Bankruptcy
This isn't the first LG flagship that would have more than one versions, so the news doesn't sound plausible. The LG G5 launched with a G5 SE version, the G3 S came as a mini version of the G3, as well as a G Pro Lite for the first gen LG Optimus G Pro.
(source)