LG G6 Latest Images Captured from All Angles, G6 Hits GeekBench
As the February 26 launch event of the LG G6 flagship draws nearer, we continually get inundated with multiple leaks about the device. The latest we are getting about the LG flagship are a set of images of the device thanks to case maker Ringke cases. The images give us ample view of the G6 captured from all direction.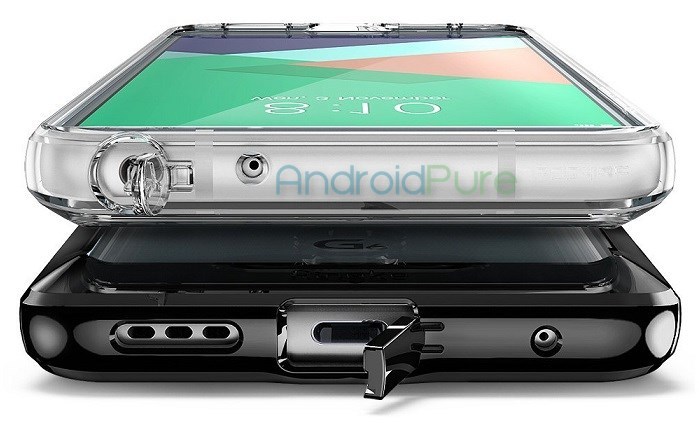 The images are, no doubt, meant to promote the protective cases which Ringke will be supplying for the sleek device but they did tell a few stories about the G6. First, the renders look very much like those of the flagship earlier leaked, with the dual-lens rear camera and rear-mounted fingerprint sensor standing out. As earlier revealed, the LG G6 will have a clean front without any physical button to distort the smooth feel.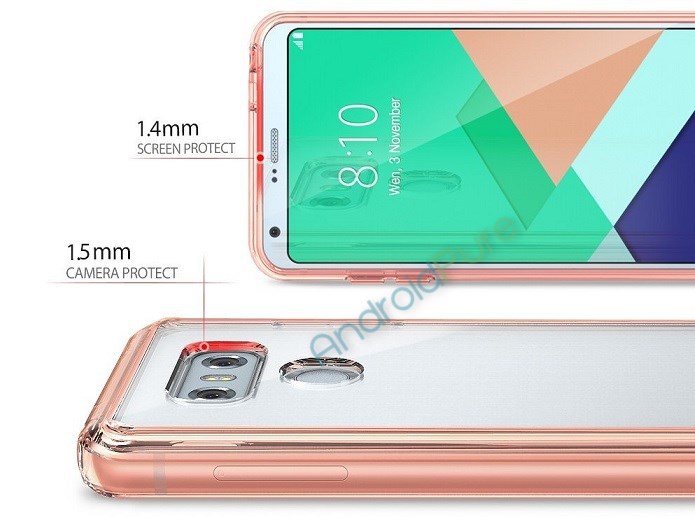 The LG G6 will likely have a clean front with no physical buttons and a large, 5.7-inch display with extra slim bezels. Another feature which is on display is the USB Type-C port at the bottom and then instead of yanking off the 3.5mm jack, LG retained it at the top edge of the smartphone. The volume rockers and power button are also visible on the left side of the phone.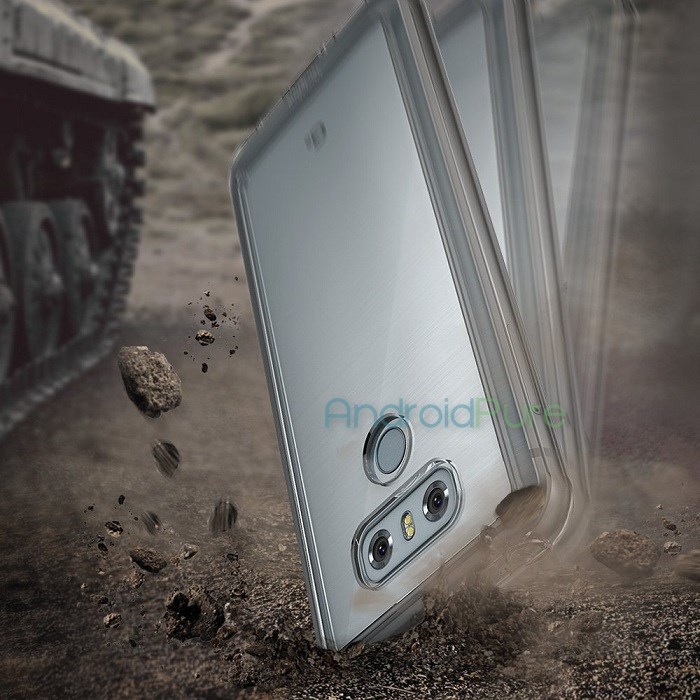 In a related development, an LG smartphone recently popped up on benchmarking website Geekbench, only identified by the model number  LGE LG-H871. The device is thought in some quarters to be the LG G6 but curiously, it packs a Snapdragon 820 chip listed as MSM 8996, along with 4GB of RAM.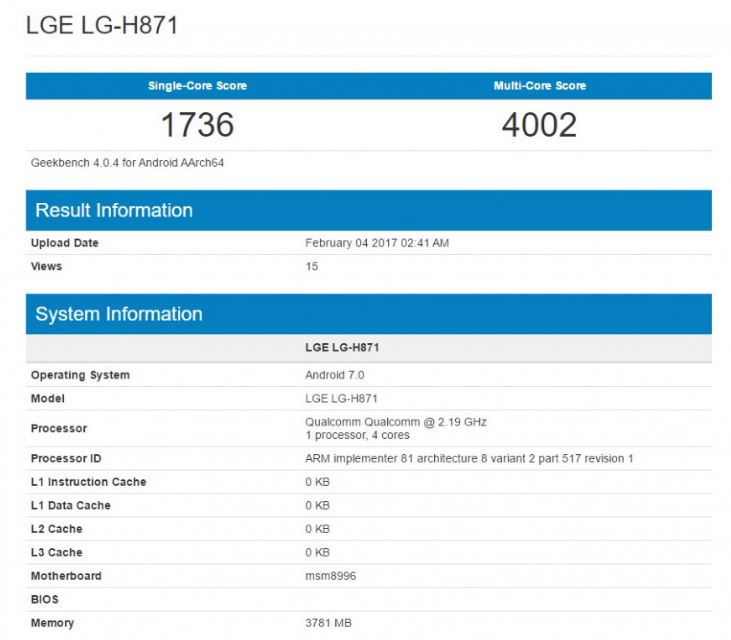 Read More: Clearer Images of LG LG Watch Style Leaked Online
Although we can't be certain this is the G6, there had been rumors in the past that the LG flagship uses a Snapdragon 820. Perhaps, it could be for one of its variants which recently appeared in an LG trademark filing as G6 Lite, G6 Compact et al. The G6 itself is also touted to feature a Snapdragon 821 chip and to have two versions with 4GB and 6GB RAM respectively. We can say for sure, tough, if the device is the G6 but all will unravel at MWC 2017 in Barcelone. Once again, February 26 is the date.