Samsung Changes Management following Bribery Scandal
by Habeeb Onawole Feb 6, 2017 7:12 am0
The Galaxy Note 7 fiasco wasn't the only issue Samsung had to battle with in 2016. The South Korean corporation was caught up in a messy bribery scandal that led to the impeachment of the country's President, Park Geun-Hye.
Samsung's heir apparent Lee Jae-yong (Jay Y. Lee) and some other high-ranking officers have been named as suspects in the scandal. The corporation today has therefore announced that it will be making some changes in its business management strategy.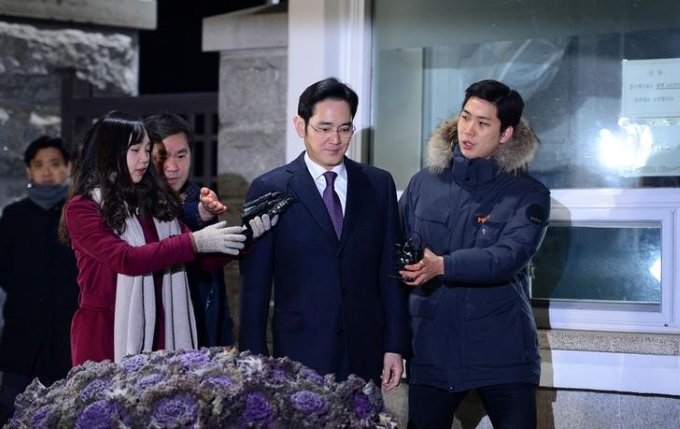 First, the company will be pulling out of the Federation of Korean Industries (FKI) which is the country's largest lobbying organization. FKI is said to have played a major role in the scandal and is alleged to have acted as the middleman between the government and its own members. Samsung Electronics Co. has already withdrawn and the other arms of the corporation should follow suit.
READ MORE: Samsung Galaxy Tab S3 Renders Boast Dual-Edge Curved Display Like Galaxy S8
Samsung has also announced that after the government's probe ends, it will dissolve its corporate strategy office. The strategy office nicknamed the 'control tower' is said to be the nerve center through which Samsung is controlled. It is made up of about 200 executives specially chosen by the Lee family.
The changes are not expected to affect the way Samsung is run in relation to its products. The company's next flagship phone, the Galaxy S8 is expected to be privately unveiled in Barcelona during this year's MWC holding at the end of the month.